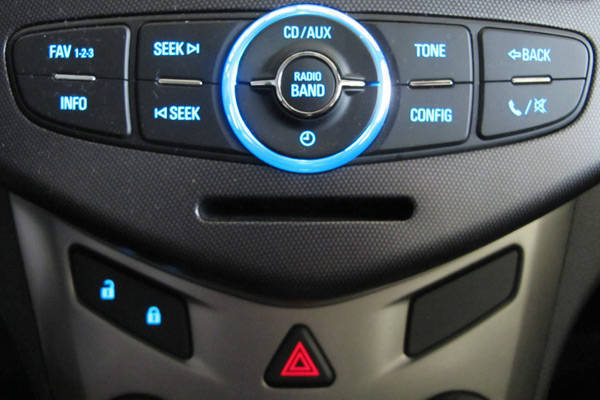 Today, we introduce a new series called "Inside Job." As the title implies, this series will aim to highlight unique features found inside the cabin of new vehicles brought to our market. We kick things off with the very fresh Chevrolet Sonic, a subcompact offering that's available either as a sedan or as a hatchback.
ADVERTISEMENT - CONTINUE READING BELOW ↓
The interesting cabin feature of the Sonic that we want to single out is the practical cardholder on the center console, located just below the audio-system control buttons. We commend Chevrolet for making clever use of an area that is otherwise left untouched by most car-interior designers. This cardholder should prove extremely useful when the tollbooth person hands you the toll card, and also when you need to pay your toll. It's also perfect for parking cards.
Oftentimes, we misplace toll or parking cards around the cockpit, so having this feature guarantees we will no longer look like septuagenarians showing signs of advancing dementia. Pretty cool, especially after you've benefited from its simple convenience.
When you insert a card, by the way, it doesn't go all the way in, so pulling it out later won't be a challenge. We hope there will be more no-fuss features like this that turn otherwise useless nooks and crannies into functional cabin parts.
ADVERTISEMENT - CONTINUE READING BELOW ↓
Recommended Videos
Photo by Vernon B. Sarne