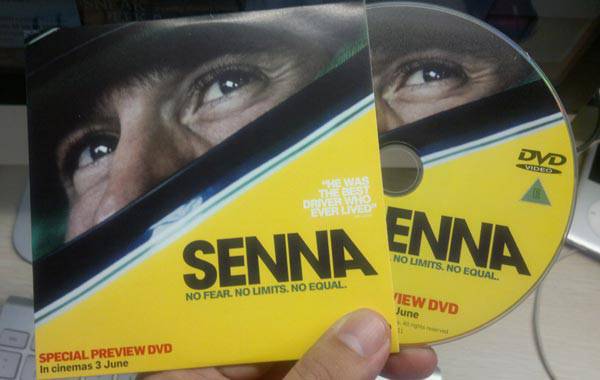 If you're a true fan of motor racing in general and Formula 1 in particular, you must have heard that a movie about the late great Ayrton Senna has been made, called, well, Senna. Directed by award-winning British director Asif Kapadia, the film about the life and times of the legendary Brazilian driver was produced by Working Title Films--also responsible for such pop flicks as High Fidelity, Bridget Jones's Diary, About A Boy and Love Actually--so we know quality filmmaking is guaranteed.
Because this is obviously not a commercial movie in the mold of a John Lloyd Cruz melodrama, it's probably safe to assume it will not be shown in any theater here in Metro Manila. In fact, the 106-minute biopic is so anti-commercial that only Japan has released it so far (in October last year), Senna having been wildly popular in that part of the world when he was still alive and overtaking. And so diehard fans have taken to illegally downloading the film online just to see it.
I personally haven't seen the film, not least because I refuse to touch this whole piracy thing (seriously) and have decided to just wait for the official DVD release. But then I got hold of a special preview DVD exclusively made for and bundled with the UK edition of Top Gear magazine to promote the film's June 3 theater release in the UK. I watched this preview DVD--which features Kapadia explaining the merits of the film, along with some breathtaking snippets from the movie, including the rain-drenched 1984 Monaco Grand Prix--and now can't wait to see the entire offering.
ADVERTISEMENT - CONTINUE READING BELOW ↓
To whet your cinematic appetite, here below is a portion of the preview DVD. If you still don't feel like watching the film even after seeing this clip, there's a good chance you're on the wrong website.
If you're viewing this on a mobile device and can't see the video, please click here.