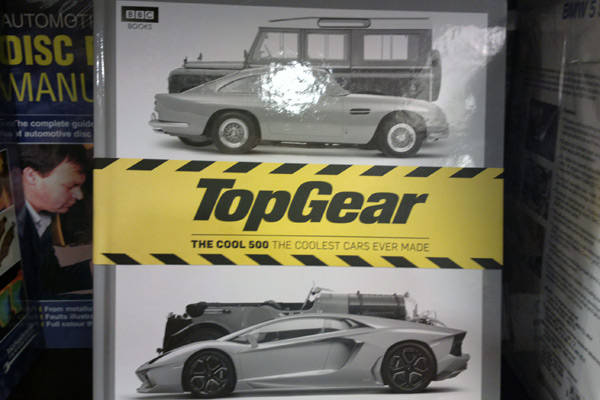 It's not always easy shopping for a Christmas gift, especially if the recipient flat-out adores cars. So, what to give the automobile-crazy friend/officemate/relative/significant other? Car air freshener? Too cheap. A set of tires? Too expensive. A subscription to Top Gear Philippines? Good idea, except he/she had probably already renewed his/her own subscription even before radio DJs could play the latest Glee Christmas CD.
Here's a suggestion: Top Gear's very own The Cool 500, a book about "the coolest cars ever made." Published by BBC Books in September this year, the hardback is described as "Top Gear's history of cars, with all the rubbish bits removed." The author is Matt Master, whom you might know as a writer for Top Gear magazine.
Of course, you're now asking: How much and where can I buy it? The good news is that you don't have to order from Amazon and sit around the house waiting for the delivery, because this book is available here. In fact, we spotted the very copy you see in the picture at Fully Booked in Bonifacio Global City.
Another good news is that this is pretty affordable at P1,399. That sounds like a good deal considering the thickness of the book and the quality of the glossy photos. And in case it escaped you: This tome features 500 of the coolest cars in motoring history. That's a wrap.
Continue reading below ↓
Recommended Videos
Photo by Vernon B. Sarne