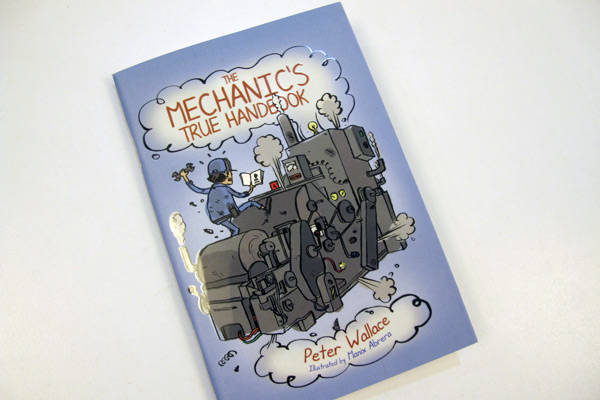 Obviously, this little book's title is tongue-in-cheek. And yet it professes a very simple truth, too, because as the first entry states: "Mechanics don't read instructions; they know how to do it already."
The Mechanic's True Handbook is a compilation of such insights that tinkerers both professional and amateur come to discover in the hours they spend dismantling things and putting these back together in the workshop. Written by Peter Wallace and illustrated by Manix Abrera, it will give you neither the basics of soldering two wires together, nor a troubleshooting guide on solving electrical problems. Rather, it will explain the joys and difficulties of these tasks over 47 pages.
Give a copy to your grease-monkey friend, and see how much he'll be able to relate to the rules, laws and corollaries of the trade, or get one for a budding mechanic to guide him in the ways of tinkering. Which--let's face it--is part scientific, part guesswork, and everything else in between.
The Mechanic's True Handbook is available at National Bookstore and Powerbooks for just P100.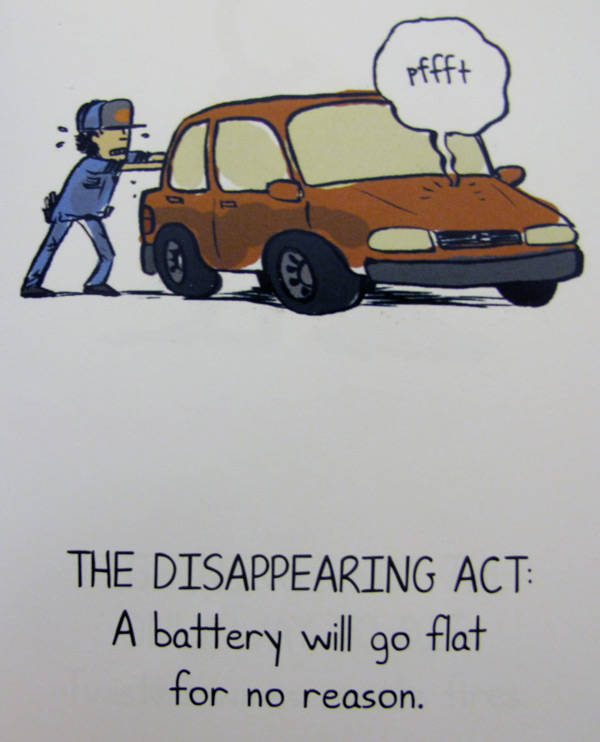 Continue reading below ↓
Recommended Videos