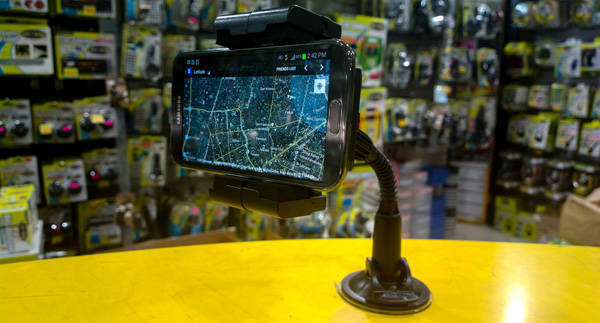 If your loved one is a car nut and uses a smartphone as a GPS navigational aid, then he or she will need one of these. A smartphone holder can make viewing maps or checking out information safer and less cumbersome. Mounting the suction cup appendage to the car's windshield--preferably just above the center portion of the dashboard--will give the driver a good gander at the phone while keeping the line of sight on the road ahead.
Smartphone holders come in various shapes, sizes and prices. The idea is to find the right size that can support the smartphone's weight. This one from CD-R King sells for a very affordable P180.
Other holders can accommodate tablet-sized gadgets, but having seven to 10 inches of windshield real estate blocked off from your view is never a good idea. It's best to keep those bulky items on the passenger's lap and have him or her read out the instructions to you.
Photo by Mikko David
Continue reading below ↓
Recommended Videos