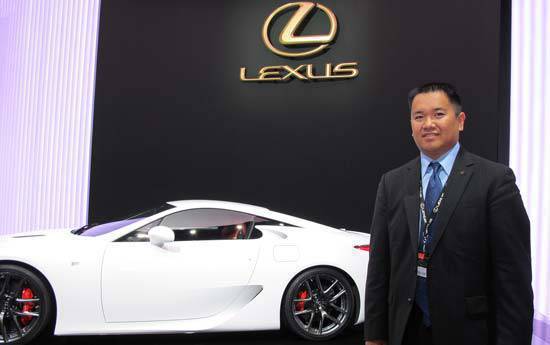 While covering the Paris Motor Show, I met a US-born Filipino by the name of Ryan Bacsafra. He was there as a guest of Lexus's, being the editor of the website of Lexus car owners in the west coast of the United States. The parents of the 30-year-old Lexus loyalist both hail from Laguna, but he hasn't been back to the Philippines since he was a year old. He is currently based in Los Angeles, California.
The name of Ryan's group is Club Lexus, and they have a website (ClubLexus.com) where they share their passion for everything Lexus. Ryan now owns an IS-F, a nice upgrade from his first-ever Lexus, which was a 2004 IS300. He has been a member of the group for 10 years now, having joined them even before he actually owned a Lexus (but he had always driven Toyotas, his first car being a 1990 Corolla LE).
As editor of the group's website, Ryan gets invited by Lexus to exclusive events, and even gets to drive the latest Lexus cars ahead of everyone else. He counts an LFA test-drive affair in Miami as the best Lexus event he has ever attended. He even showed me a photo of his with the late Lexus test driver Hiromu Naruse, who got into a fatal accident this year while driving the LFA around the Nurburgring.
Continue reading below ↓
Recommended Videos
Ryan's day job is at an insurance company, but when he puts on his hat as the editor of Club Lexus's website, you can say he has one of the coolest jobs in the world. And there I was thinking no one had a better job than mine.
(To read about other Pinoys who have made it big in the global auto industry, get a copy of Top Gear Philippines' Famous Issue, available on newsstands this month of October.)
Photo by the author