In history, there are many moments where soft, squishy humanity has triumphed over cold, unfeeling maths. Like when NASA worked out they could slingshot Apollo 13 around the moon, when Bletchley Park finally cracked the Enigma code, or when Russell Crowe scribbled all over that blackboard in A Beautiful Mind. That last one is maybe marginally less significant.
We reckon there was probably a similar moment of air-punching, calculator-tossing euphoria somewhere in the Midlands when the final pieces of Dirt Rally 2.0's physics model fell into place. There has never been a more convincing representation of four tires slithering around on gravel than in this game, and it makes every second you spend sawing away at the virtual wheel a joy. By gaming standards at least, this delivers more fizz than a soda vending machine.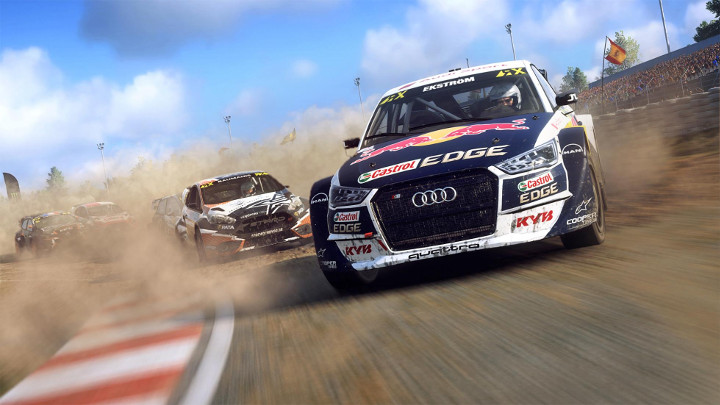 You might recall the first Dirt Rally game took great strides toward a proper off-road simulation. It was brilliant, but there were tiny, almost imperceptible quirks to the handling model that at best felt a bit odd, and at worst would see you nosing embarrassingly into a Welsh bog with no idea what you did wrong. Dirt Rally 2.0, for Xbox One, PS4, and PC, has comprehensively fixed them, and now, when you end up tumbling down a mountainside, you can be consoled by the fact that it was entirely your own fault. Too much of the loud pedal, we'd venture.
ADVERTISEMENT - CONTINUE READING BELOW ↓
While it's all perfectly playable and enjoyable on a standard controller, plug in a half-decent wheel and pedal set and you'll become connected to the lashings of feedback that the physics engine offers up.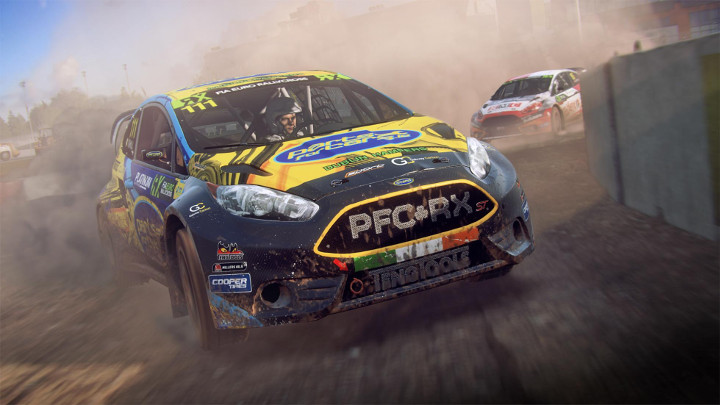 In particular, the sense of constantly shifting weight as the car lunges around on slack, gravel-spec springs is unprecedented for a rally game. New stage degradation tech also means that if you're running further down the order, you'll find your front wheels skipping across the ruts made by the other competitors. Like we said, very clever maths.
Content-wise, it's a similarly proportioned package to the first Dirt Rally, with six rally locations, a variety of lengthy stages in each, all of which can be positively saturated with rain or shrouded in darkness. The highlight is undeniably the barren, high-altitude Argentinian routes, which see you attempting to thread your way around narrow hairpins between jagged rock faces that are close enough to graze your elbows.
ADVERTISEMENT - CONTINUE READING BELOW ↓
Recommended Videos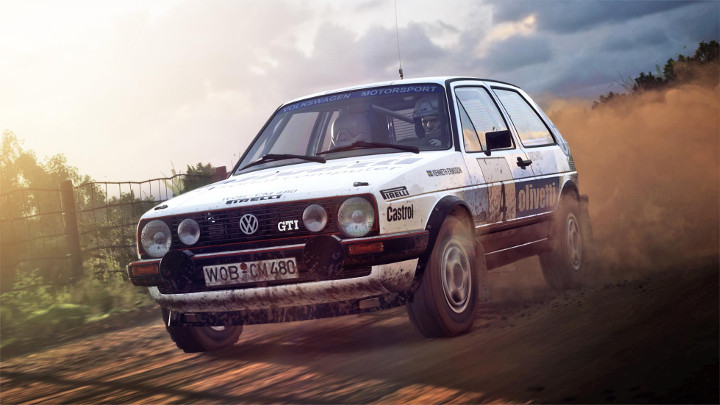 The rallycross portion of the game has been bolstered with four new courses, including Silverstone, bringing the total to eight rounds of the World Rallycross Championship. All of which seem to end with a whole scrapyard's worth of discarded bodywork.
In all honesty, it really doesn't matter what you choose to drive or where. Whether it's a boat-like '60s Citroen DS21 in coastal New Zealand or a laughably overpowered Aston V8 Vantage RGT on the fast tarmac of Spain, Dirt Rally 2.0 is guaranteed make you feel like a rally hero with an utterly unpronounceable Finnish surname. The Dirt Rally series has hit new heights and, as usual, it's flat over the crest...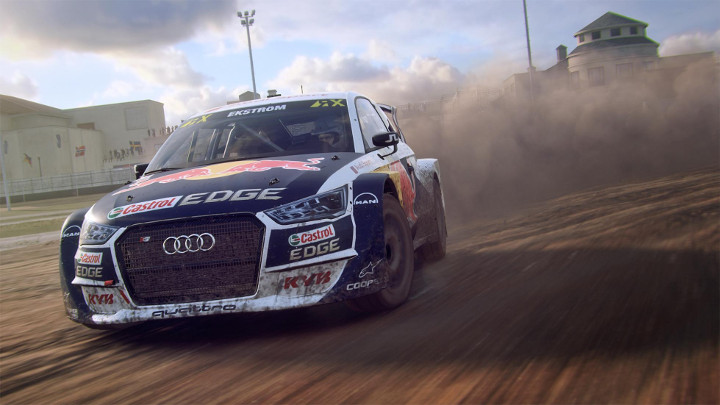 ADVERTISEMENT - CONTINUE READING BELOW ↓
NOTE: This article first appeared on TopGear.com. Minor edits have been made.