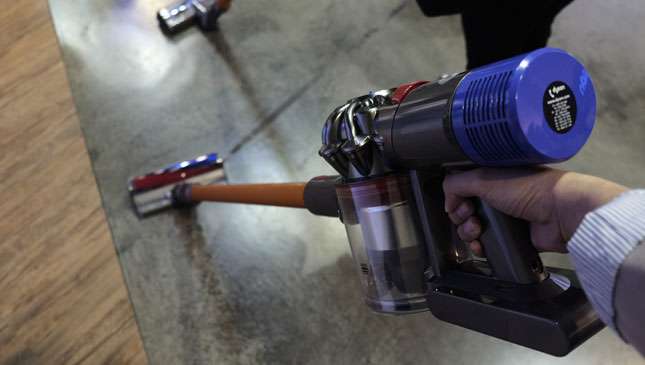 Funny how a long time ago, vacuums were just mundane household equipment hidden behind the door or inside the closet. Sure, you notice it every now and then when it's time for an upgrade, but it's something you'd think of when you need to grab, plug, and tug to suck away the crumbs and hair between your car's seats or on the carpet. It doesn't help that vacuums look cumbersome and not the least bit appealing to people with close to nil in domesticity.
That is until Dyson entered the market and basically became the Apple of vacuums (and bladeless fans, hair dryers, heaters--you get the point). The cumbersome household item suddenly became sophisticated, cordless, and expensive premium.
We were recently invited to the Southeast Asian launch of Dyson's V8 Carbon Fiber. Words that car guys love. This is not a Dyson car though (that's another story), but it's one of the British brand's latest iterations of the cordless vacuum.
ADVERTISEMENT - CONTINUE READING BELOW ↓
The V8 Carbon Fiber comes after the V8, Dyson's fastest-selling vacuum. This time, however, the 2.55kg lightweight V8 Carbon Fiber's suction power has increased to 155 airwatts (AW) from the V8's 115AW. Lithium-ion batteries ensure 40 minutes of low-mode strong suction powers. And that's plenty enough. Otherwise, a car you can't vacuum within 40 minutes means you should have brought it to a professional car wash in the first place. Think you need to use maximum suction power? Switch it up to high mode and you have five minutes of run time to do the deed.
Overall design of the V8 Carbon Fiber is Dyson's signature: sleek, balanced, and with shocking modern colors. The new vac also comes with tools of various shapes, sizes, and brushes with quick-release catch for easy use and transformation in between cleaning duties. These can turn the V8 into a cute little powerful handheld and perfect for those hard-to-reach areas, crevices, and corners of your vehicle. The bin has 0.54L capacity for all the dirt.
It's also equipped with a soft trigger for efficiency, and it's engineered with an air filter that captures allergens and expels cleaner air in the process. Pretty handy if you frequently drive on Manila roads beside dilapidated busses and jeepneys.
Charging takes five hours, but thankfully, the vacuum comes with a wall-mounted dock for storage. That's also where the machine charges itself.
We were able to try the product and were given lots of crumbs, 'dust,' and 'dirt' to play with. We threw these on wooden floorboards, carpets, and bed sheets. It was one big vacuum party watching people pushing and maneuvering their vacuums around. At P47,500, Dyson has made a product that gives you joy firing it up (probably the same giddy feeling of firing up a real V8) and getting down on your hands and knees to attack your car's carpets. You need not bribe one of your kids for the chore nor delegate it to the missus or house help.
ADVERTISEMENT - CONTINUE READING BELOW ↓
Recommended Videos
The V8 Carbon Viber is available in Dyson stores at SM Aura Premier, Greenbelt 5, Century City Mall, and Greenhills Promenade.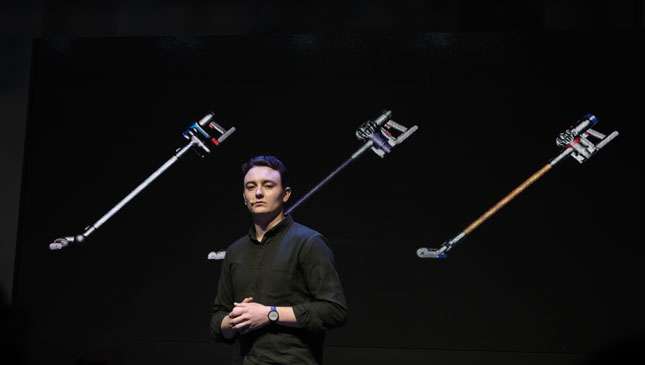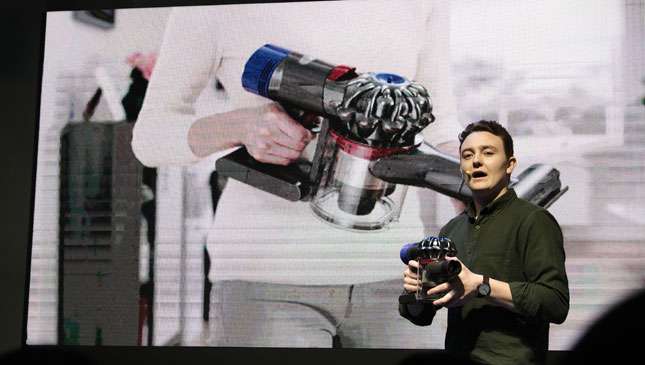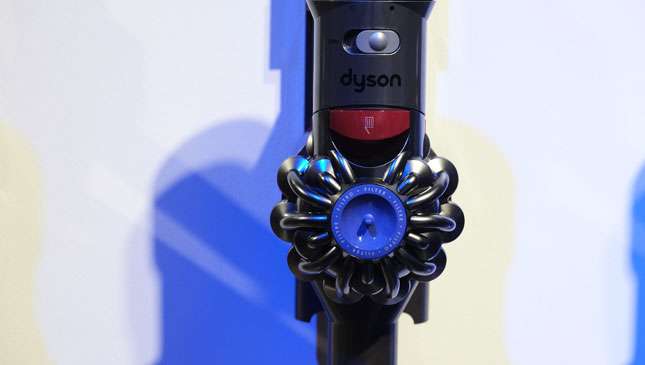 ADVERTISEMENT - CONTINUE READING BELOW ↓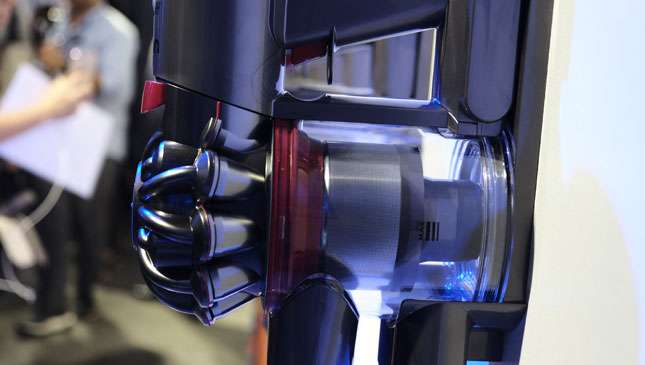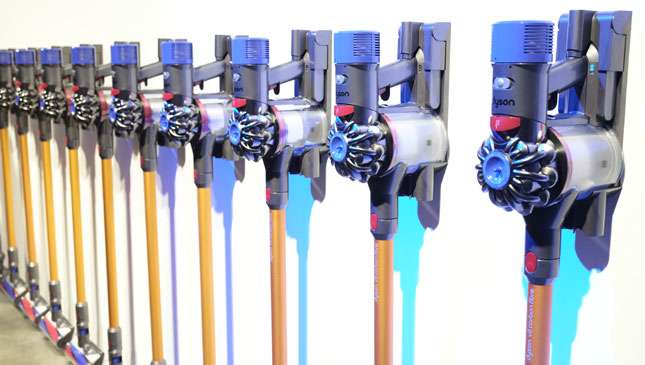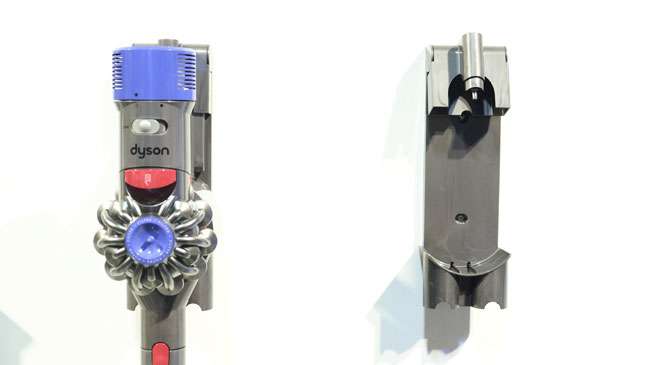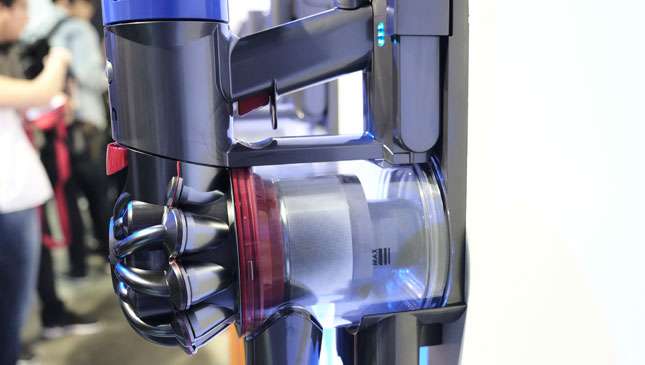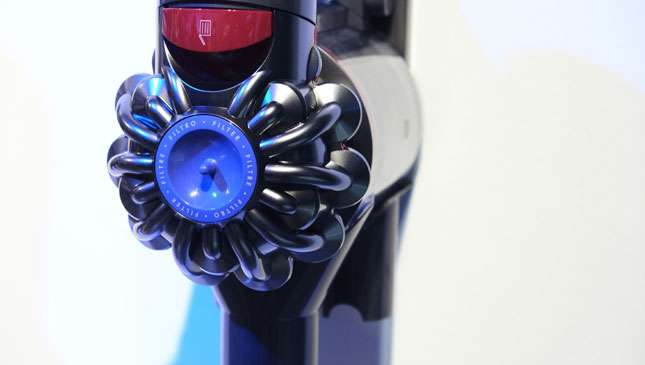 ADVERTISEMENT - CONTINUE READING BELOW ↓