To be honest, I've never been a big fan of smartwatches. As a budding horologist, I'd much rather wear an automatic dive watch on my wrist than a gadget that can track my steps or notify me of new work e-mails. The way I see it, an analog timepiece that runs on movement is far more interesting than a miniature smartphone.
If there's one thing I do appreciate, though, it's a gadget that can make keeping fit easier and more enjoyable. For that reason (that and our social media editor poking fun at my so-called #PaFit lifestyle), I was content to set aside my Seiko for a week to try out the new Fitbit Versa 2. This fitness tracker is the latest from the American tech company, and it's packed with all sorts of features.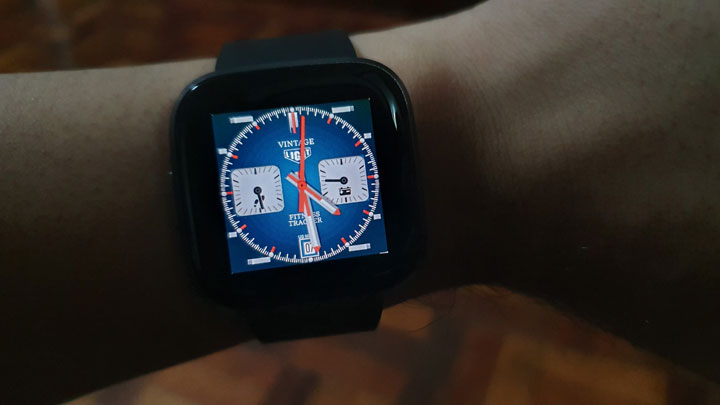 Continue reading below ↓
Recommended Videos
Right off the bat, I enjoyed the interchangeable dials on the home screen, which made me feel less guilty about not wearing an automatic watch. I opted for the old-school, Tag Heuer Carrera-inspired face, which is available as a free option.
I primarily used the Versa 2 for monitoring my fitness and sleep levels. For the former, I tracked my distance runs and gym workouts. The running tracker does a great job of giving you accurate information on your current pace and distance, and it also pauses automatically when it senses you've stopped moving. The workout tracker, meanwhile, measures your heart rate during your session and counts how many calories you've burned in the process.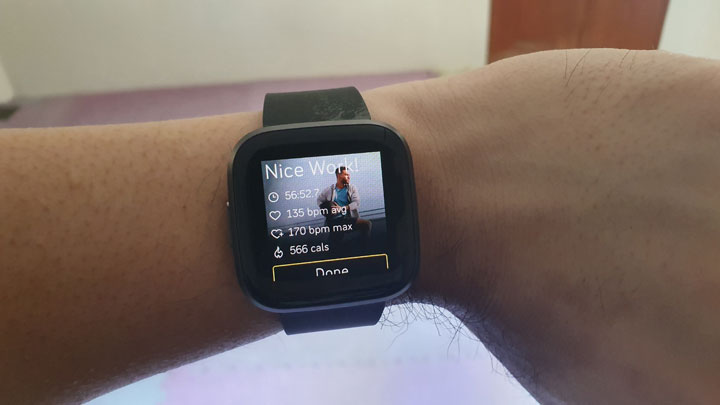 The sleep tracker analyzes your slumber automatically and, on the following morning, gives you data on your sleep stages, rating you on your overall quality of sleep. If you're a stickler for data, this feedback is pretty astounding, and provides you some real insights into whether or not you're actually getting the adequate amount of rest your body needs.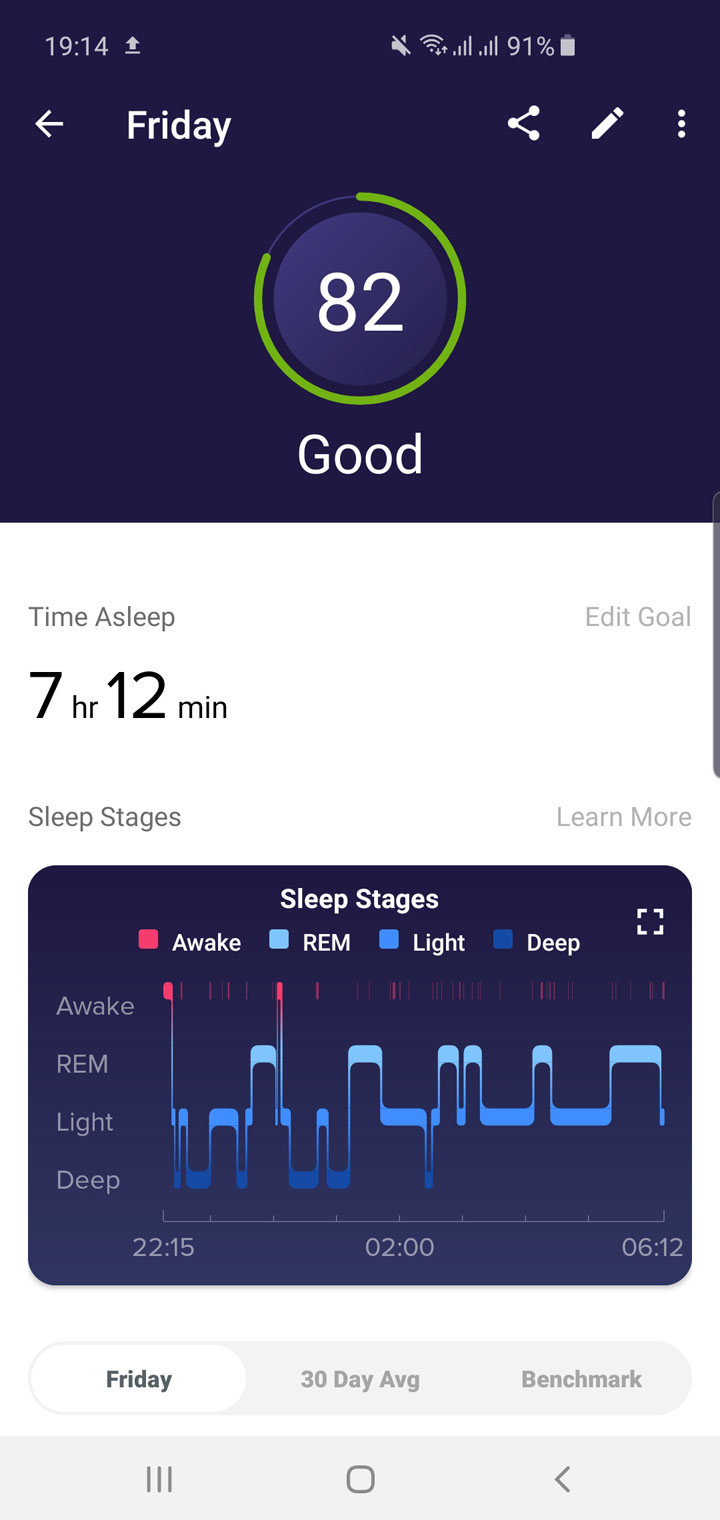 The feature I appreciated most, though, is perhaps the simplest one: the heart-rate monitor. A few years ago, when my weight teetered toward 200lb, my resting heart rate sat around the high 80s/low 90s. With the Versa 2, I was surprised to find that sticking to healthier habits has resulted not only in a slimmer figure, but also in a lower and more age-appropriate resting heart rate.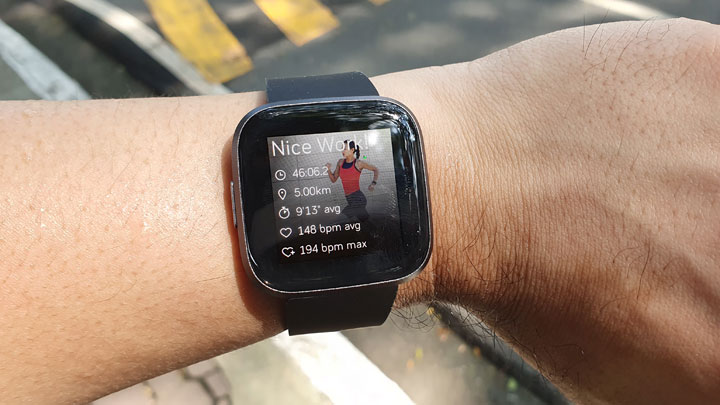 In standstill traffic, we all have a tendency to get worked up and frustrated. No matter how much we remind ourselves that losing our temper won't make the traffic flow any faster, we just can't help it sometimes. Having a visual reminder of how detrimental getting angry is to our health and well-being goes a long way in reminding us to keep our cool. Seeing your heart rate soar gives a whole new meaning to the phrase "Ang pikon, talo."
The Fitbit Versa 2 is available at Lazada's official Fitbit store for P12,890.