Lamborghini isn't exactly known for its subtle designs. Then again, when you make cars that are ridiculously fast and expensive, subtlety isn't always a priority. The Italian carmaker has taken the same approach in its new venture into the audio market. Meet the Ixoost Esavox.
Right away, you can see that this audio system has Lamborghini written all over it. As in it literally has the badge right in the middle. Then there's the hexagonal design, carbon fiber and wood housing, and exhaust ports taken from an actual Lambo. It's also got push-button start with a red switch, just like the real thing. No wonder it took two years to develop.
It's got the audio power to back up those supercar looks, too. The Esavox has a 600-watt amplifier distributed among two 6.5-inch mid-range drivers, two 8-inch woofers, and dual 1-inch Mylar tweeters. It's also got another 200-watt amplifier dedicated to a 15-inch subwoofer. To keep all that sound from launching your speakers in the air, it's got an exhaust system with a variable aperture for the subwoofer and a passive shock absorber system to dampen the vibrations. It can connect to old-school devices via RCA or modern ones through Bluetooth.
ADVERTISEMENT - CONTINUE READING BELOW ↓
At 53kg and 125cm in length, the Esavox wouldn't be easy to carry around. It's also not easy to buy, either. The sound system costs €19,900 (P1.053 million) from the official site. Yep, it costs as much as an average car. It turns out that owning a Lambo, in any form, comes at a steep price.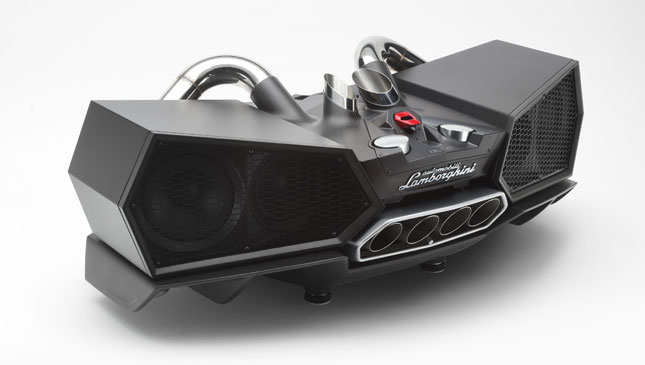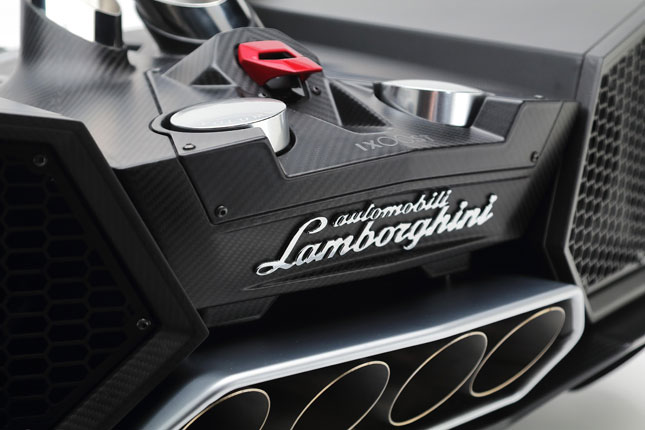 ADVERTISEMENT - CONTINUE READING BELOW ↓
Recommended Videos