How does the idea of bringing an entire kitchen out camping sound to you? And not just the cooking section of the kitchen, add a functional sink for your dishes into the equation, too.
If the fears of having to cook meals over a campfire and dealing with the cleanup that follows are the only things keeping you from unplugging in the wilderness, then you should check out the Nomad Kitchen. It's a mobile camp kitchen that you can fit in the back of your SUV, and it has just what we said it would: tools for both cooking and cleaning up.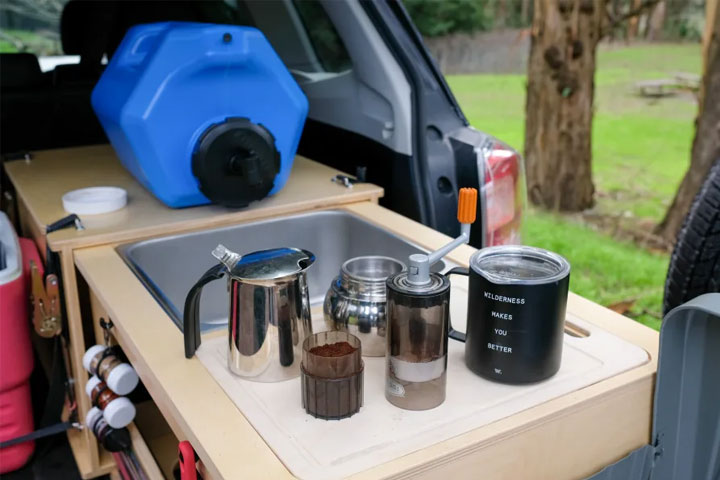 Continue reading below ↓
Recommended Videos
It has locking drawers built with heavy-duty slides, making it strong enough for a load as heavy as 90kg. Pull it out and you get two separate layers: one for the sink and the bamboo cutting board, and another for a stove. The top layer also doubles as the storage compartment for when it's time to pack up. As a bonus, there are accessory hooks on the side of the sink as well as a fuel canister strap right beside the stove platform.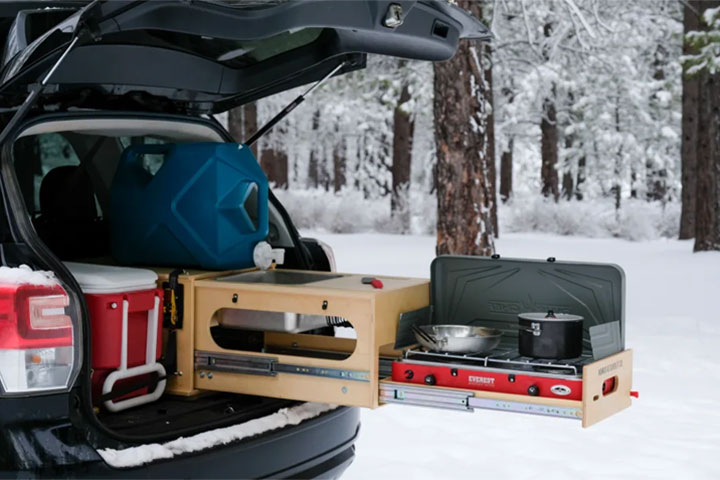 The Nomad Kitchen has a custom adjustable strap system that lets you install it in your vehicle without any tools. You just need tie-down anchor points in the trunk of your vehicle, which you'll find in most SUVs. The guys who built this thing can't say for sure if the kitchen will fit most vehicles, but they say that your cargo space just needs to be at least 25.75 inches deep, 22 inches wide, and 14.25 inches high. If your vehicle's trunk has a deep floor, you'll still need a riser for it so you can properly pull the drawers out.
This is currently being sold through Indiegogo, and promos aside, it has a $1,099 price tag (P56,000). To see the Nomad Kitchen in action, check out the video below.
What do you think, readers? As for the non-campers, do you think something like this will make you give the great outdoors a try?