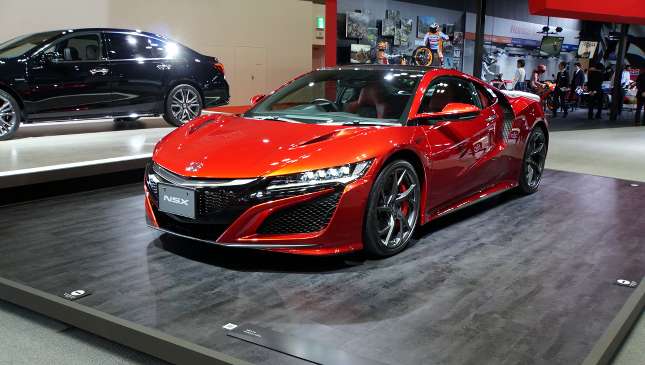 In the same way there are car guys and non-car guys, there are camera people and non-camera people—and I'm the most non-camera person I know. I've not touched or even seen my Canon G11 since I got an iPhone 6 early in 2015. That was also the year I stopped covering industry events, so my phone camera has since been sufficient for my personal photography needs. The family dog is all I take pictures of, anyway.
When I had to cover this year's Tokyo Motor Show, however, more substantial gear was necessary. To be completely honest, the Sony RX100 was my top choice—it's small, light, and idiot-proof. But even knowing just the very basics of photography, I got on with this Sony A6500 better than expected.
Continue reading below ↓
Recommended Videos
It felt comfortable to hold in my small hands, the grippy shape and surface providing a secure handhold. That was very important to me, because this test unit didn't come with a strap. I received only a 35mm F1.8 prime lens, too; good thing Dinzo came to the rescue and lent me his 18-200mm F3.56.3 E-mount lens. The downside was that the bigger lens added considerably to the 453g (about 1lb) mass of the camera body, but the A6500's powerhouse features came into play and saved my ass.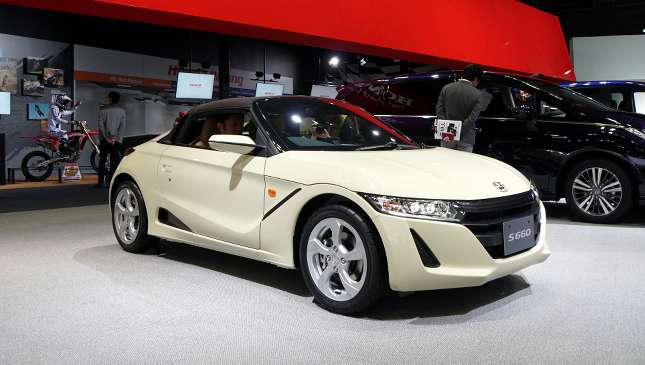 Five-axis image stabilization and a maximum autofocus speed of 0.05sec are the best friends of an over-caffeinated motoring writer rushing to snap pictures at a motor show. Our gallery of Honda motorcycles was shot at a frantic pace; I only paused to wait for onlookers around the display to clear, or to head off to another display myself. No worries for the 24.2-megapixel APS-C sensor and the Bionz X processing engine, which can put up with much more rigorous use—continuous shooting capacity is 307 shots, or 36 seconds nonstop.
The 425 phase-detection autofocus points allowed me to take wide shots with clear details throughout. Individual detail shots, on the other hand, required selecting specific focus points. I've been doing that these past two years by touching a phone screen—so I did the same with the A6500, without meaning to, and discovered the touch-focus feature. Nice surprise! I also liked the lock-on autofocus feature, which I used to track the Honda president as he moved around on the stage to deliver his speech.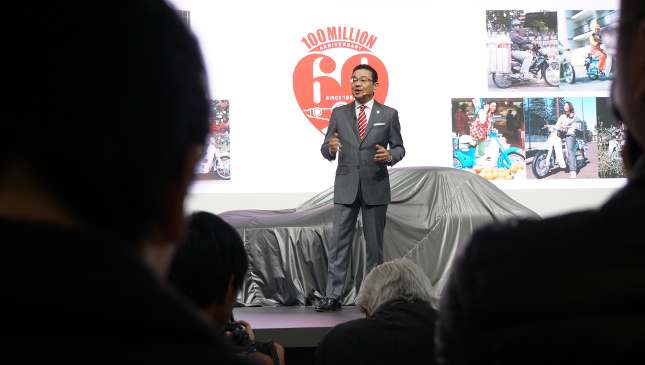 As for the physical controls, they were likewise very intuitive: I had no trouble changing the ISO, shutter speed, and aperture settings when 'Auto' wasn't delivering the goods. But this happened rarely, and I mostly used Auto or Program modes.
Perhaps the one thing I'd pick on about the A6500 is the battery life. Half the time, I had it connected to a power bank in my pocket—it allows for internal battery charging, thankfully. And instead of using photos taken with the A6500 for our real-time social-media posts, I still took pictures for this purpose with my iPhone, because Wi-Fi file transfer would've used up more battery. Finally, despite the camera being capable of 4K video recording, I ended up vlogging with my phone as well, because there's no way to do that by myself with a hefty camera while walking around a massive venue.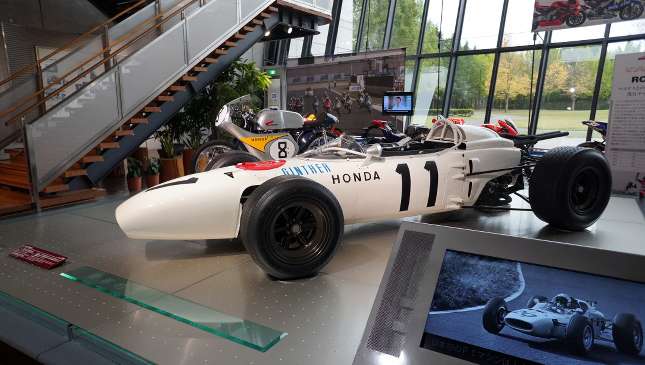 Taking everything into consideration, the A6500 still wouldn't be my first choice for myself. But that's really down to user profile and requirements, not the camera's capabilities. I imagine a newbie user wouldn't say no to this, although I'd say it's best for intermediate or advanced photographers—as an upgrade from a basic model for the former, and as a more compact backup/alternative to higher-end units for the latter. The asking price of P81,999 just for the body would scare most people away; add to that the cost of lenses, and it's easy to see why this is better suited to shutterbugs who are committed to their craft.
Speaking of lenses, the 18-105mm SELP18105G is a good all-rounder and an ideal first lens for the A6500, while the SEL35F18 prime lens is especially great for evening and bokeh shots. Both lenses are being offered with a discount this December: P5,000 off for the SELP18105G (normally priced at P27,000), and P3,000 off for the SEL35F18 (normally priced at P23,000).