Headphones these days are a dime a dozen. Just take a quick look at the market and you'll find all sorts of bang-for-your-buck offerings. On paper, some of these could even challenge bigger and more reputable brands.
These value-for-money gadgets, however, won't always be able to go up against top-tier premium offerings. In this segment, brands like Sony are still king. In fact, I recently got to try out the new WH-1000XM5—the latest iteration of Sony's flagship active noise-canceling headphones—and it reminded me of how and why the Japanese tech giant still owns this space.
After a few weeks of heavy usage, I was able to conclude that the WH-1000XM5 still remains as one of the most complete headphones in the market right now. I've summarized everything down to five important bullet points—read on below to learn more.
OTHER STORIES YOU MIGHT HAVE MISSED:
Hot Gear: Wireless earbuds or headphones for my WFH setup?
Hot Gear: You'll never want to go back to vanilla TVs after using a 65-inch Sony Bravia X90K
ADVERTISEMENT - CONTINUE READING BELOW ↓
1) Sound quality is extra crisp.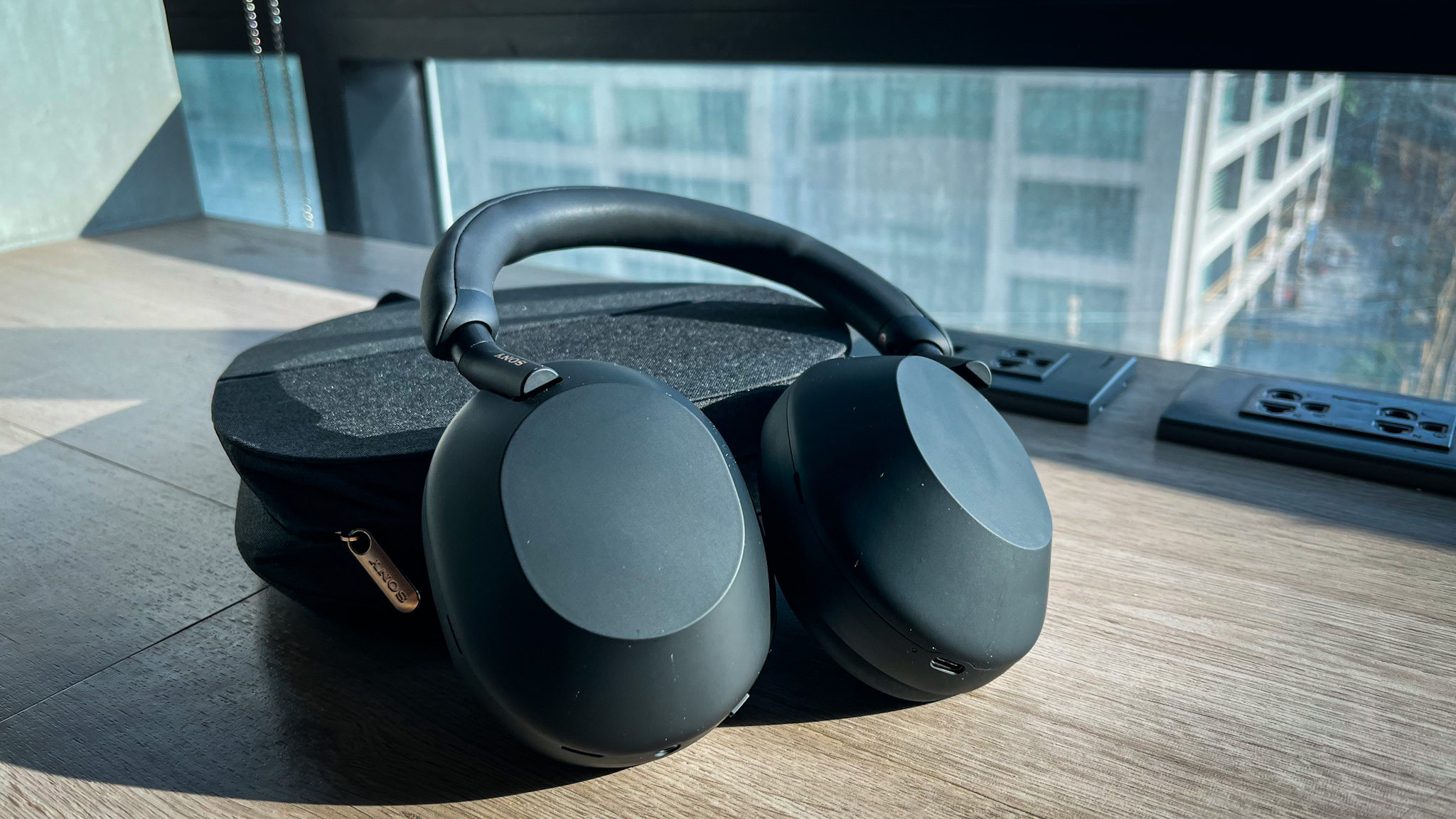 This is arguably the biggest deciding factor when buying cans, and in this regard, the XM5 passes with flying colors. I was previously able to try out the XM3 and XM4, and the XM5 is clearly better than its predecessors in terms of sound quality. It produces crisp sound, has powerful bass, and boasts excellent clarity across the highs, mids, and lows. To put it simply, the overall sound quality of the XM5 is hard to match.
ADVERTISEMENT - CONTINUE READING BELOW ↓
Recommended Videos
The upgrade in sound quality didn't cause a big hit on the battery, either. Some people online are saying the XM4's battery is a bit more powerful, but it doesn't really matter to me. The XM5 can still give me about 30 hours of use on a single charge, and that's way more than enough.
2) Noise cancelation is superb.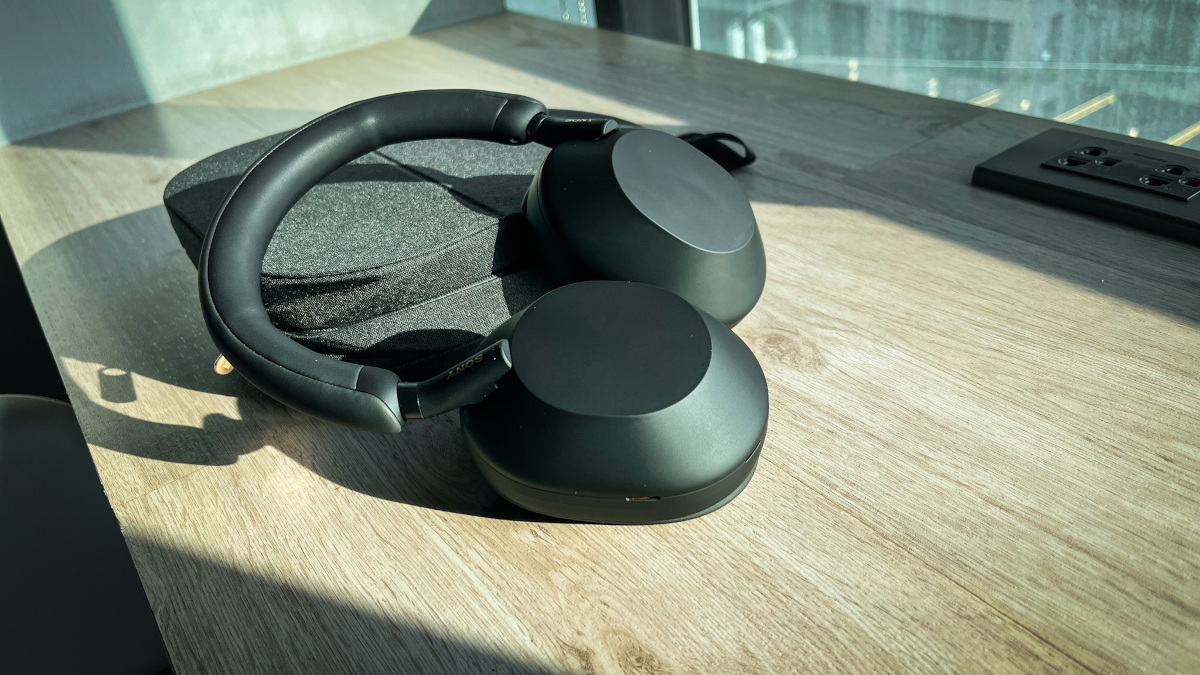 ADVERTISEMENT - CONTINUE READING BELOW ↓
From the XM3 to the XM4, Sony did an excellent job amping up the headphones' ANC capabilities. Now with the XM5, it's the same story. Set the ANC level to the maximum through the app—we'll talk more about that later—and it'll block out almost all of the external noise. Turn on the music and everything else is basically inaudible. This also helps improve the XM5's sound quality.
3) It's still very user-friendly.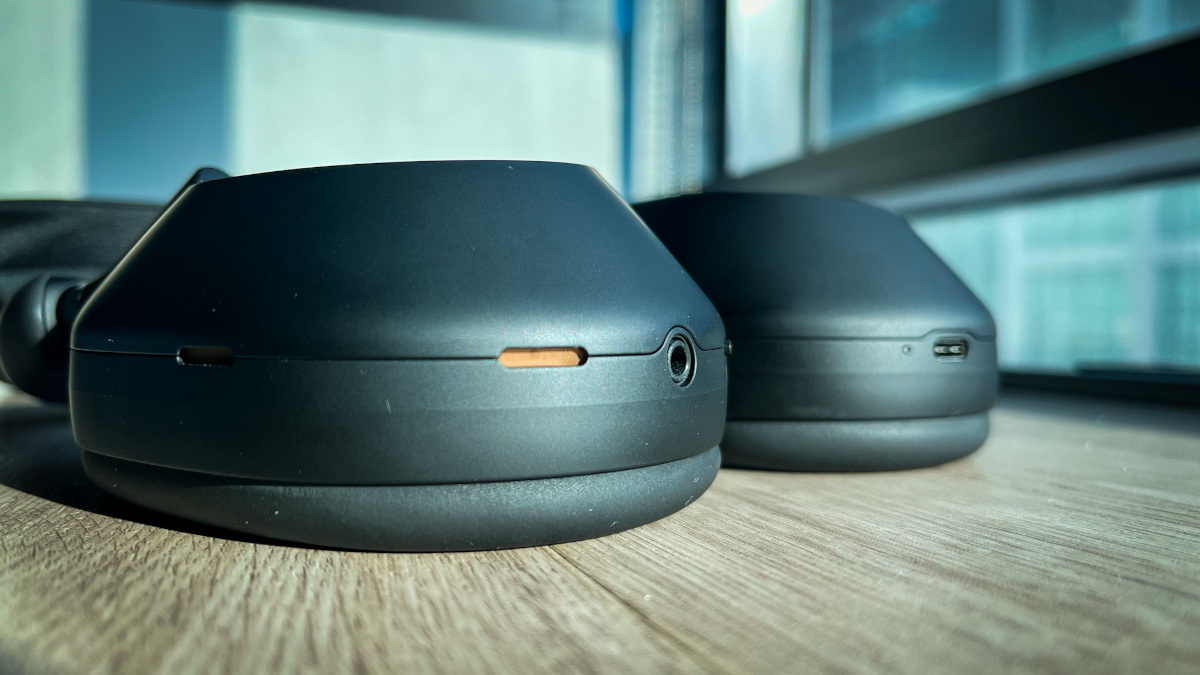 ADVERTISEMENT - CONTINUE READING BELOW ↓
Sony didn't change a thing with the headphones' controls, which is a good thing. Swiping on the earpiece still changes the songs or adjusts the volume, and there's a dedicated button for switching between noise cancelation and ambient sound modes. You can also still opt to use the headphones wirelessly or plug them in using a 3.5mm jack.
Pairing is also still a cinch using the smartphone app, and it's easy to learn how to use multiple devices at once. If it's your first time using this, you won't have a hard time familiarizing yourself with it. If you're upgrading from an older model, then you'll appreciate how straightforward the gadget still is, especially if you plan to use these on a daily basis.
4) Build quality is excellent.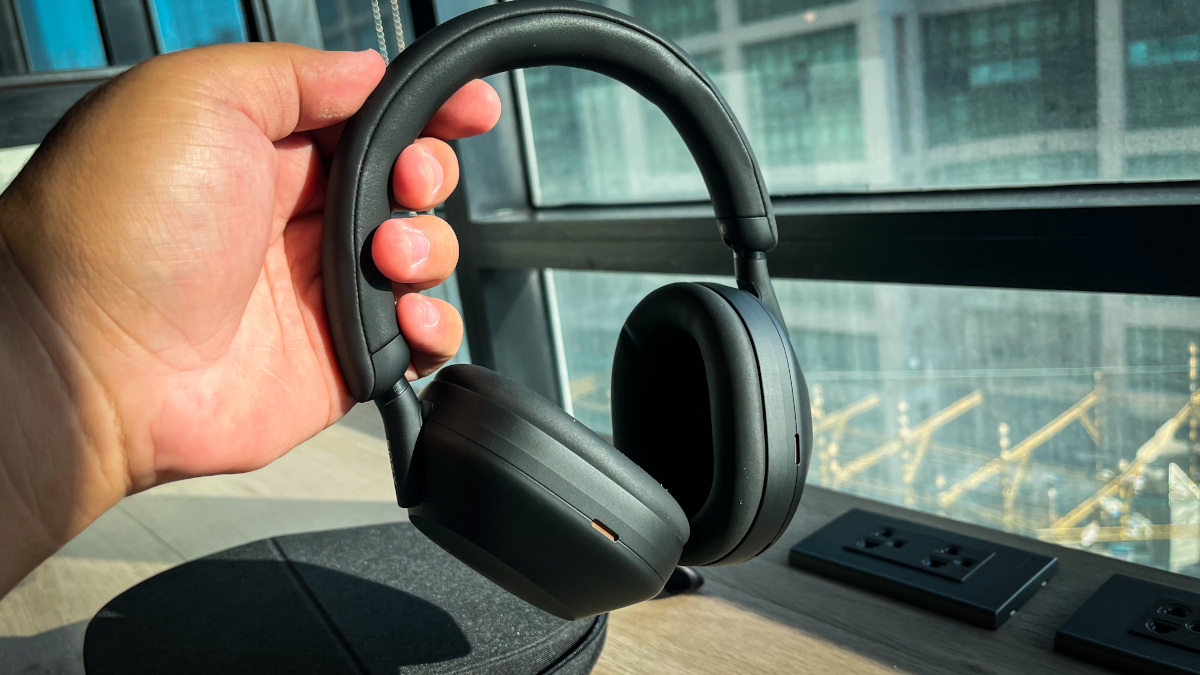 ADVERTISEMENT - CONTINUE READING BELOW ↓
I was only able to use the XM5 for a few weeks so I won't really be able to tell just how durable the product is, but it does appear to be a very well-built device. The new design looks sturdier. The new arm structure seems to have fewer moving parts and foam pieces than before, so there will be fewer bits that will wear out over time.
The earpieces are much softer and comfier to wear than before as well. I had no issues wearing the headphones for about six to seven hours per day. Whether you're often on the go or regularly working from home, you'll probably have no problems with this. Take note, however, that the XM5 still is as hot to wear as the old models. That's just something you'll have to deal with if you really want these ANC headphones.
ADVERTISEMENT - CONTINUE READING BELOW ↓
5) It's very, very stylish.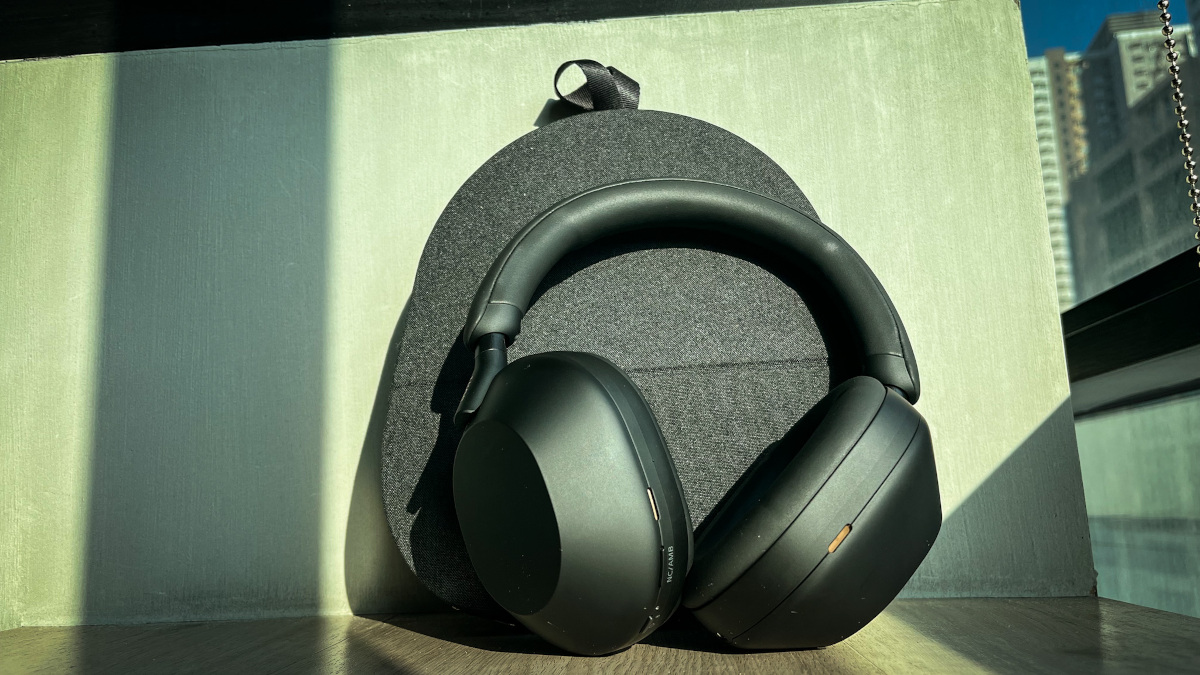 While I had no issues with Sony recycling the look of the XM3 for the XM4's release, I was still hoping the XM5 would get a design overhaul. Boy, what an overhaul it was. Admittedly, it does have some sort of resemblance to its Bose rival. But if you look past that, you'll realize that the XM5 is still a very stylish pair of headphones.
ADVERTISEMENT - CONTINUE READING BELOW ↓
Sony hit the mark with the look, and I'm sure it put a smile on the faces of those who thought Sony made a mistake with the XM4's design. Bonus points for creating such a sleek case to match the headphones, too.
Now, some of you might say P20,999 may be a bit much to ask for a pair of headphones, but if it's of this caliber and quality, I'd say it's a worthy investment. If only budget permitted, I would've upgraded from my old XM3 to this one the minute I returned the unit Sony lent us. It's that good, I tell you.
More photos of the Sony WH-1000XM5: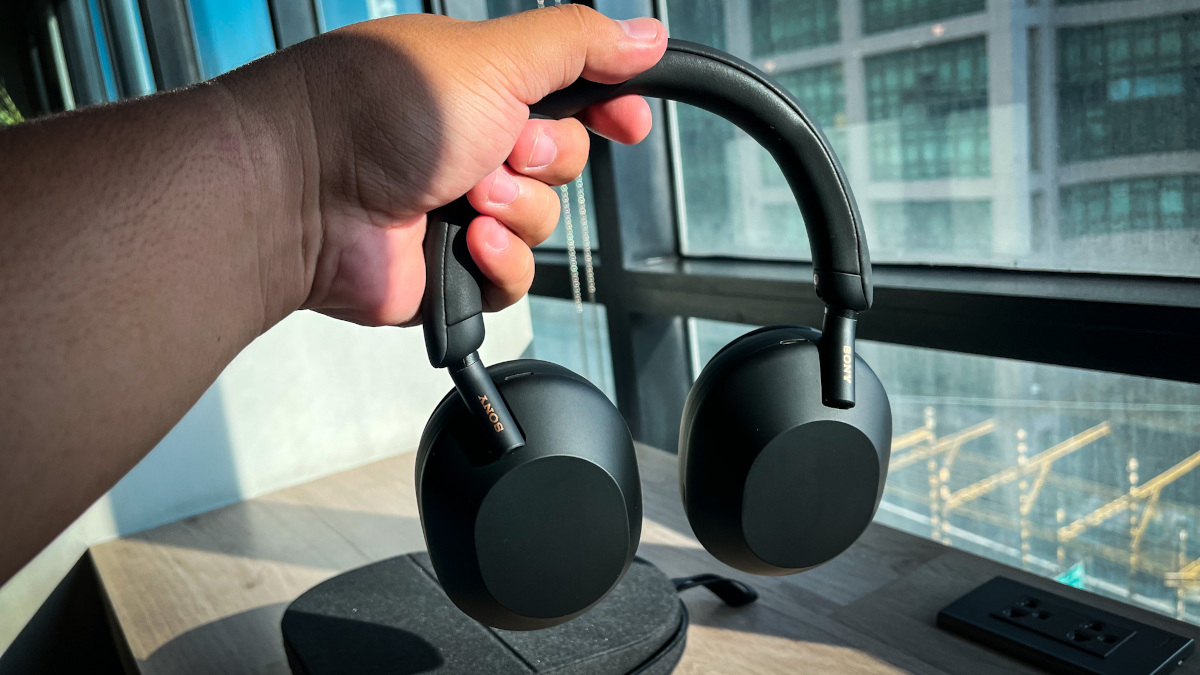 ADVERTISEMENT - CONTINUE READING BELOW ↓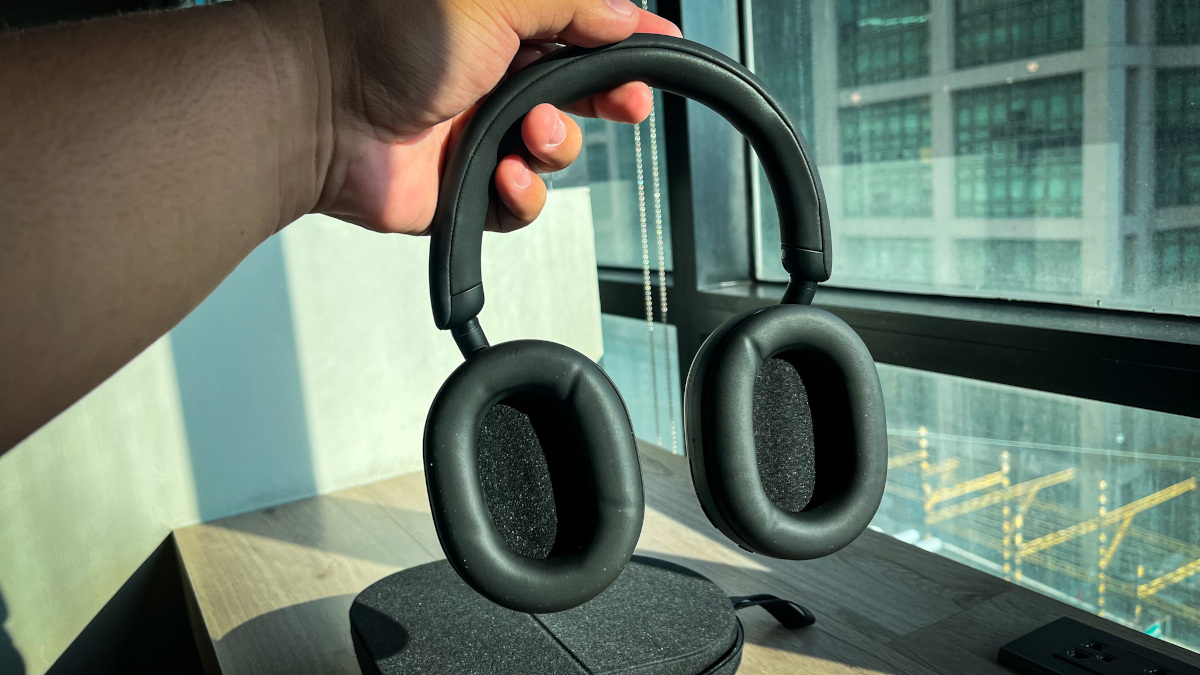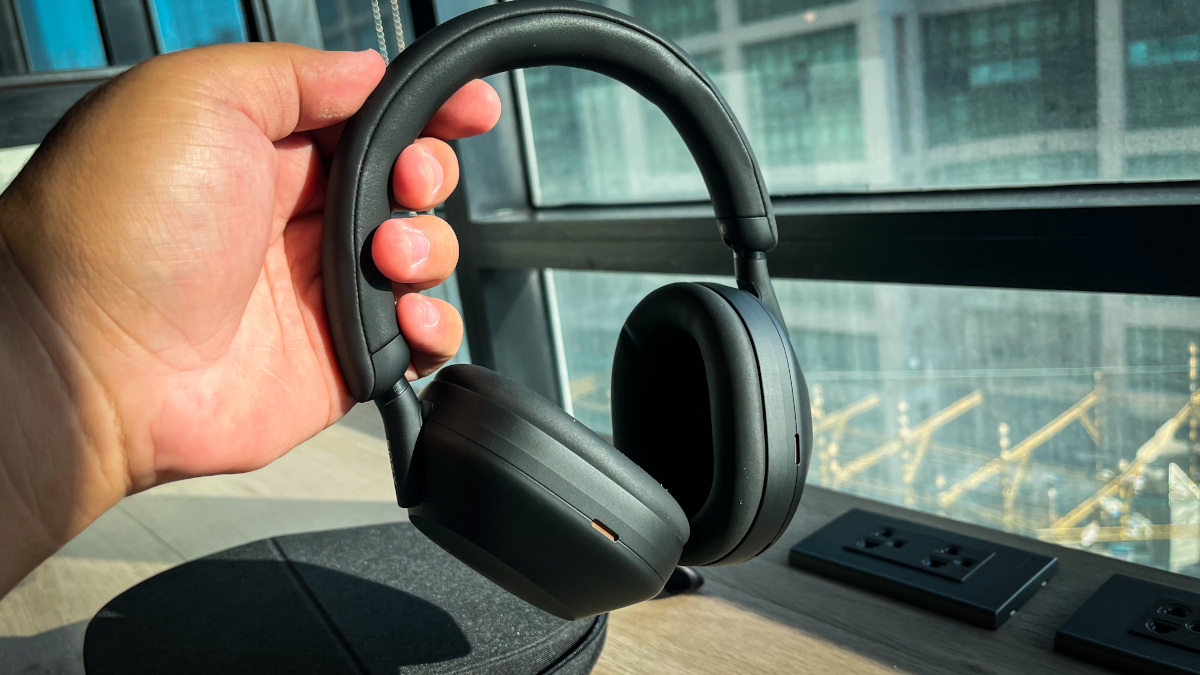 ADVERTISEMENT - CONTINUE READING BELOW ↓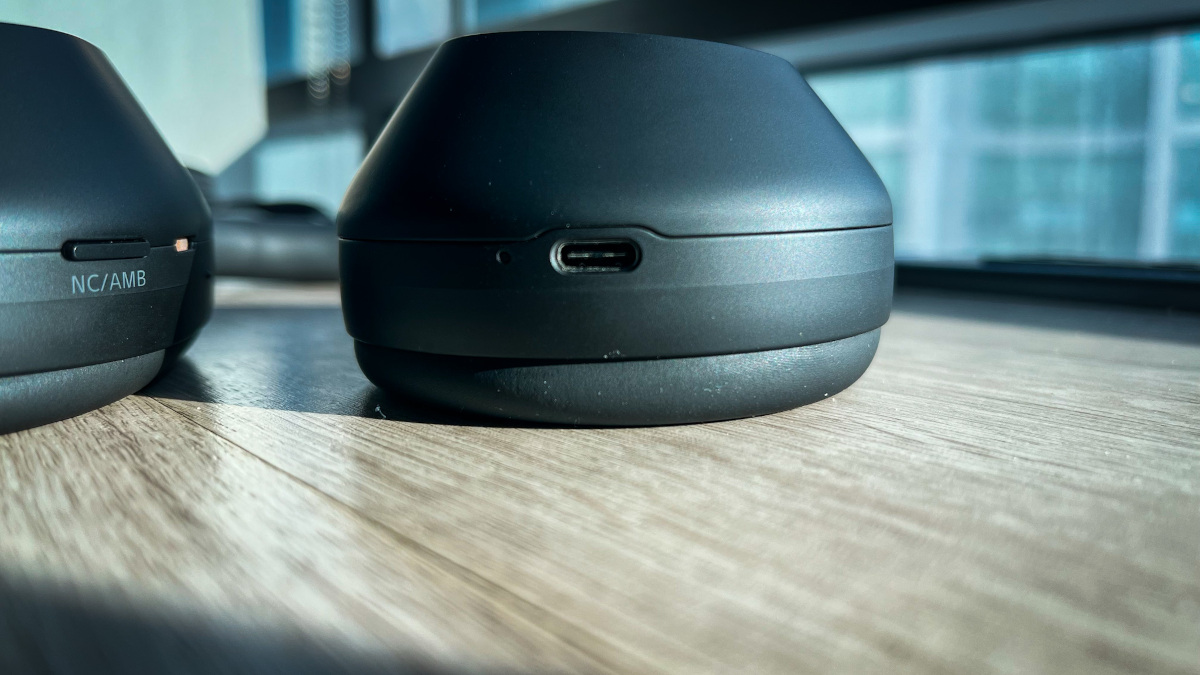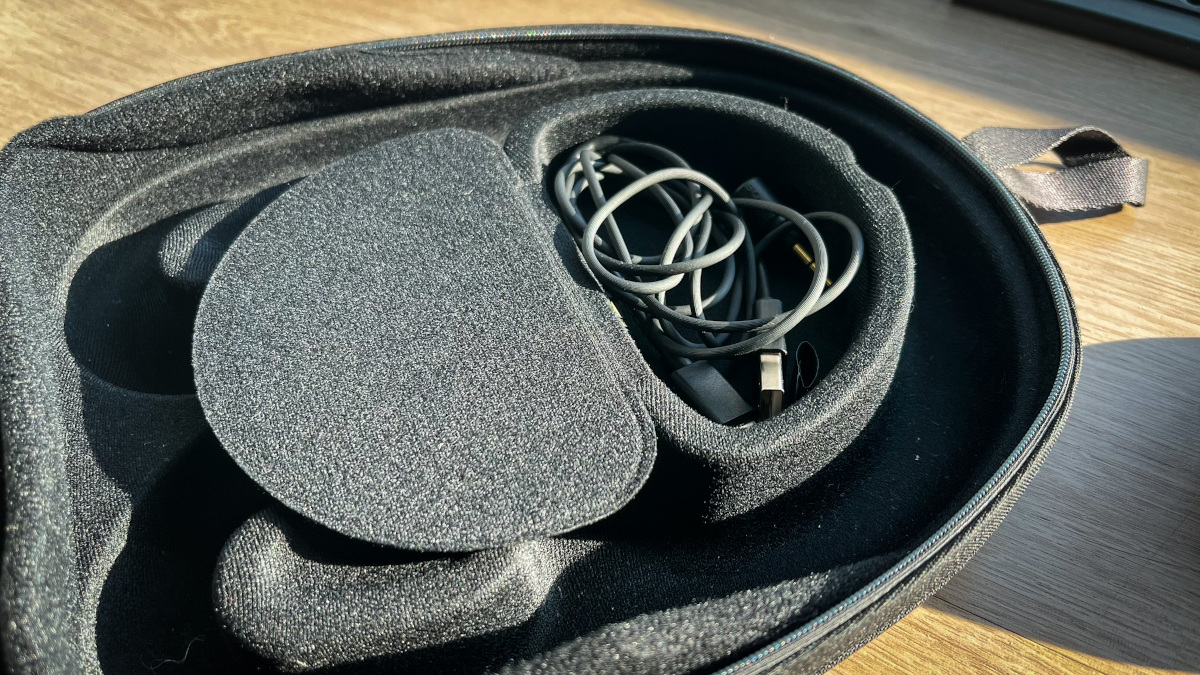 ADVERTISEMENT - CONTINUE READING BELOW ↓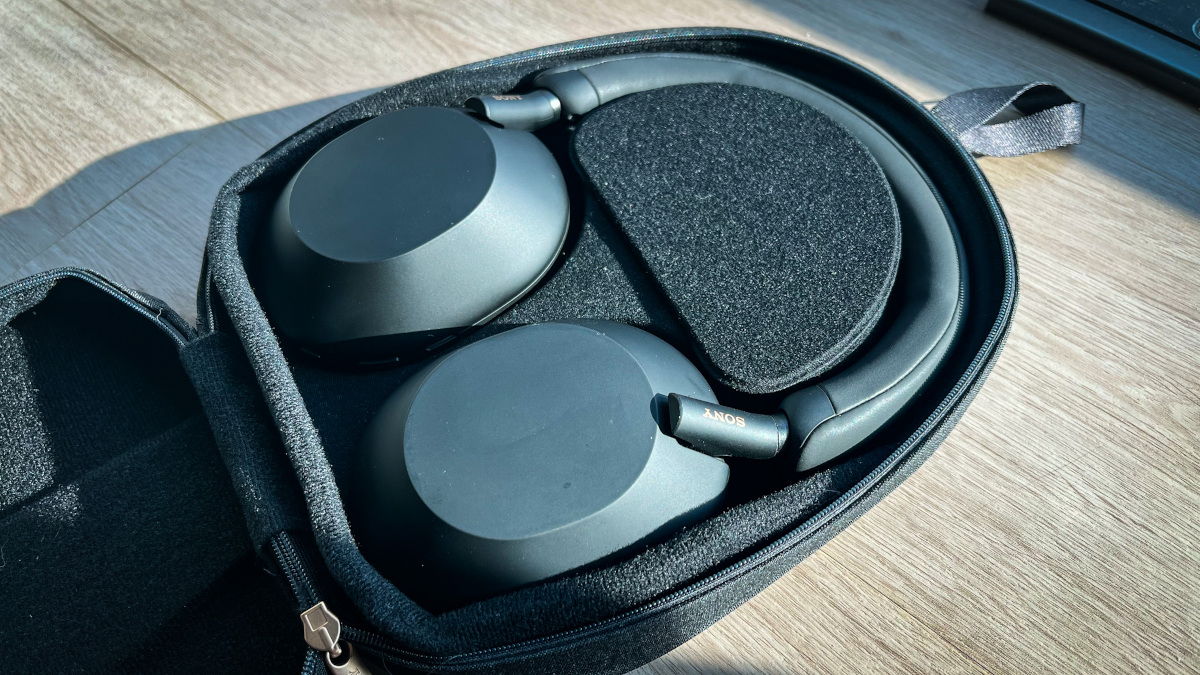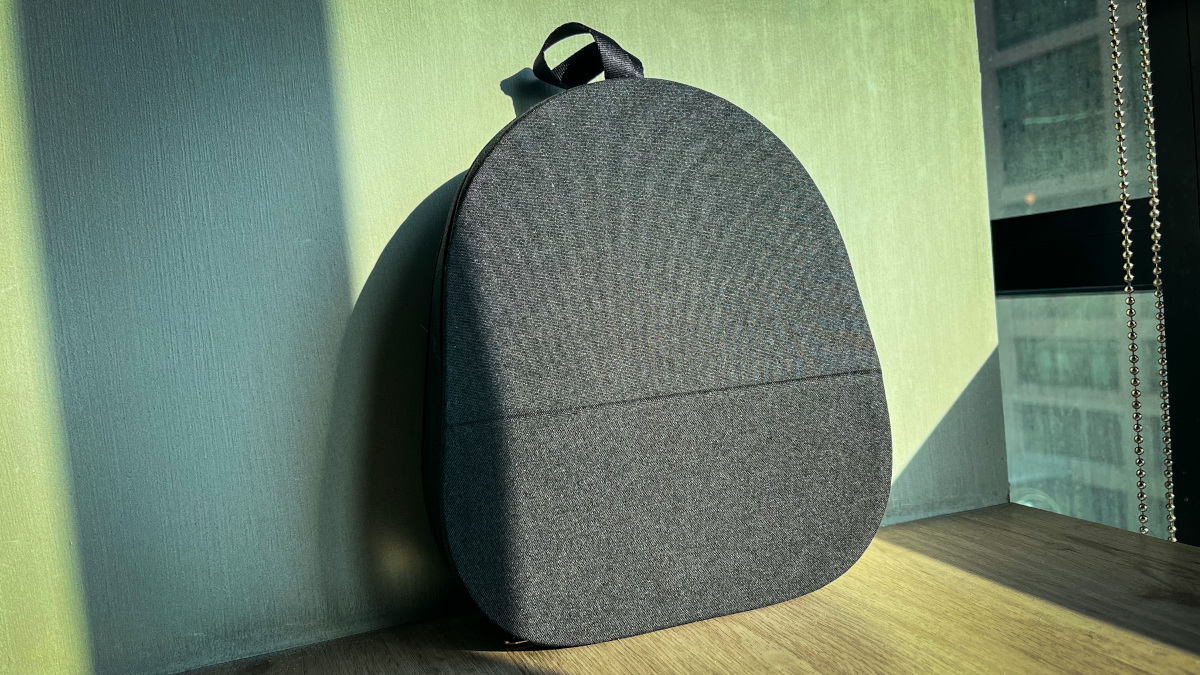 ADVERTISEMENT - CONTINUE READING BELOW ↓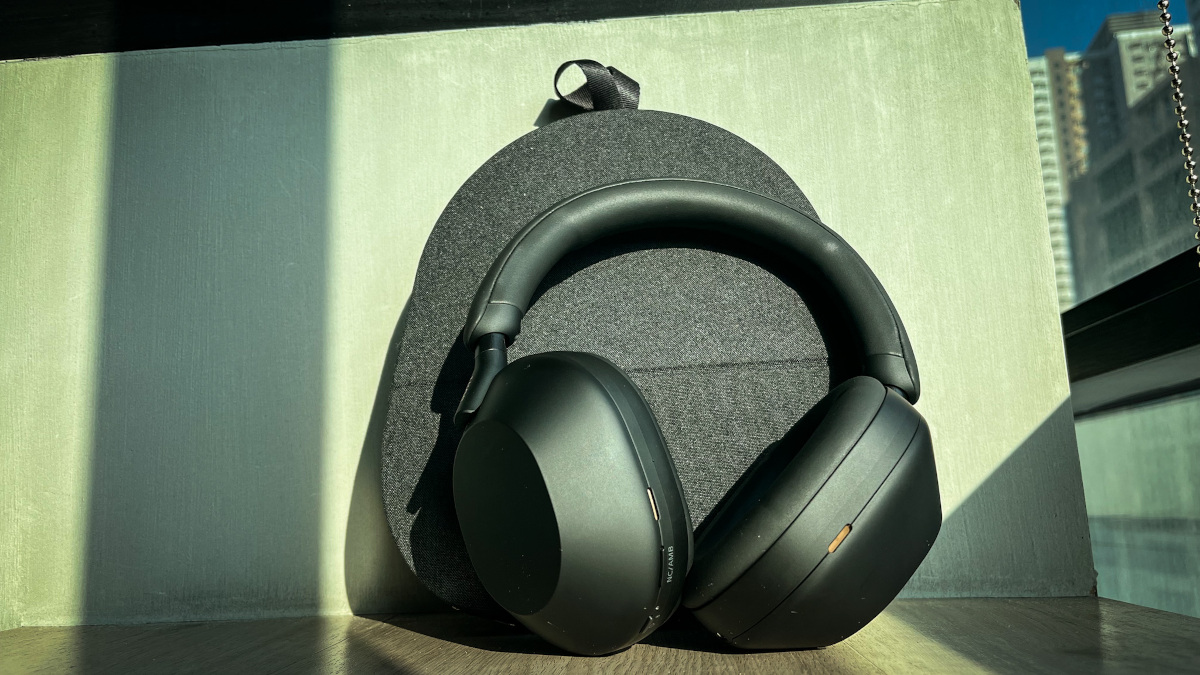 ADVERTISEMENT - CONTINUE READING BELOW ↓