We love Japanese cars. In the past few years, carmakers from the Land of the Rising Sun have been dishing out some of the most desirable vehicles in the world—from concept to production. Top of mind are cars like the Toyota 86, the Mazda MX-5, the Subaru WRX STI, the Nissan GT-R, and the Honda NSX.
These are some of the best cars that Japan has to offer, so it's no surprise that Tomica has come up with replicas of these cars for kids and adults alike to play with. Yes, you read it right—the toymaker has actually created its own version of the new NSX.
Since the NSX's concept days, toy collectors have been waiting for Tomica to put out a replica on the market. And guess what? It was released here on the same day as Japan. As far as we can remember, this is the first time it's ever happened, so it's a big deal.
ADVERTISEMENT - CONTINUE READING BELOW ↓
Since the NSX is Japan's latest contender for supercar supremacy, Tomica had to execute its toy perfectly. The sculpted exterior is highlighted with impressive details, including proper tampos for the six-beam LED head and taillights, the intricate grille, numerous air intakes, hood vents, carbon-fiber roof, and rear glass exposing the 3.5-liter twin-turbo V6 engine (feel free to imagine).
You'll appreciate the curvy and angular sections, including the floating C-pillar. Unpainted wheels mimic the real version's black alloys. If it weren't for these basic wheels, this replica could actually pass for a Tomica Premium. It's that stunning. It comes in white as the limited color and red as the regular one, both of which are trademark NSX colors.
Stocks have arrived at select toy and department stores. Considering how hot this toy car is, it won't stay on the shelves for too long, so you better hurry. It retails for P230 and it will be sought after in the years to come. This happened with the 1991 NSX, with prices soaring as a result. Expect to see some special releases in the future. We'd also like to see a blue one, please.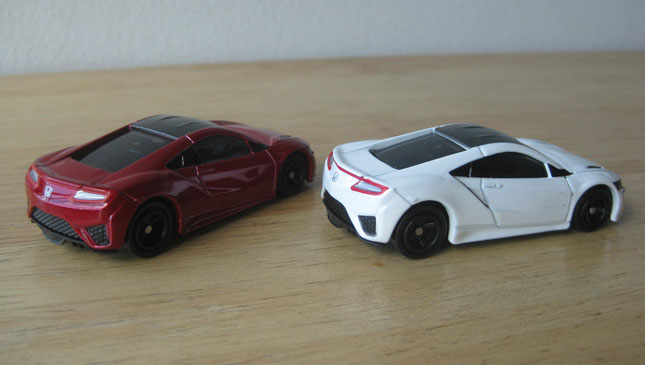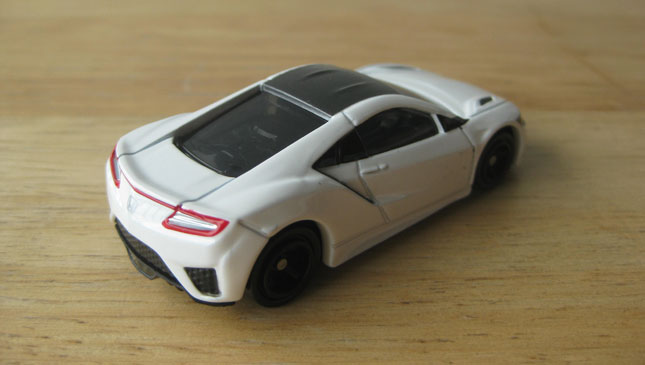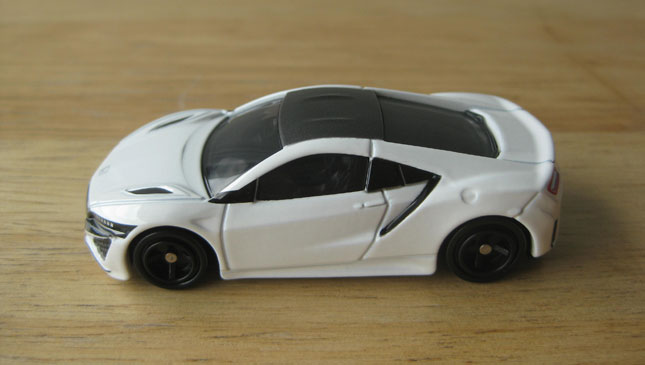 ADVERTISEMENT - CONTINUE READING BELOW ↓