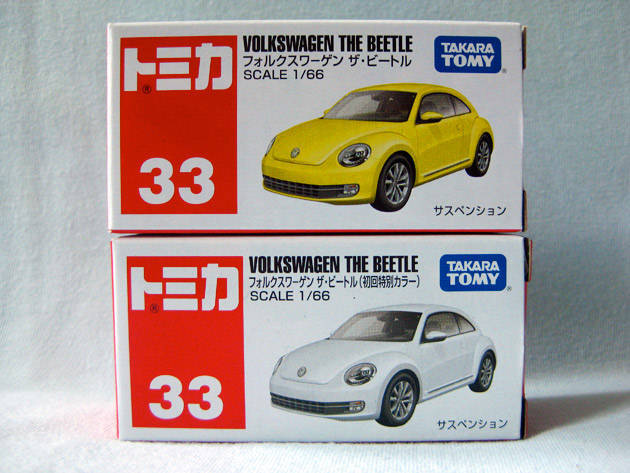 The Volkswagen Beetle has one of the most recognizable shapes in automotive history. A pop culture icon, it has a large following with various cult styles such as the '60s hippie flower-power look, the German look and the California look.
We couldn't get enough of the Beetle. Good thing Volkswagen duly responded with a modern version in 1997. Dubbed The New Beetle, it's the originator of the retro modern approach. The second-generation "new" Beetle (A5) was introduced in 2011 as a 2012 model.
Just like the real thing, Volkswagen toys are very popular and highly collectible, becoming more valuable over the years.
The latest Tomica release is the Beetle in two of its most adored colors: yellow and white (limited color). These should be two cool additions to your Volkswagen collection. The miniature cars' availability also happens to coincide with the much-awaited return of the Volkswagen brand to the Philippines.
These V-Dubs are now available at your favorite toy stores for P170 each.
Photos by Jason dela Cruz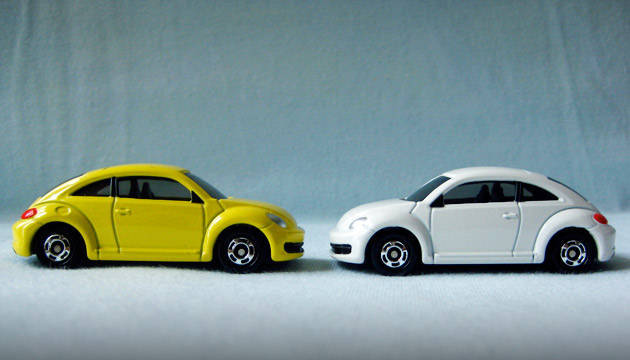 Continue reading below ↓
Recommended Videos