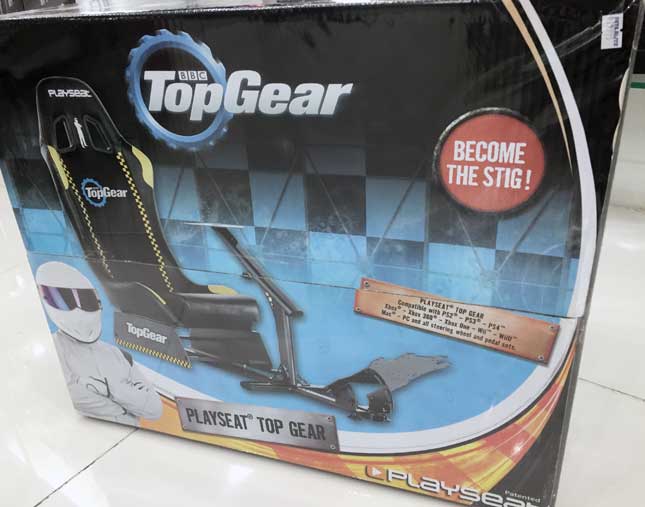 In the course of doing a gift guide for the recent Father's Day, we stumbled upon this: a virtual racing seat that boasts Top Gear branding. To be specific, it's the Top Gear Edition of the Playseat Evolution, which, according to the box, is compatible with PS2, PS3, PS4, Xbox, Xbox 360, Xbox One, Wii, and Mac and PC computers.
"Become The Stig," the box says. Well, if you spend inordinate amounts of time driving virtuals cars in this seat, you just might become half as good. Who knows? You could even become skilled enough to win virtual racing contests like the Nissan GT Academy.
We found this Playseat at Data Blitz, by the way. The price? A cool P19,995. A bit expensive, but it should be very satisfying playing your favorite racing games while this bucket seat hugs your torso. And even when you're not playing, just having this thing adorn your living room (or man cave) is already worth the asking fee.
ADVERTISEMENT - CONTINUE READING BELOW ↓
Go bring one home.
Top photo by Vernon B. Sarne