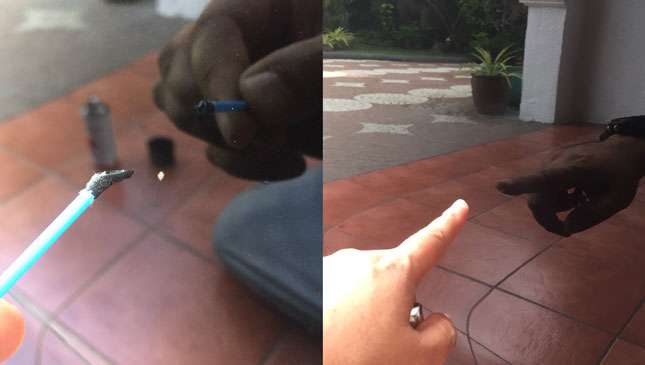 Your paint is probably the most difficult part of your vehicle to maintain especially with the abuse it comes across in our driving climate. Blemishes and deterioration are inevitable unless you decide to lock away your car in Mr. Wayne's batcave.
When your factory finish isn't as flawless and glossy as the first day your car rolled off the showroom floor and you wish to bring back its former glory, you'll be faced with the decision to either go with a hilamos (repaint/washover) or touch-up. What to go with will depend on certain factors. Allow me to explain.
Continue reading below ↓
Recommended Videos
* Your paint's blemish level. Acquiring blemishes is part of vehicle ownership. Thing is, you must start off solving this issue with the simplest solution. Maybe some slight rubbing/buffing and paint detailing is all that's needed. If blemishes are beyond the clearcoat level and can't be solved by paint correction, then a touch-up must be considered first especially if your paint is only a couple of years old. However, if blemishes are too concentrated and deep, say from grazing a column in a parking garage, a repaint would definitely be in check.
You can DIY or get a trusted shop to do a touch-up job even without claiming from auto insurance as it will be quite inexpensive. Just make sure you have your vehicle's paint code on hand and do a visual inspection for paint matching.
Why not hilamos? Given the rest of your paint on a specific panel is still decent, a hilamos would be over-the-top as it will require stripping that panel of its clearcoat, and possibly, base coats as well. The risk factor here is not being able to get an accurate match with the factory finish in terms of color, metallic concentration (when applicable) and clearcoat texture.
When a touch-up is correctly done, you'll realize that the blemish wasn't as bad as you thought and isn't as obvious.
Example: I recently acquired a rock chip on one of my door panels from a construction site (seen in photo above). Judging from the depth and color, the blemish went all the way down to the primer. Given I take great care of my car and the rest of the panel was in exceptional condition, it would be impractical to do a repaint of the entire panel to rid it of this tiny issue (though the psycho-emotional pain was incomparable in magnitude). The sensible approach was doing a touch-up with a bit of paint I kept for instances like this. It turned out pretty well, in my opinion.
* Clearcoat condition. For everyone's information, your clearcoat or topcoat is the 'epidermal' layer of your factory finish. It protects your base paint and brings it to life. Sadly, your clearcoat will thin and erode with time, usage and exposure to the elements. Once it goes, you'll start seeing what appears to be a formation of maps on your painted surfaces, a clear sign that the clearcoat has withered away, subjecting your base layer to the damaging effects of the environment. No form of detailing can save your paint or bring back its shimmer at this point. This is where a hilamos comes in.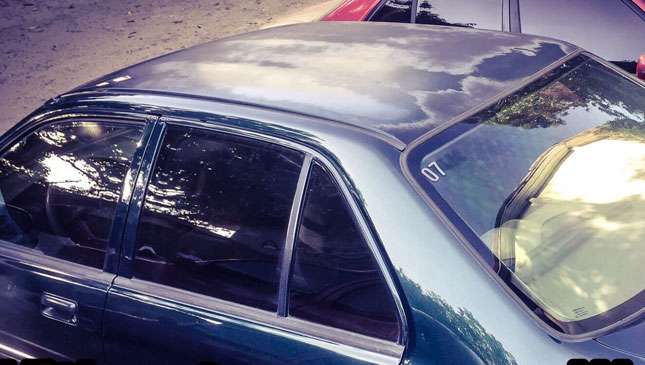 Once your clearcoat has been obviously compromised, it is now time to schedule a proper repaint. Depending on where you go, a reputable shop could charge you anywhere between P4,000 -6,000 per panel or P35,000-50,000 for an entire sedan; sometimes more if you go with more layers and depending on the paint brand you choose.
* Rust or corrosion. The whole idea of priming and painting a vehicle is to protect it from corrosion. In some instances, rust can begin from within a panel for a number of reasons. Apparent signs of rust/corrosion occurring beneath the finish are bubbles, bulges or veins forming on your paint. In such a case, a touch-up would be absolutely useless. A complete stripping of the paint and removal of the corroded area on the panel will be required followed by replacing that portion with fresh sheet metal welded on, sanded, and finally repainted.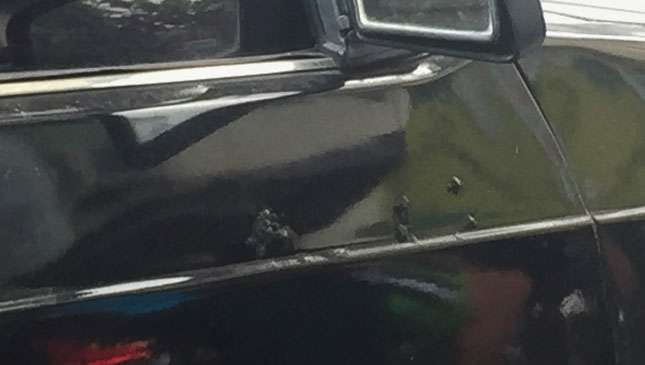 Here are some things to consider:
* No matter how good a shop or painter claims to be, you can never exactly duplicate the factory finish.
* Always approach paint issues in a conservative manner with preservation of your factory paint in mind.
* Never do a touch-up or repaint yourself unless you've truly done your homework and had some sort of practice or training. Once a mistake has been made, it becomes more difficult to hack.
* Always practice proper car care to preserve your vehicle's finish and save yourself money down the road.