BMW Motorrad Philippines recently took members of the motoring media on an out-of-town ride to check out the soon-to-rise dealership in San Fernando, Pampanga. During this trip, I got the chance to head north astride an R1250 GS – 40 Years GS Edition.
This was my first time trying out BMW's famed bike. It was a whole-day affair—after our dealership visit, we took a 'side trip' to Subic for a late lunch. Needless to say, I got a decent amount of seat time with the R1250 GS, and it was enough to come up with my first impressions of it.
OTHER MOTORCYCLE STORIES YOU MIGHT HAVE MISSED:
4 Reasons riding a big bike is better than driving a fuel-efficient car to work
Review: 2022 BMW F900 R
1) It's friendlier than it looks.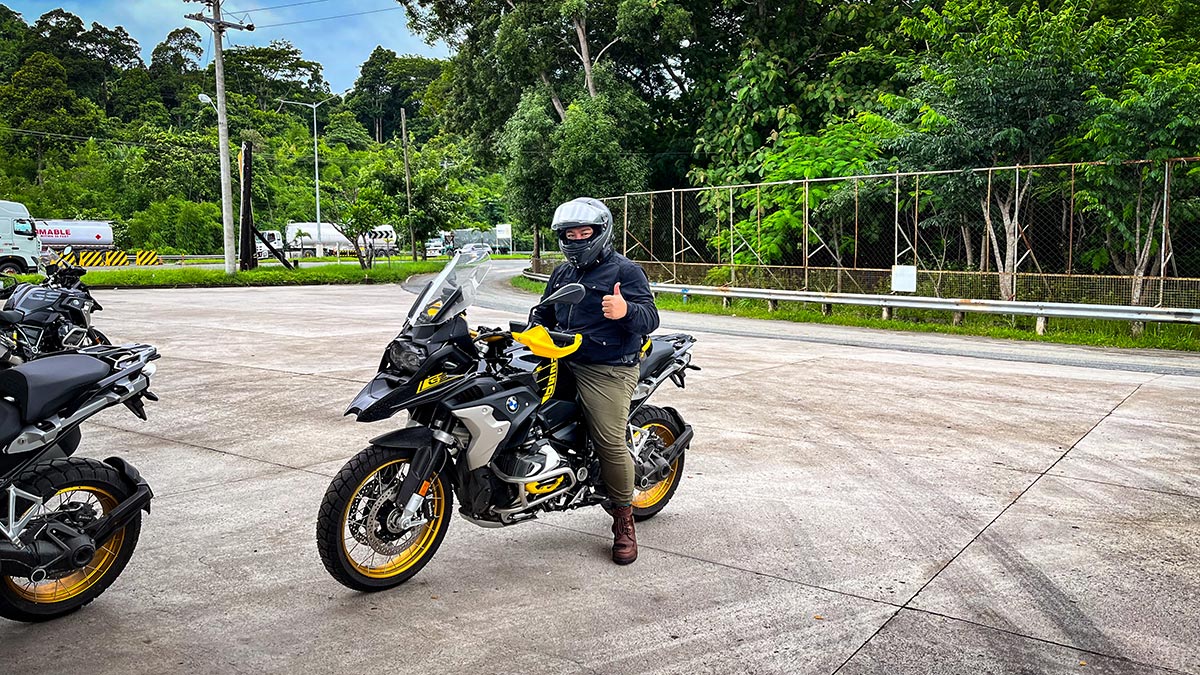 Continue reading below ↓
Recommended Videos
"Ang laki grabe" and "ang bigat siguro niyan" are common responses upon seeing this bike whether up close or in photos. Frankly, it does look intimidating, but I knew how easy BMW's GS models are to maneuver, and the same can be said about this one.
Despite its sheer size, the R1250 GS is somehow light on its feet. As long as you can manage to get the bike upright and get it going, you'll have no problems riding it. As for me, I specifically asked for my unit to be set to the lowest seat height. I stand about 5'5" and sitting on this two-wheeler was no big deal for me. I was far from flat-footing it, though, so keep that in mind.
Now, I wouldn't consider myself a skilled rider, so that alone is proof that the R1250 GS isn't exclusive to experts and veterans. That said, it still does require some mastery to comfortably ride it around. Even I, a self-proclaimed slightly-above-average rider, had some sort of trouble with it—but more on that later.
2) It'll leave most bikes in the dust.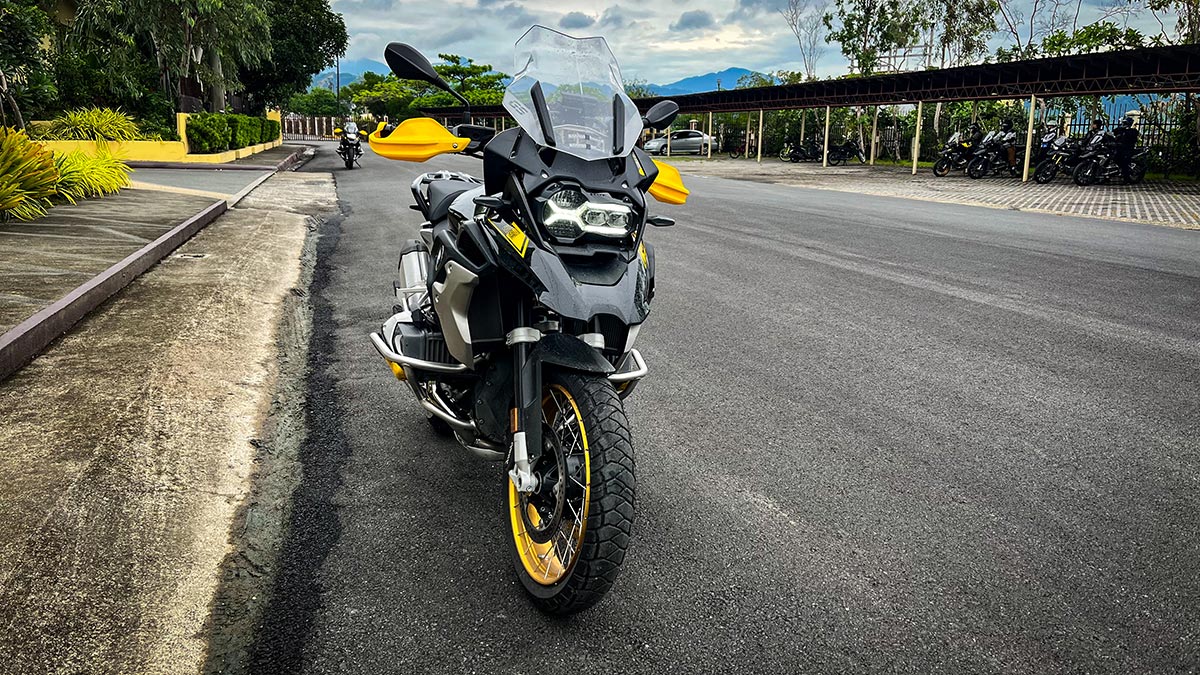 I had zero doubts about the R1250 GS's power. I know full well that its 1,250cc air- and liquid-cooled twin-cylinder boxer engine could churn out 136hp and 143Nm. But as I found out, the spec sheet just doesn't do it justice, because this thing sprints like a performance-oriented two-wheeler.
It's terribly quick off the line, and it gets to highway speeds in a jiffy. I've always associated the GS line with touring or off-roading, but I never realized just how much power these bikes—specifically the 1250 models—had on tap. It feels like a sport bike in adventure-bike clothing.
3) Rain isn't an issue for this bike. Traffic is.
Our morning ride from RSA Motors Greenhills to the LausGroup-operated Premier Motorrad showroom in Pampanga was riddled with heavy rains. If not for the few hours' worth of delays, it probably would've been raining the entire way going north. Not that it was a problem, because the R1250 GS is fully equipped to take on unfavorable weather conditions. It's actually enjoyable to ride in the rain with this bike.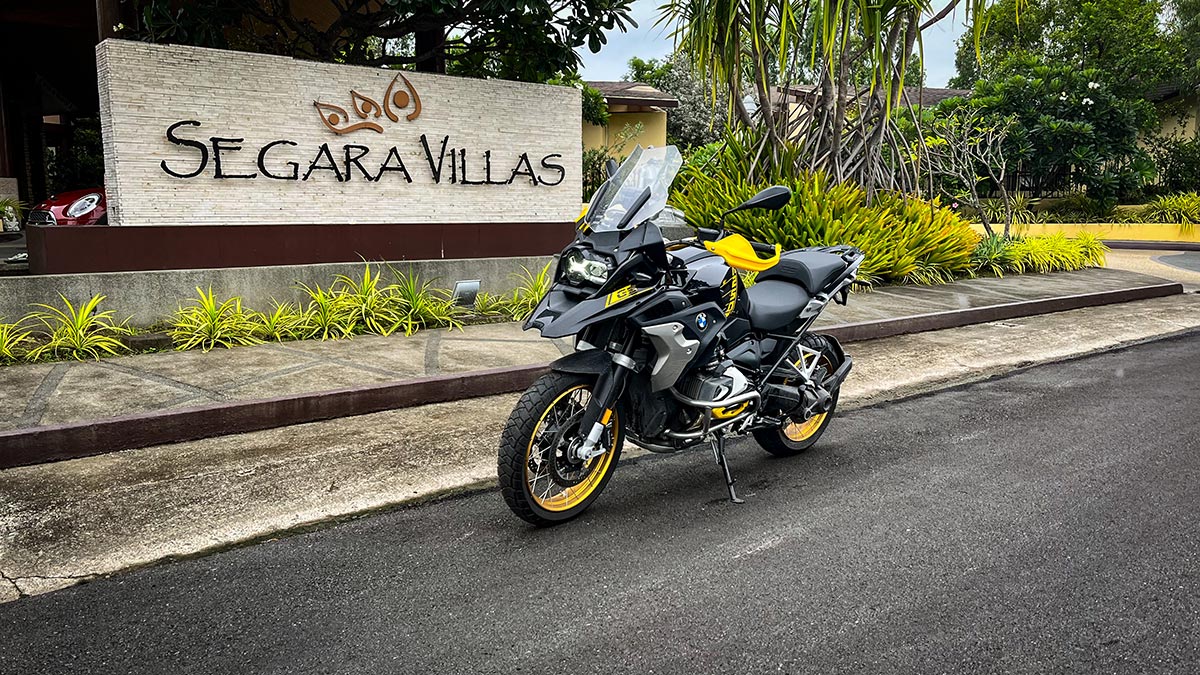 What was the exact opposite, though, was the ride back. It was basically sunny from Pampanga to Subic and eventually all the way back to Metro Manila. But once we exited the North Luzon Expressway and entered Balintawak, we were greeted with the usual heavy traffic. That's when the fun stopped.
This bike wasn't built for gridlocks. Not only was it hard to filter lanes along EDSA because of the bike's wide footprint, but the engine also got a bit hot as we stayed in standstill traffic for too long. Not to mention the stiff clutch lever that basically had my left hand shaking by the time I arrived back in Greenhills.
OTHER MOTORCYCLE STORIES YOU MIGHT HAVE MISSED:
Suzuki PH launches new Avenis scooter priced at P77,900
The new Honda Click 160 has arrived in PH priced at P116,900
4) If you're going to buy one, get crash guards for it, too.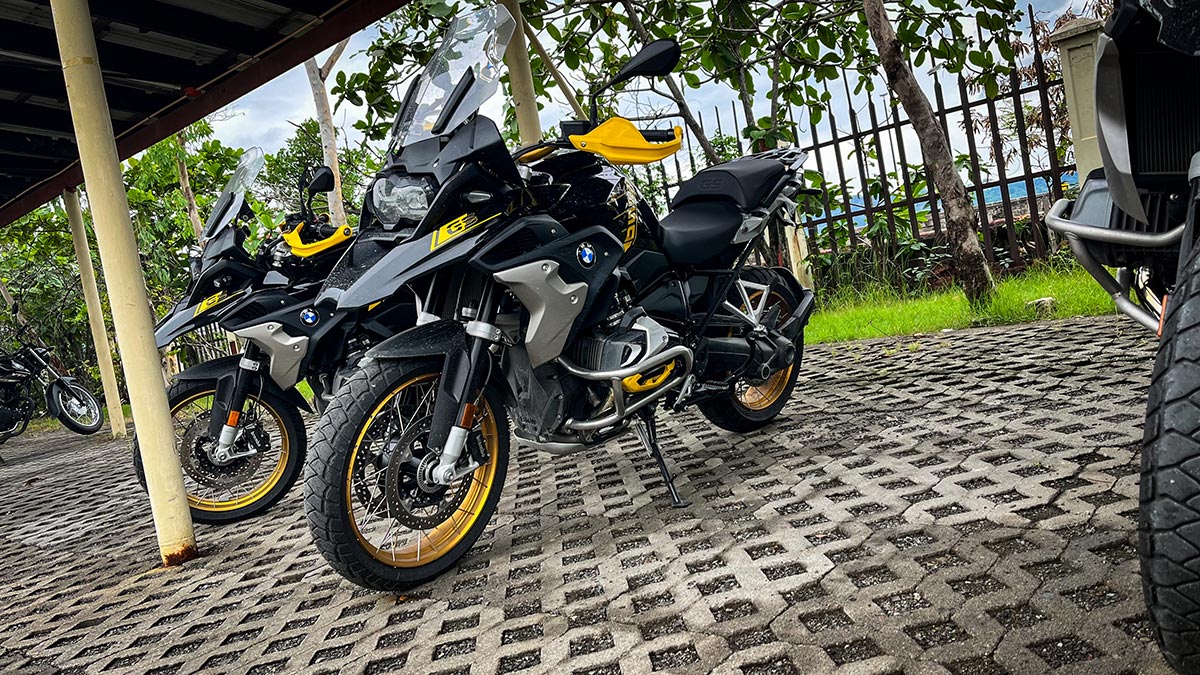 Circling back to that minor mishap I mentioned earlier, here's what happened: I dropped the bike. It wasn't because of the difficulty of handling the R1250 GS, but it was purely because of human error. As we stopped for gas upon arriving in Subic, I was standing still beside the pumps and was ready to put my feet down. I thought I had shifted to neutral, but the bike was actually still in gear.
I released the clutch and my bike sprung forward. I was able to hit the brakes immediately, but I had already lost balance at that point. The bike began to tip over, and the best I could do was ease the fall a bit. Luckily, the bike had crash guards installed, and it basically took all of the damage—that being some minor scratches on the steel bars.
If not for those crash guards, that fall would've probably left large dings on that boxer engine. So if you're planning on getting a GS, especially this R1250 model, make sure to add crash guards to the package.
5) It really is the ultimate adventure bike.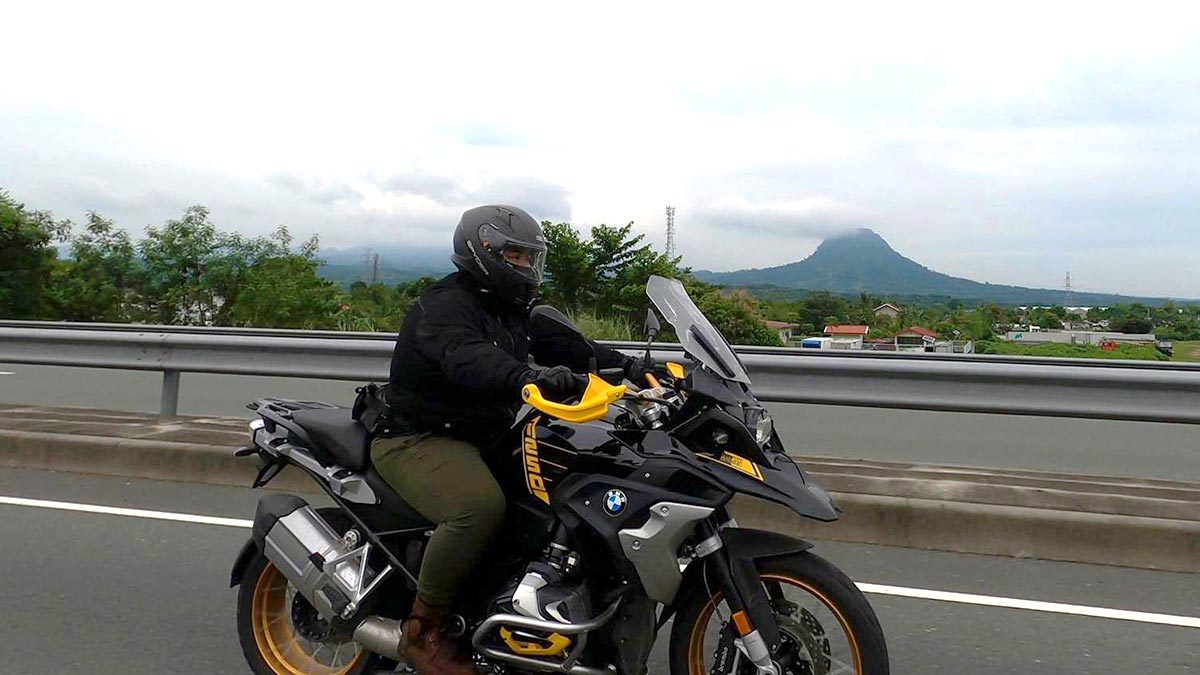 A lot of people call this the endgame bike. Some even act as if it's the be-all and end-all of adventure bikes. While the latter sounds a bit too exaggerated, I get the former. It's the entire package. The R1250 GS has the styling, the capabilities, and even the badge that's simply hard to match in the market. The 40 Years GS Edition models we tried out even had all the added style to boot.
But it's more than just the looks or the specs. The R1250 GS is just one of those bikes that you have to experience to really understand. I've always said the bigger BMW bikes were too much, but I ended this trip with this nearly P2-million GS model in my dream bike garage. Let's just say that one day with it was enough to turn me into a believer.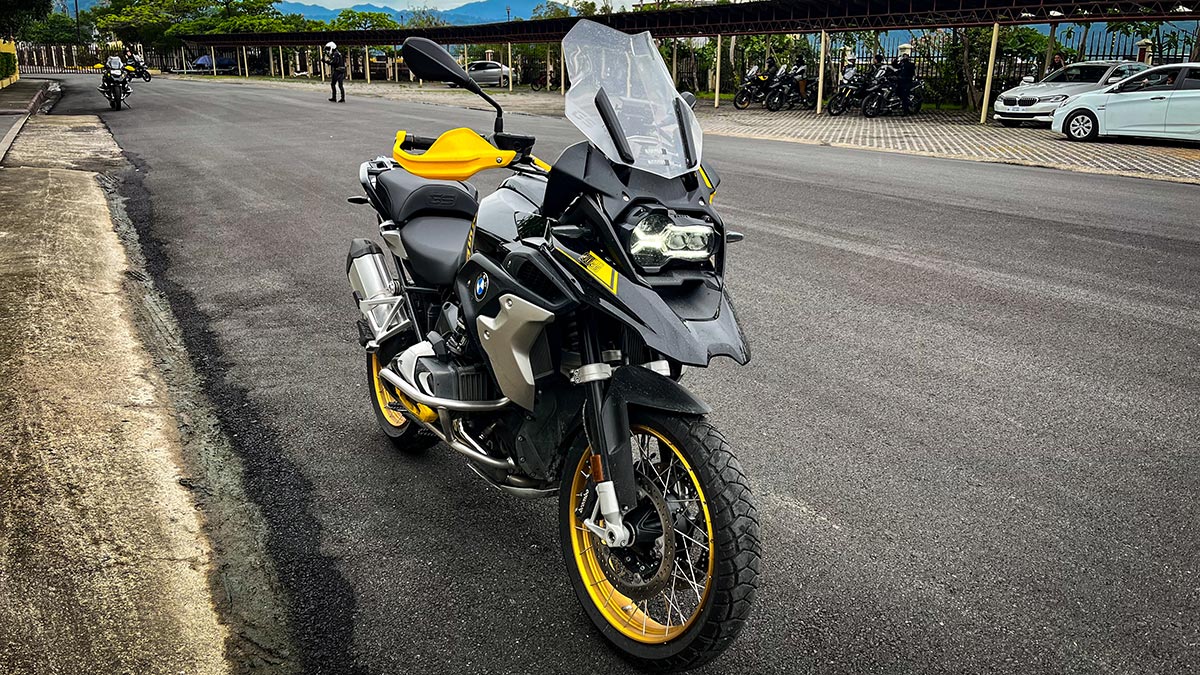 Top Gear Philippines is now on Quento! Click here to download the app and enjoy more articles and videos from Top Gear Philippines and your favorite websites.