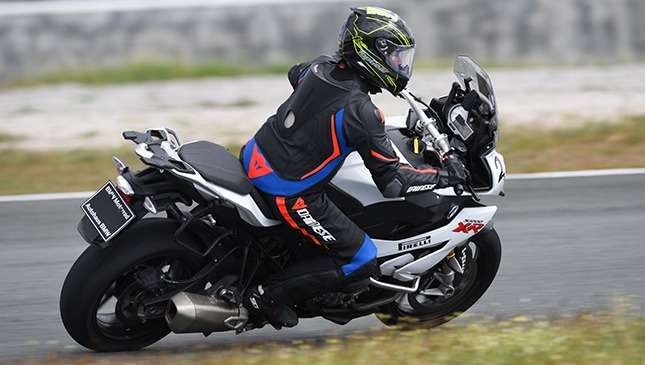 Learning never stops.
This adage applies to almost all aspects of our life, even to motorcycling. From motorbike beginners to experts, learning is a continuous process. Whether we're on the street, off-road or race track, there are bottomless styles and techniques to improve our riding skills.
This thinking prompted me to participate in the 2017 California Superbike School (CSS) taking the Level 4 course…for the second time.
ADVERTISEMENT - CONTINUE READING BELOW ↓
Yes, I'm a repeater of the CSS Level 4. The first time I took this highest training level from the CSS program was in 2016 on board a ballistic BMW S1000 RR. This year, I rode a tall and mighty BMW S1000 XR. This annual CSS program is a joint undertaking by BMW Motorrad Philippines, Euromonkeys and Tuason Racing School. Taking the remedial class did not diminish my enthusiasm for this elite motorcycle training program. Obviously, I wanted to learn more.
Please don't take me wrong. The CSS instructors led by Steve Brouggy are exemplary trainors. I've learned lots of riding techniques from them and I find most of them very useful even during my everyday riding. I take my hats off to them for their tips on high-speed cornering, because every time I execute it, it triggers orgasm. The art of cornering is the core of CSS learning.
But there are some things beyond the training modules and yet must not be ignored by the participants. Probably born out of excitement or pre-event anxieties, some issues are often overlooked by the riders. Because of these 'little things,' some participants experience difficulty during training. So they leave the program feeling less fulfilled, short-changed, and worse, regretful.
ADVERTISEMENT - CONTINUE READING BELOW ↓
Recommended Videos
Remember that Levels 1 to 4 require only one day of training each. And a good, serious preparation is crucial to its success. Having completed the four training levels, many riders are asking me if the CSS is worth considering. My answer is a resounding 'Yes!' But let me emphasize: Do your part.
Here are 10 things riders must consider before engaging in the CSS in the coming years.
1) Have ample riding experience.
Make sure you have a good amount of roads traveled on a motorcycle. CSS is not a basic-riding class, but an advance-level training. Participants are expected to know how to balance the bike, properly mount them, identify the ideal riding position, and be familiar with braking and other basic troubleshooting. If you're looking for basic training, forget about CSS and enroll in other riding schools instead.
2) Ride your own bike.
Although it's an option to rent or borrow a motorcycle, it would be better to ride your own. With this, you'll be able to focus more on the training modules, instead of having a divided attention on adjusting the features and behavior of a borrowed machine and learning new riding skills at the same time.
ADVERTISEMENT - CONTINUE READING BELOW ↓
3) Get enough rest.
You need lots of energy to complete the five track sessions for Level 1 to Level 4. Each track session lasts for some 20 minutes. It would do you good if you've had enough hours of sleep days before engaging in the CSS program.
4) Do gym workouts.
Engage in some physical conditioning exercises before the training. You need a strong body to endure hours of high-speed riding. You must have strong legs and powerful arms to control the motorbike at all times. This will also ensure you of good breathing rythm, which is important in racing.
5) Stay hydrated.
Riding is a strenuous activity. Couple that with the scorching heat, expect the training to be very taxing to the rider. Wearing those full racing leathers aggravate the situation, but you have no option but to don them for protection. CSS instructors are very strict with proper riding gear. Just always drink water.
ADVERTISEMENT - CONTINUE READING BELOW ↓
6) Familiarize yourself with the track.
Aside from mastering the riding characteristics of your motorbike, it would also be beneficial if you familiarize yourself with the track--straights, corners, pit lane entry and exit--before training day. Get a printout of the track layout or check it on the website. Familiarity with the circuit gives you more confidence in attacking the corners while executing the training exercises.
7) Wear proper riding gear.
A loosely-fit helmet can cause you trouble while training. While riding in high speeds, a strong wind drag may force a loose helmet to move down your face or swivel left and right, and affect your vision. Make sure you're comfortable not only with the fit of the helmet but also with your gloves, racing boots and leathers.
8) Double-check your bike.
Check the condition of the tires, brake system and depth of clutch lever before hitting the race track. A worn-out tire is a no-no in racing training because this might cause your bike to skid while cornering due to poor traction. Inspect the brake pads, too.
ADVERTISEMENT - CONTINUE READING BELOW ↓
9) Clear your mind.
Avoid distractions. Keep your cellphone away from you. Instead of horsing around with your batchmates, take time to analyze your previous runs. Concentration and focus are very important in motorbike racing training.
10) Have fun.
It's easier to learn things when you're having fun. Positive vibes help one's mind absorb things better. On the other hand, negative vibes trigger confusion. Ask nine-time MotoGP champ Valentino Rossi and he will tell you the same secret formula.
It is important for the rider to get rid of fear. Just listen to the instructor and trust them. Do the track exercises by heart and you'll be surprised on the big improvement on your riding skills. As you progress, you'll be amazed that you're chopping off more seconds from your lap time than you expected.
So what else do you do? Throttle pa more!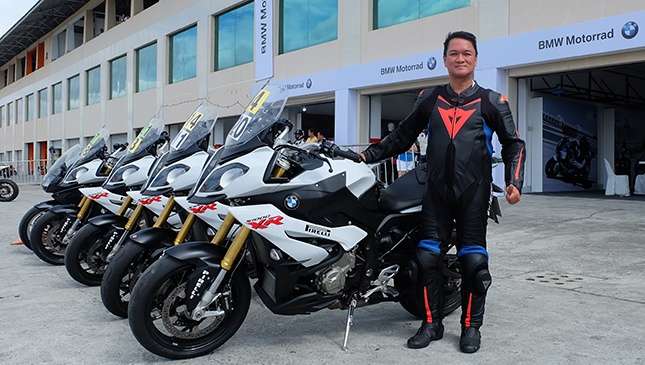 ADVERTISEMENT - CONTINUE READING BELOW ↓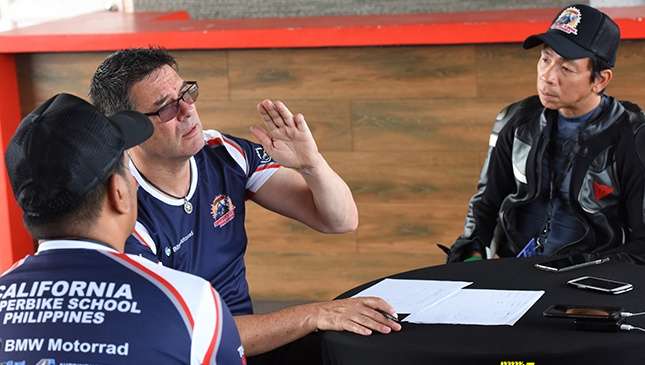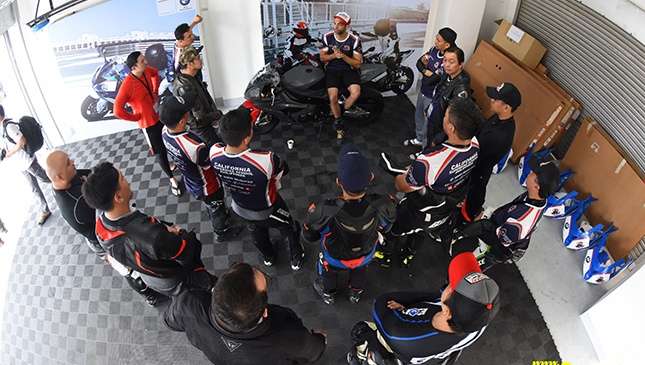 ADVERTISEMENT - CONTINUE READING BELOW ↓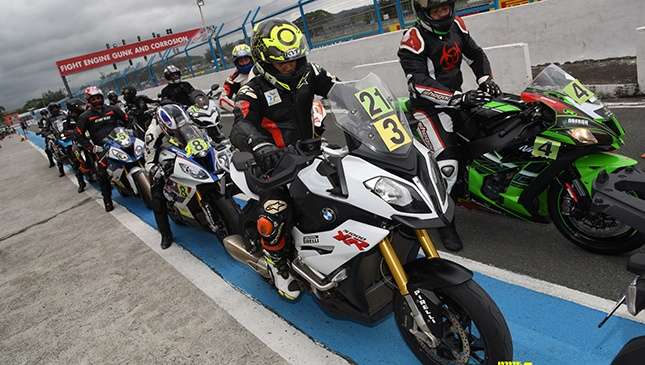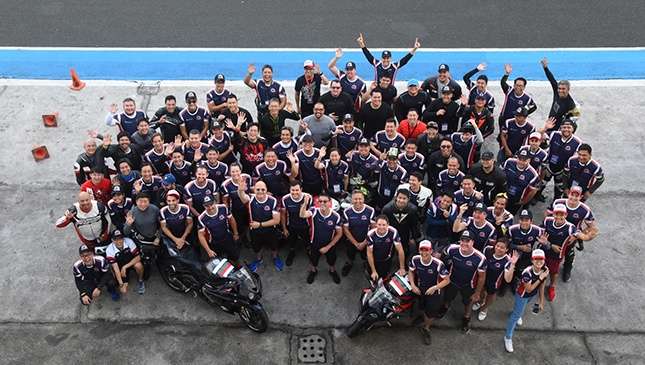 ADVERTISEMENT - CONTINUE READING BELOW ↓