Do you often go on weekend rides to scenic places outside of Metro Manila not only to enjoy the fresh air, but also to enjoy the local food? Here's good news for you: Recognizing the potential of moto-tourism to generate revenue for the government in these critical times, the Department of Tourism (DoT) is currently conducting video conferences with various sectors to map out a comprehensive tourism campaign.
Even before the pandemic, former senator JV Ejercito had been able to convince Secretary Bernadette Romulo Puyat of the DoT about the potentials of moto-tourism. "But when the pandemic struck, Secretary Berna called me saying we need to stimulate domestic tourism and she wanted riders to help," Ejercito told us. "She's prioritizing this program since there will be no foreign tourists coming [over the next few months or so]."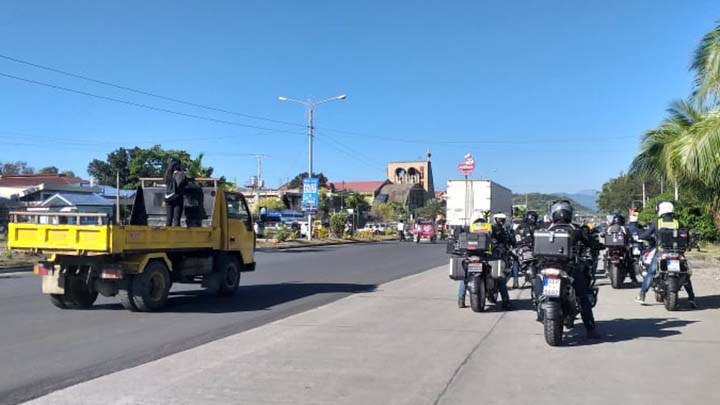 With Ejercito's help, Atty. Maria Antonette Velasco-Allones of the Tourism Board of the Philippines (DoT's marketing arm) initiated a series of video conferences with motorcycle clubs, journalists, government agencies, and other stakeholders to prepare a new campaign that will promote moto-tourism. The Land Transportation Office (LTO) has likewise been invited as a partner in this program, to promote road safety and discipline among motorcyclists.
What's more, Allones recognizes the fact that motorcycles are the ideal form of transport when it comes to promoting physical distancing. She's assuring everyone involved that health protocols will be a priority to avoid the spread of COVID-19. Her agency plans to ask hotels, restaurants, and other establishments frequented by traveling motorcycles to provide a simple travel kit containing hand sanitizers, face masks, and soaps, to name a few. These items will enable the riders to maintain good hygiene.
Another plan being considered by the agency is to promote biker-friendly hotels and restaurants that offer racks for helmets and jackets, comfortable waiting areas, and even exclusive parking areas for motorcycles. These establishments can also prepare a list of contact numbers for nearby fuel stations, hospitals, and local police stations.
And there's one more thing in the works: The DoT is planning to develop an app that will make it fun and safe for riders to travel even to more remote areas. The agency hopes that this will be ready by August this year, with the first phase of the moto-tourism campaign rolling out some three months later.
Would you be interested to travel around the country by motorbike once this plan is in motion?