The Honda NX650 Dominator has always been one of the quirkier-looking Honda bikes out there in my opinion. It has the front end of a Gold Wing—albeit a malnourished one—and the body and rear of a standard enduro. It just doesn't work for some of us.
Enter bike designer Gorm's custom Dominator. It's a beefed-up version of the standard NX650, and it's got the makings of a real, bona fide dirt bike.
Gorm has dropped the headlight cover, painted the exterior with a sleek black finish, and slapped on a more macho-looking RTECH Supermoto front fender and Excel 19- and 17-inch wheels shod in Continental TKC80 tires.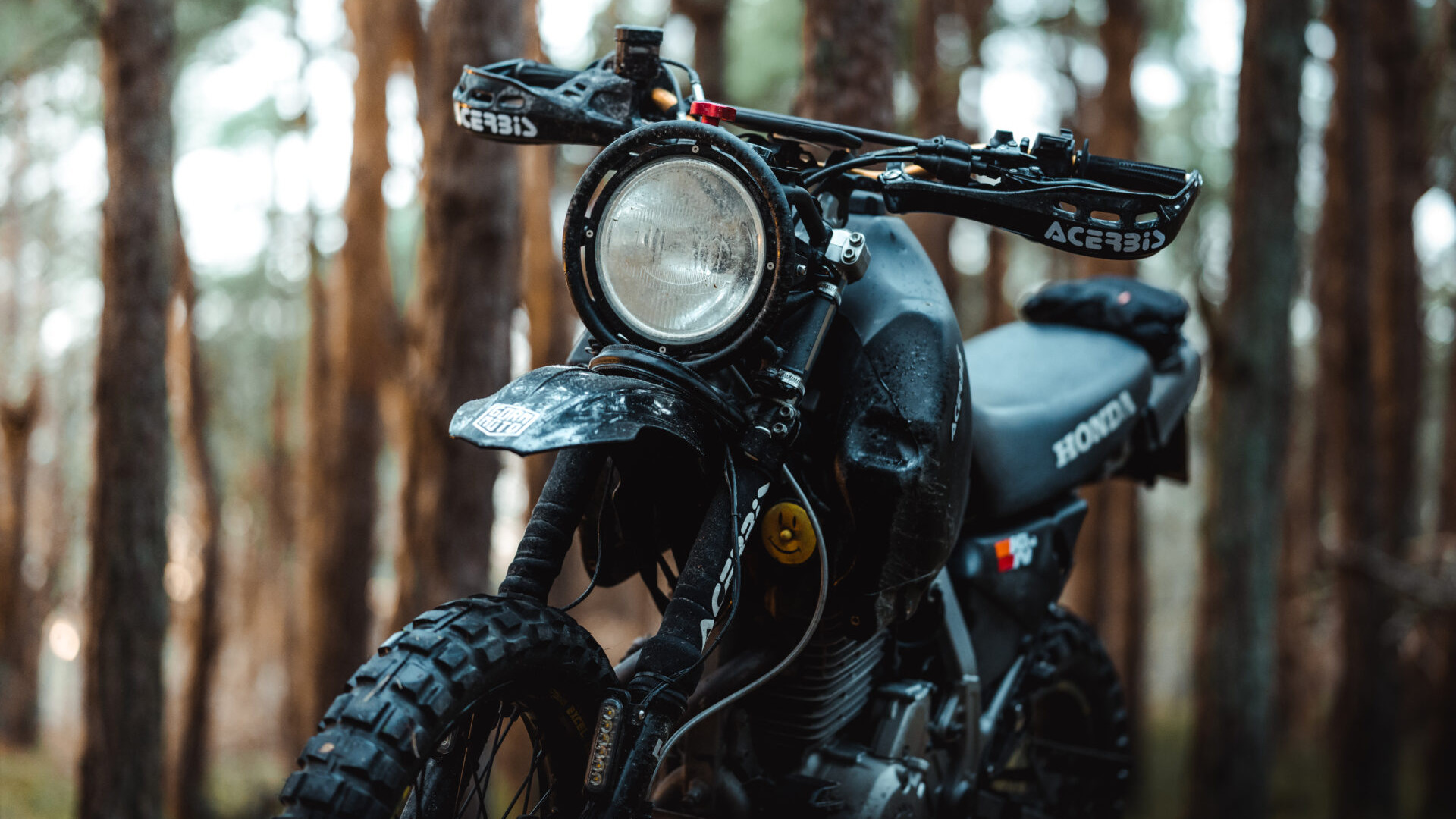 The list of custom parts goes on, because almost everything here has been tweaked. Some noteworthy parts include the Renthal handlebars, Brembo brake lever, Acerbis Rally Brush handguards, Odi Emig Racing Pro V2 grips, and some custom mounts for saddlebags.
ADVERTISEMENT - CONTINUE READING BELOW ↓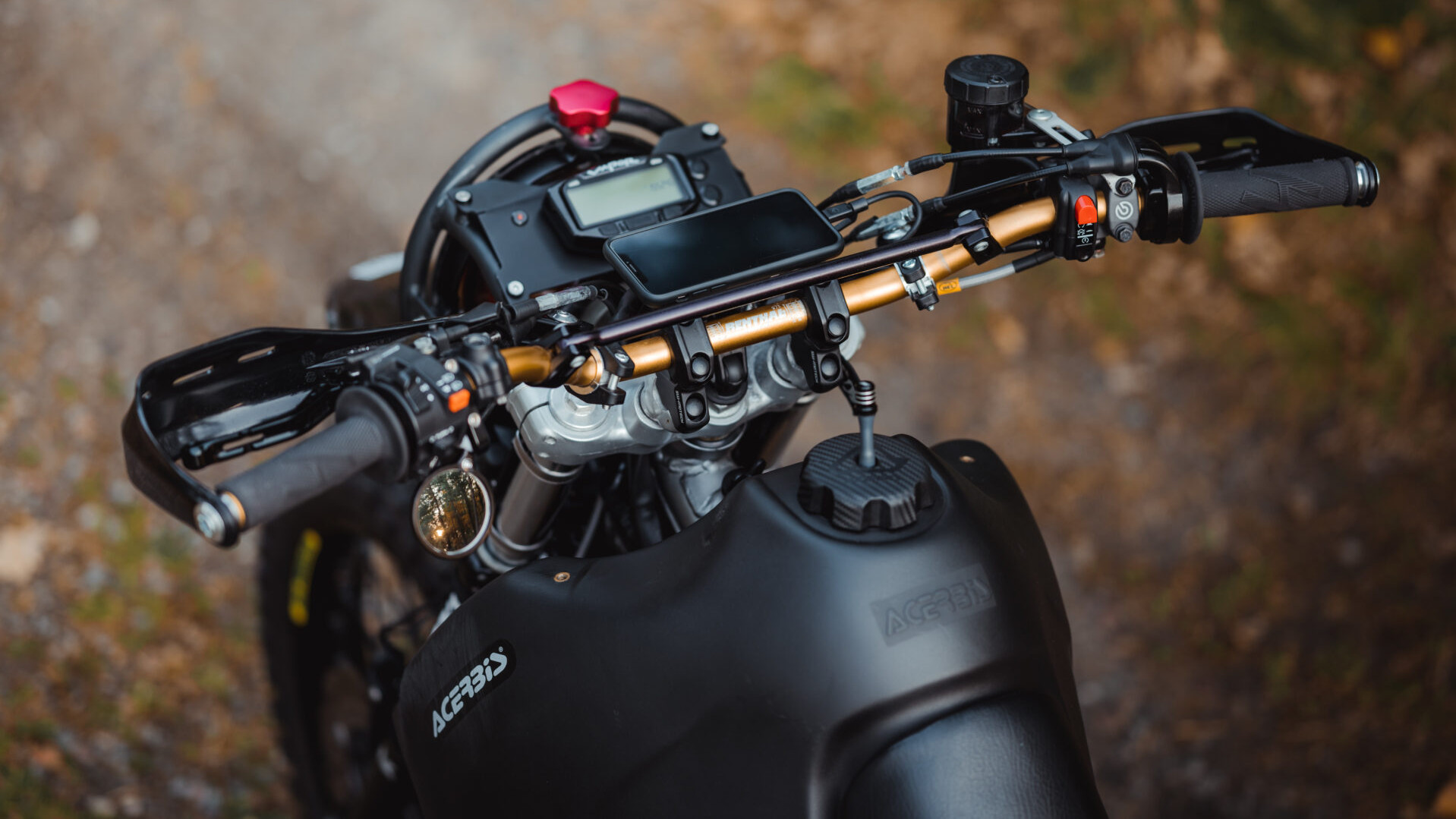 There's a ton of mechanical upgrades here, too. There's a new K&N air filter, a new aftermarket ECU, a new custom battery cover plate, and a new aftermarket chain guard.
The bike also packs a new Mikuni carburetor and a new full exhaust. The engine, however, was left untouched, so this is still powered by a 644cc single-cylinder four-stroke engine at its core.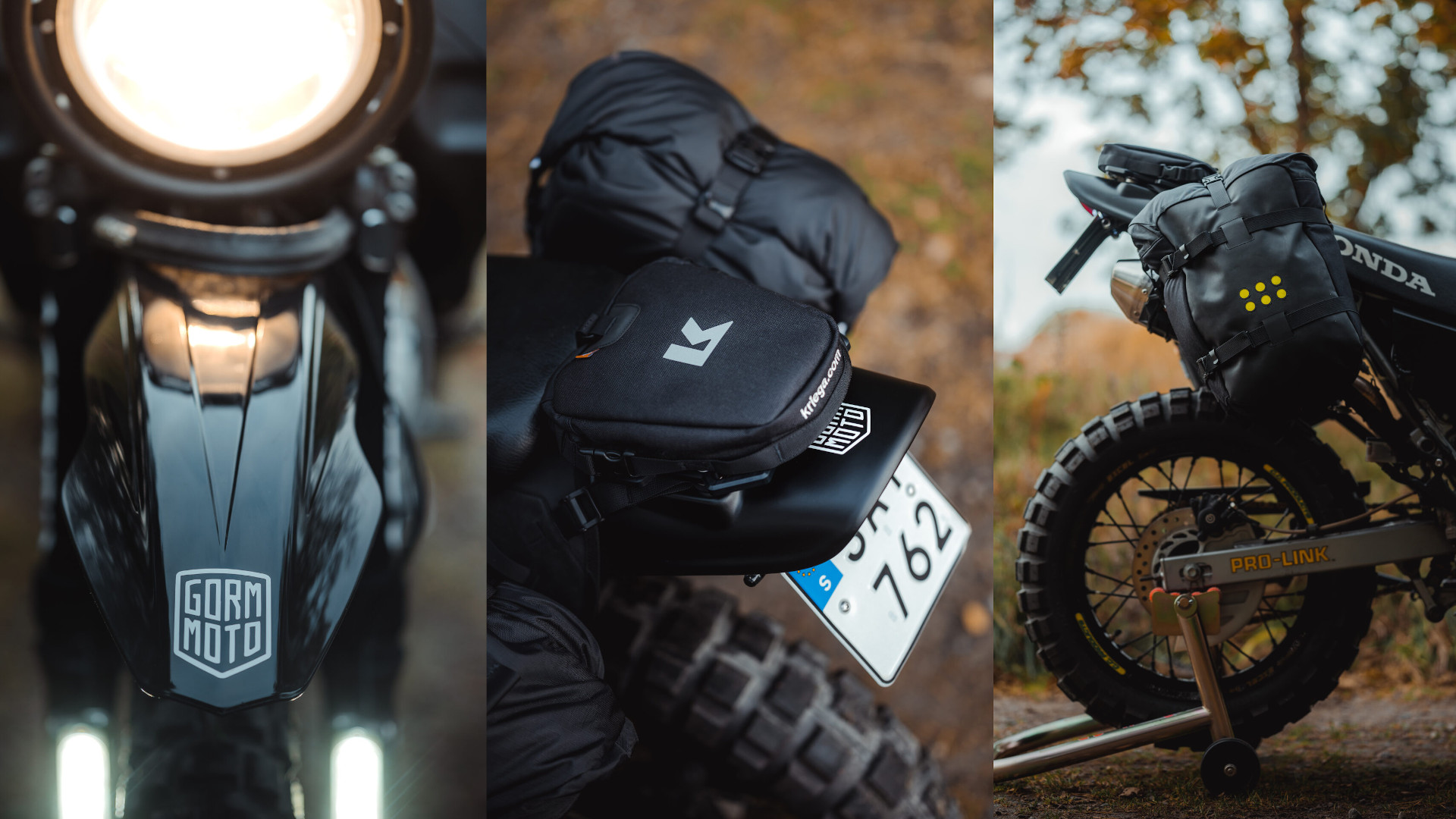 Gorm Taube, owner of Gorm Moto, shares that the Honda NX650 Dominator was originally bought as a commuter back in 2015 and was supposed to be kept bone-stock while he built his other projects. Things didn't go as planned, and he ended up modding this bike instead.
"This bike is the purest form of adventure bike there is: simple, tall and fairly light but still packs a punch! My main goal has been to make it look more modern and be highly functioning," Gorm says. "There are still more things planned, but this bike is all about that function, and I'm really trying my way to see what I like and what works for it.
"This bike is really meant to be ridden and abused, and the scratches and dents will tell the stories of this bike."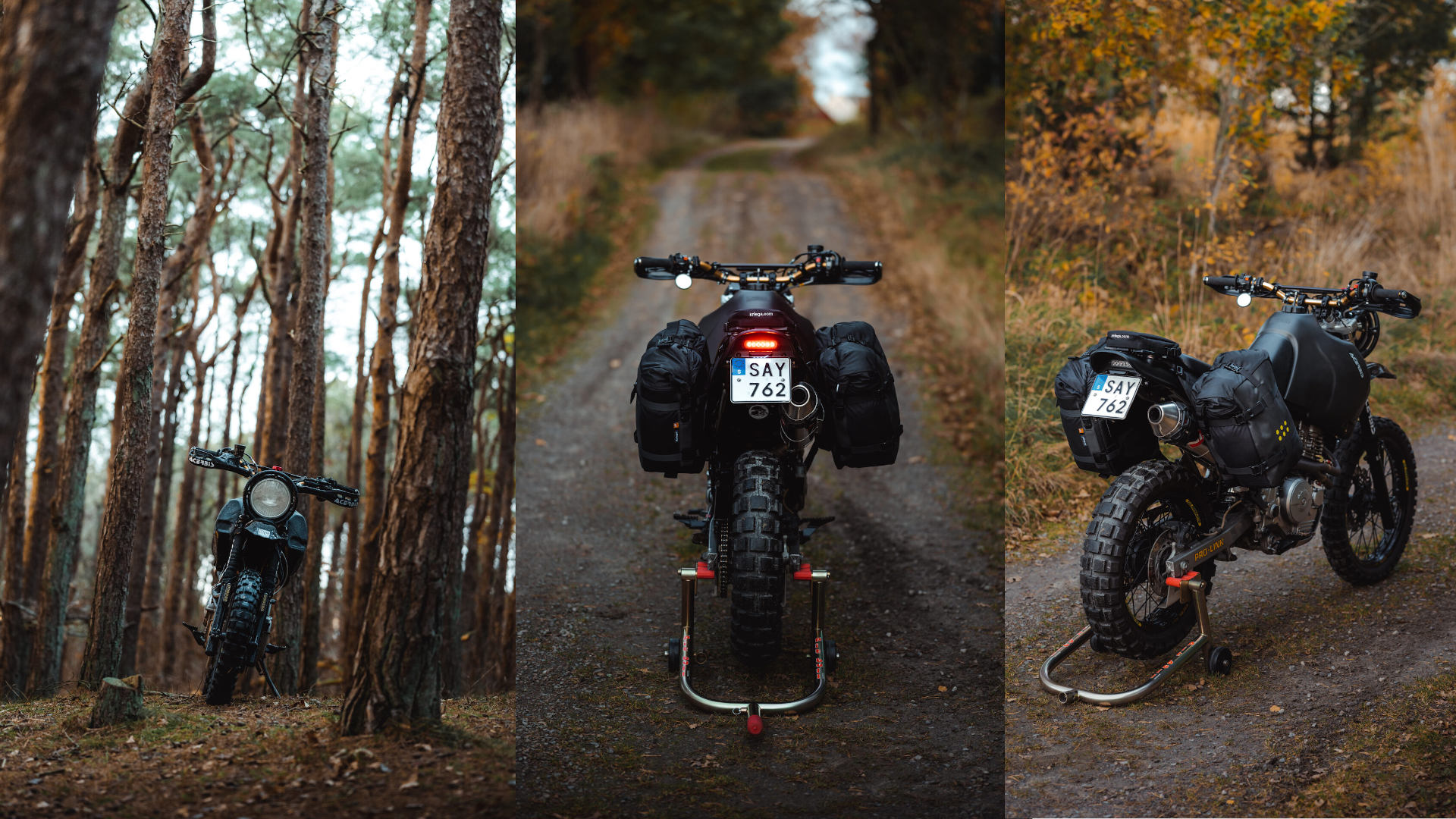 What's your take on this custom bike from Gorm? Do you like the bike's new look?
ADVERTISEMENT - CONTINUE READING BELOW ↓