Almost all the motorcycle companies we know today are on the bleeding edge of performance and technology, pushing the envelope of what's possible to be even just a millisecond faster, a millimeter better. But of course, as with all greats, everyone must start somewhere. Often, that 'somewhere' is nowhere near the finished product.
There are several factors that forced many companies to do other enterprising ventures before they ended up producing two-wheelers. Most notable of these were the devastating effects the past global wars and economic recessions.
Starting from zero, these motorcycle giants grew to what they are now as a result of their employees' hard work, innovation, and passion for perfection. But can you blame us if we think that destiny had also something to do with success?
Here's five motorcycle manufacturers with origins miles away from their current motoring glory.
Continue reading below ↓
Recommended Videos
1) Royal Enfield
English-turned-Indian motorcycle brand Royal Enfield is characterized by its classy, retro, history-filled bikes. Even the name sounds quite posh.
But Royal Enfield wasn't born as member of the royalty right away. A producer of bicycle parts, the Enfield Cycle Company Limited, founded by Albert Eadie and R.W. Smith, decided to add the word "Royal" after winning a contract to manufacture precision rifle parts for the British government's Royal Small Arms factory.
The company's gun-making heritage is reflected in their motto: "Made like a gun", as well as in their Bullet line of motorcycles, which happens to be the longest-lived motorcycle design still in production.
Royal Enfield also bears the distinction of being the oldest motorcycle brand still around today.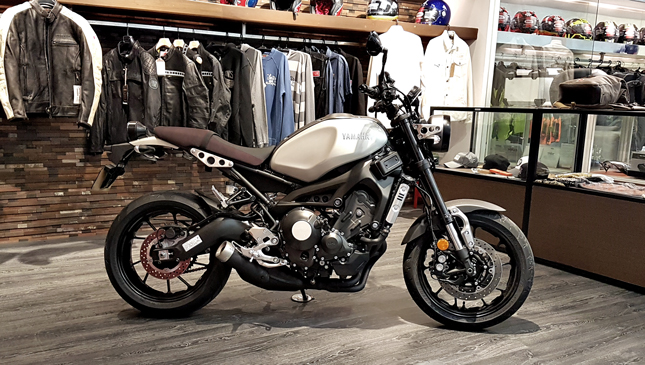 2) Yamaha
When Torakusu Yamaha started the Yamaha company in 1887, he first built a reed organ and eventually became the pioneer of musical instruments in Japan. Ten years later, he founded Nippon Gaki Co., Ltd., which would later become Yamaha Corporation. With continued success in the music industry, things were going swimmingly for Yamaha.
One day some machinery were sitting idle at one of the factories, which fourth-generation president Genichi Kawakami decided to make use of. Genichi set out to find the company's next area of business.
He did research in and out of Japan and decided to focus on motorcycles as their next venture. Despite being a bit late to the motorcycle market, Yamaha wished to do their best anyway, working with the motto "If you are going to make it, make it the very best there is."
Yamaha eventually produced its first motorcycle, a 125cc single-cylinder two-stroke machine named the YA-1 which won race after race following its release. And and soon enough, Yamaha was on a roll.
These days, Yamaha's a big player in both the music and motorcycle industry, with the very name associated with quality.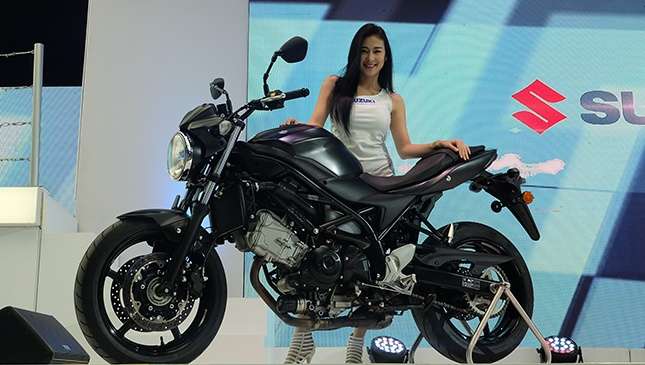 3) Suzuki
The roots of Suzuki motorcycle company can be traced back to 1909 in the small town of Hamamatsu along the coast of Japan. The company's founder Michio Suzuki opened up Suzuki Loom Works which manufactured and supplied weaving looms to textile factories in the surrounding areas.
Japan's huge fabric industry only helped to fan the fires of Suzuki's success. When World War II began to become a big concern, the government looked to Suzuki to start manufacturing for the war effort thanks to their experience in industrial matters, as well as the fact that their factories weren't in prime bombing locations.
Suzuki entered the post-war motor vehicle game with its first motorized bicycle, the Power Free. Known for its ease of maintenance, the two-stroke 36cc "motorbike" might be a far cry from the GSX-R of present times, but it was the crucial first step toward the motoring giant that Suzuki is today.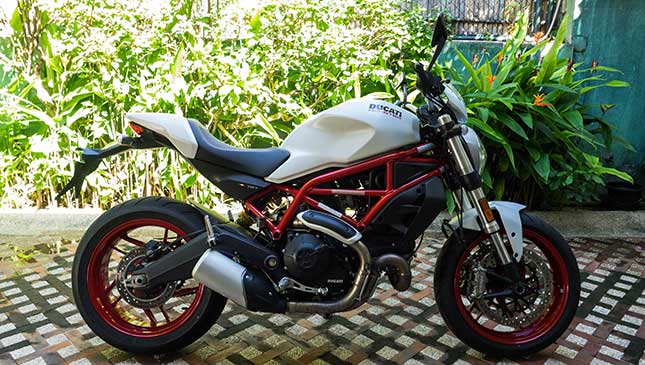 4) Ducati
Ducati wasn't always the manufacturer of drool-worthy motorcycles we now adore. In fact, its very first product was actually the Manens Condenser, a radio component.
Founded in 1926 as Società Radio Brevetti Ducati, the company wowed the industrial world with their successful range of vacuum tubes, capacitors, and other radio components.
Its success grew, and in 1935, its factory in Borgo Panigale was erected to pull Bologna into the future. After air raids ravaged the factory in WW2, Ducati rose from the ashes and released the Cucciolo, a four-stroke 48cc motor that clipped onto a bicycle.
The Cucciolo's success grew until Ducati started producing full mopeds built around the little engines. Thanks to the success of the Cucciolo and its descendants, Ducati was able to build motoring momentum. Presently, Ducati's renowned the world over for their exotic motorcycles that ooze with style, character, and performance.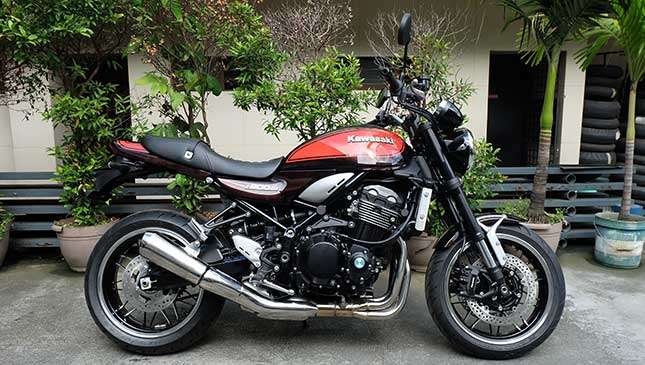 5) Kawasaki
Motorcycles are a tiny fraction of gargantuan conglomerate Kawasaki Heavy Industries' products, which started all the way back in 1878 with Shozo Kawasaki as founder of Kawasaki Shipyard. He pioneered the world of shipbuilding, achieving feats such as building the first Japanese submarine.
Soon, Kawasaki found itself expanding outside of marine efforts, building locomotives and aircraft as well. Kawasaki created separate divisions for its different endeavors and transitioned into Kawasaki Heavy Industries.
When World War II broke out, Kawasaki produced planes like the Type 3-1 Hien fighter plane for the air force.
In post-war Japan, Kawasaki continued to thrive, introducing the first Japanese industrial robot to the market. In 1960 Kawasaki took over the ailing Meguro motorcycle company and entered the motorcycle game.
Almost a decade and several bikes later, Kawasaki came up with the H1, a 500cc three-cylinder two-stroke monstrosity that ended up being called 'too fast.' This momentous feat put Japan on the big bike manufacturing map.
Kawasaki's reputation for performance only grew after that, and it became one of the 'Big Four' Japanese manufacturers with its legendary 'Ninja' line of motorcycles, the latter becoming a household name in motorcycle communities worldwide.
From hard times and economic constraints, these motorcycle brands persevered and adapted.