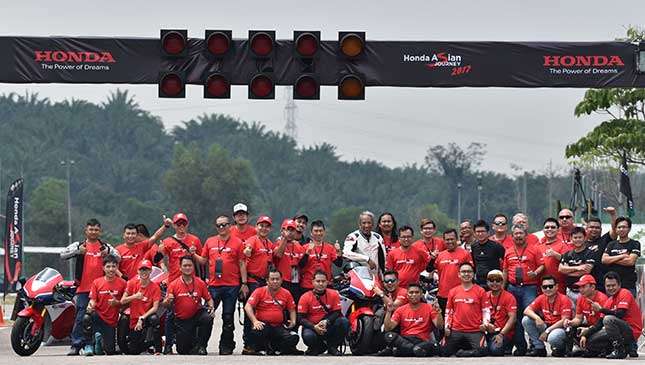 Selamat!
If you're a Filipino hearing this Malaysian word for the first time, you'd probably think you already pulled something nice and you deserve some gratitude.
Not quite true. 'Selamat' is actually a traditional Malaysian greeting that sounds almost identical to our salamat (thank you).
There are actually countless Malaysian words that are Filipino-sounding but have different meaning. For people from this diverse region, such words may be a bit confusing at first.
We're pointing this out because communication among riders in group rides is very important. It's primordial that you understand each other for purposes of safety and enjoyment.
But the language barrier was never an issue during the Honda Asian Journey (HAJ) 2017. And this was mostly because of the warmth and patience of our Malaysian hosts and our new friends from the neighboring regions.
Honda's theme of One Heart, One Dream quickly turned into a reality.
ADVERTISEMENT - CONTINUE READING BELOW ↓
Now on its second year, the HAJ was joined by at least 60 motorcycle dealers, associates and journalists from Asian countries - Malaysia, Indonesia, Vietnam, Philippines, and India.
It's the first time Pinoy delegates participated in the HAJ because it's an event designed to highlight Honda's big bike line-up, something we don't have at the moment. Our market will only get big bikes this December 9 when Honda Philippines, under its president Daiki Mihara, will begin bringing them in.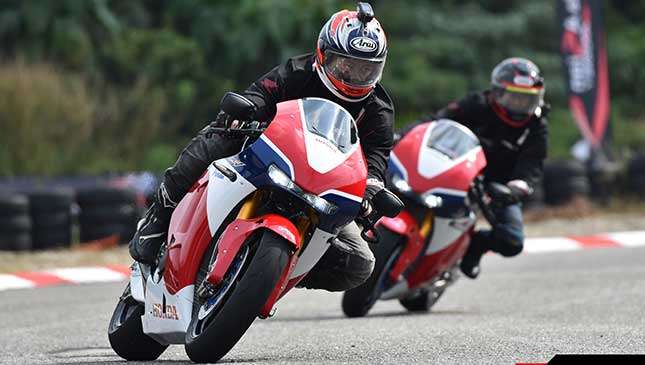 Day One: The group traveled by bus from the Le Meridien Hotel in Putrajaya to Malacca City for a test ride of some exciting Honda big bikes on a race track.
Before the track attack, each rider was subjected to a skill level test by Singaporean and Malaysian instructors that involved braking, slalom, figure 8s, and riding (very) slow in a straight line. No one dropped a bike, and so we all qualified for the next activity—a test ride of the Honda RC213V-S, a street version of the Honda MotoGP race bike.
Since we were riding on a kart track, I was able to shift with the RC213V-S only up to third gear. This shut the door for my bragging rights.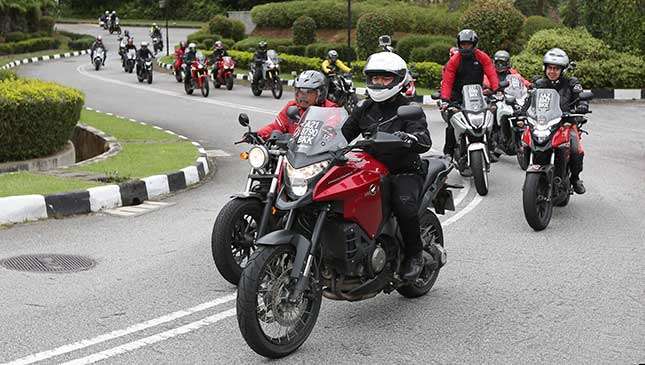 Day Two: After we were each assigned a Honda big bike in the morning, we took off from the Equatorial Hotel in Malacca City and headed toward the famous Genting Highlands Resort in Pahang, which is Malaysia's gambling capital.
Riding the Honda VFR1200X DCT to Pahang was already like winning big time from a round of baccarat. It was one of the 'hot bikes' during the tour, and everyone one wanted to have a first crack of this awesome adventure machine.
From Malacca's flawless tollways to Genting's challenging twisties, the group moved in a double file formation, enjoying every second of the tour ride. Every time we refueled, we also exchanged bikes.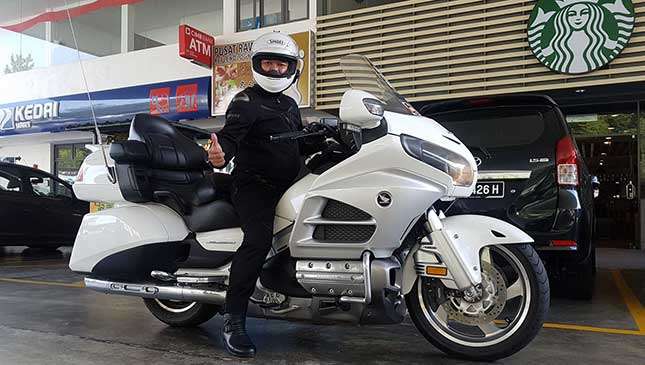 ADVERTISEMENT - CONTINUE READING BELOW ↓
Day Three: From Genting Highlands, we rode more than 200km to the Sepang International Circuit to witness the qualifying round of the MotoGP.
This time, Lady Luck was again at my side as I started the day with the key of a Honda Goldwing GL 1800—and the accompanying bike! With its audio system at full volume, I savored riding this super touring bike on Malaysia's flawless highways. Riding the Goldwing was just like flying in a giant Boeing 747-8 commercial plane with all its luxury amenities. Smooth as silk!
Traffic leading to Sepang became heavy and riding the Honda bikes on the designated motorcycle lane was a big relief the participants.
In the evening another exciting event unfolded. The HAJ participants were met by Honda Repsol Team riders Marc Marquez and Dani Pedrosa for a quick autograph and photo session. We all looked forward to a great race day, as Pedrosa took the first position on the grid during the qualifying while Marquez settled for seventh.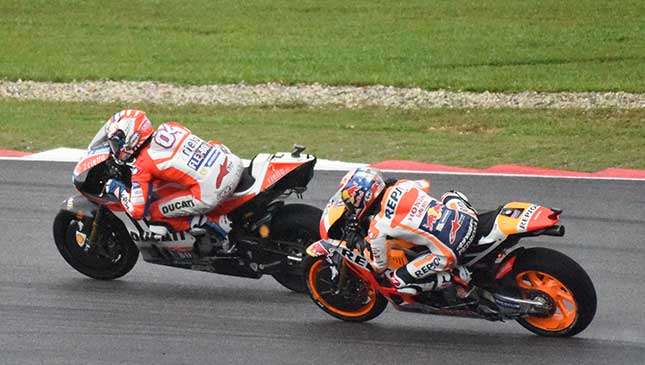 Day Four: We left Impiana Hotel in Kuala Lumpur at around 8am and met with local rider groups from a nearby hotel. As one big group, we rode back to the Sepang International Circuit to watch Marquez and Pedrosa in action at the Malaysian Motorcycle GP.
However, a few minutes before the race started at 3pm, rain poured on the track. This turned the tide for the top riders.
From pole position, the race ended with Pedrosa on fifth place while Marquez settled on fourth. What can be more anti-climactic than a no-podium finish for the Honda team?
There's still a ray of hope. Marquez maintains the lead on the championship points by 21 points over Ducati's Andrea Dovizioso with only one race to go at the former's home track in Valencia, Spain, on November 12.
Aside from the MotoGP experience, riding 570km with our Asian neighbors in Peninsular Malaysia on stylish Honda big bike units was the best.
HAJ rocks! And when we said "thank you" to our Malaysian hosts, they replied: "Sama-sama! (You're welcome!)"
Do we sense another invitation to next year's Honda Asian Journey?