If you fancy Tesla's controversial Cybertruck design, then there's a good chance you'll also be drawn to this: a Blade Runner-style one-off custom motorcycle called the Kenzo.
The Kenzo—named after the first Asian competitor at the 1930 Isle of Man TT Kenzo Tada—is a 1977 Honda Gold Wing GL1000 customized by Death Machines of London (DMOL). The bike features a design inspired by the 'overlapping armor' of ancient Japanese samurai. It does look apt for a movie with a futuristic setting, don't you think?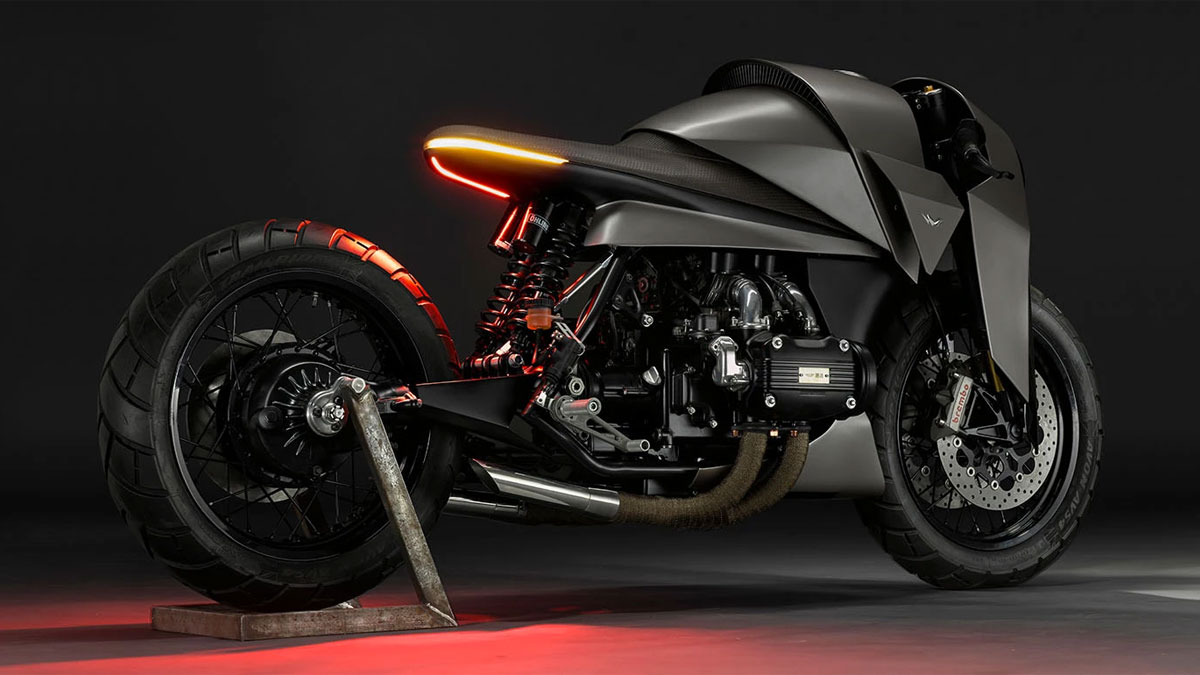 If you look closer, you'll notice how the makers of this custom bike have paid quite the attention to detail. For starters, the handlebars have been finished in the traditional Tsukamaki sword-wrapping technique. Across the body—which sports custom Titanium Samurai paintwork—you'll see a number of precision-machined aluminum badges. The seat is stitched with embossed leather that resembles the layered clothing that samurai wore under their armor. The headlight, the signal lamps, and the taillights, meanwhile, are all DMOL custom parts.
Continue reading below ↓
Recommended Videos
All of these do make for a beautiful bike, and it's hard to argue otherwise. For us, though, the real highlight of the design is the handcrafted speedometer mounted atop the tank. Inside the glass case is a smooth, illuminated dragon cast from an 18th-century Japanese jewel box complemented by a precision-etched nickel lattice and a custom-built, handmade pointer that goes around the floating number board.
Surprisingly, the guys from DMOL retained the 1,000cc flat-four engine from Honda. All they did was clean it up and tune the carburetors to complement the DMOL Slash Cut mufflers.
The price? Well, the Kenzo has a price tag that's just as heavy as the bike looks: a whopping $75,000 (around P3.8 million), to be exact. What do you think? Design-wise, would you take this or the Tesla Cybertruck?