Are you in a mad rush to get a motorcycle, but you don't have the funds for a brand-new bike and buying secondhand is your only choice? Here's a good option: You can try your luck at a motorcycle auction.
Many Filipinos are still not keen on getting preowned cars and bikes from auction houses, but they might be missing out. As an example, HMR Auction Services holds monthly auctions for used two- and four-wheelers, and although the majority of these vehicles have been repossessed by banks, many of them are in pretty good condition.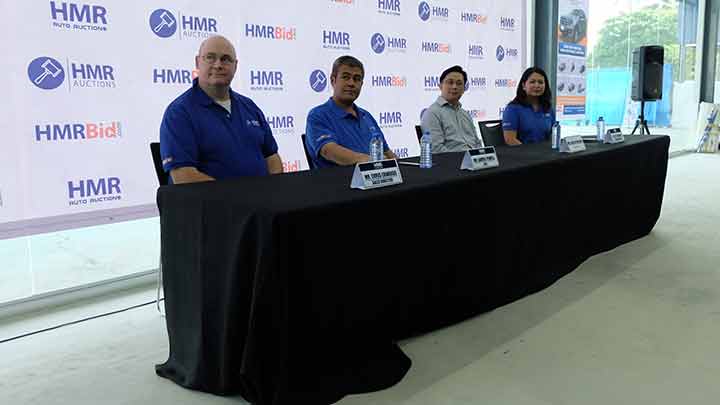 On December 7, 2019, the company will celebrate its third year of solid, unhampered operations with more than 4,000 vehicles sold. On that day, it will let go of more than 200 cars and around 80 motorcycles from various brands.
Another reason for a big celebration is the launch of HMR's new auction facility located at the ACSIE Compound on Main Avenue, Km 16 West Service Road, Bicutan, Parañaque City. This is just a stone's throw away from the company's old building in Sucat. The new 1,000sqm facility boasts an air-conditioned area for bidders, and a bigger open area for the vehicles for auction.
ADVERTISEMENT - CONTINUE READING BELOW ↓
We've covered HMR's bidding proceedings before, we can say that the number of motorcycles keeps growing every year. If lady luck is on your side, you might be able to bring home a scooter for only P15,000. And sorry, guys—no big bikes for auction this time.
Samuel Powell, CEO of HMR Auction Services, gave 12 tips for prospective motorcycle buyers who want to join the auction. Check them out below:
HMR Auction Services holds an open house one week before the auction proper to allow prospective buyers to check out the available units and narrow down their choices.
Some of the vehicles are still covered by the manufacturers' warranty, which is carried over to the new owner if it remains valid upon the finalization of the purchase.
HMR's partner banks are in charge of ensuring that units for auction are not included on the list of stolen vehicles provided by the Philippine National Police.
In-house financing is only good for vehicles not exceeding four years old.
Prospective buyers are allowed to start a motorcycle's engine and to sit on the bike to get a feel for the seat height.
That said, motorcycles may not be ridden in the open area. Prospective buyers can only watch and observe as the units are driven by the staff to the auction lane. They can also go outside while the vehicle is on queue to listen to its engine.
Prospective buyers are allowed to open a unit's storage compartment to check its storage capacity.
Photos of motorcycles for auction may be taken to show to the wife for approval.
Upon successfully bidding for a unit, buyers are given only three working days to come up with the payment.
Prospective buyers are required to come up with P20,000 cash bond. In case they aren't able to buy any unit from the auction, the money will be returned to them in full.
Shifting of motorbikes—even of the same color, year model, and variant—is not allowed after the unit has been paid for by the new owner. Be careful when choosing what you'll bid for.
Buyers are allowed to bring mechanics to check units, but only visual assessment is allowed. Units may be checked during the pre-auction period from November 30 to December 6, 2019.
ADVERTISEMENT - CONTINUE READING BELOW ↓
Recommended Videos
Interested? See you on auction day!