Does the name Michael Bucu ring a bell? Well, the cohost of Jay Taruc's podcast RidePH happens to own the motorcycle accessories and repair shop Michaelmotoworkz, located in Caloocan City.
Caloocan is a major hub of motorcycle stores. But naturally, the COVID-19 pandemic has slowed down business in the area. Bucu, however, thinks he may have found a gold mine in the form of improvised brackets for motorcycle front number decals. This comes after the publication of the implementing rules and regulations for Republic Act No. 11235, known as the Motorcycle Crime Prevention Act. This controversial 'doble plaka' law requires all registered motorcycles in the country to have number decals on their front ends.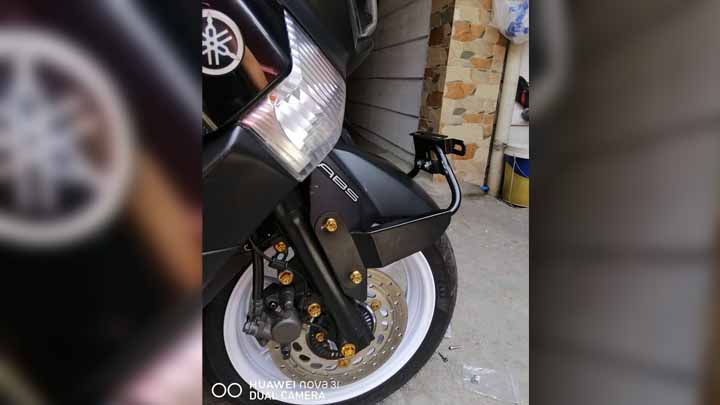 ADVERTISEMENT - CONTINUE READING BELOW ↓
"Nakita ko na yang bracket sa isang supplier dati pa, matagal na walang bumibili. Kasi nga wala pang kasiguruhan kung matutuloy ang 'doble plaka' law," says Bucu. "Pero nung inilabas na ang IRR, biglang nagsibilihan ang maraming rider."
As of yesterday, Bucu has 21 brackets left from the first batch of 71 pieces he had purchased from a supplier. Each bracket sells for P600, and is a perfect fit for Yamaha's two top-selling scooters, the NMax and the Aerox.
But what's the logic behind buying a bracket when the Land Transportation Office (LTO) will be issuing a sticker-type front number decal measuring 135mm by 85mm? Bucu's customers believe it's safer to affix the decal onto a small plate that will then be bolted to the bracket. The rider must also make sure the alphanumeric characters on that sticker are visible from a distance of up to 15 meters.
ADVERTISEMENT - CONTINUE READING BELOW ↓
Recommended Videos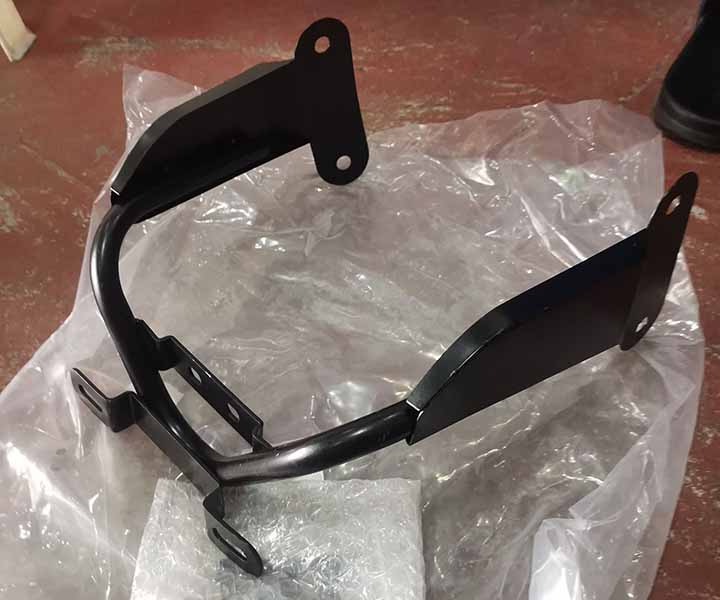 "Kasi kung mabasag yung front windscreen mo, madadamay yung sticker," Bucu explains. Also, not all front fenders of motorbikes can accommodate the number sticker because the design layout varies from one model to another. RA 11235 imposes penalties ranging from P20,000 to P100,000, plus a jail term, to motorcycle owners who fail to comply with the proper use of number plates, or who tamper with these number plates with or without the intention of using the vehicle to commit a crime.
ADVERTISEMENT - CONTINUE READING BELOW ↓
A practicing lawyer has told us that normally, a new law can be implemented a month after its IRR is signed by the agency tasked to formulate it. We find that the Land Transportation Office, however, is unusually quiet about RA 11235. 
As the saying goes, "Ignorance of the law excuses no one." Riders, it would be wise to be prepared for the law's looming implementation.