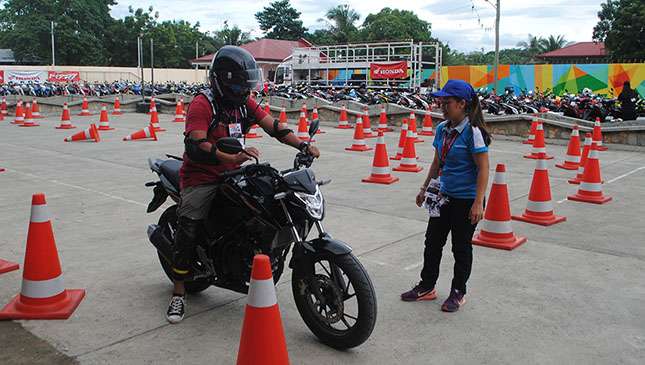 So you've made up your mind and you want to buy a motorcycle. Do you have any particular brand and model in mind? Do you know where to find the showrooms? Do you already have the proper riding skills?
When you're at a motorcycle dealership, you'll probably realize that there are more questions that will bother you than you expected. To avoid confusion and regret, the best approach is always to test them before making a decision. Try them out, even if you're allowed just a few meters of riding distance. Because of the stiff competition, many motorcycle dealerships are now offering test ride opportunities for potential buyers.
ADVERTISEMENT - CONTINUE READING BELOW ↓
So don't be shy. The more the inquiries, the happier the motorcycle dealership will be. Here are some tips for you to enjoy and learn from these test ride opportunities:
1) Always bring your driver's license. Although not all motorcycle dealerships demand a driver's license before they allow a test ride, it adds to the buyer's credibility in relating and transacting to the staff and marshalls. Organizers normally provide the safety equipment like helmet and elbow and knee pads.
2) Be ready to sign a waiver. Majority of the dealerships require customers to sign a waiver to protect them from any liability, in the event of an injury that resulted from an accident. Big bike companies are more strict with waivers. If you're not comfortable in signing waivers, watch a movie instead.
3) Be honest with your riding skill level. There's nothing wrong in declaring you're a beginner. The test ride staff will assist you accordingly while you take the motorcycle around the venue. This is for your own safety.
ADVERTISEMENT - CONTINUE READING BELOW ↓
Recommended Videos
4) Always check the bike's features. Be familiar with the seat height, handlebar position, suspension play, position of the foot pegs, and depth of the clutch and brake levers before firing up the engine. It's like being familiar with a thoroughbred before you ride it outside the ranch premises.
5) Be alert for some freebies. To make the test ride event more attractive to potential buyers, motorcycle dealers now come up with different gimmicks—from free candies to free T-shirts. Some even offer free meals and drinks.
6) Don't be afraid to ask. If you can't make the keyless entry ignition system work or set the gear in 'neutral,' feel free to ask the staff to assist you. This will save you from the embarrassment of damaging the bike or getting hurt from an incident.
7) Don't leave the place without a brochure. Even after you've tested the bike, it will be a big help if you obtain the complete technical specifications of the model from the dealership instead of relying on the Internet. Remember that the specs of a unit may vary from the region where it is sold.
ADVERTISEMENT - CONTINUE READING BELOW ↓
8) Enjoy the free entertainment. Live bands, children's games, raffles, etc. These are now common activities being prepared by dealers to attract more buyers. These are also the reasons why most of the motorcycle test rides are done on weekends, when people are free from hectic schedules and have time to look around for their dream vehicles.
9) Keep on riding. There's no limit on how many times you can test ride a unit. The more you ride it, the more you become familiar with its features. And besides, gasoline is free.
10) Visit them all. Don't just visit one motorcycle dealership and resort to imagining what's in store in other showrooms. The more choices, the better. Always be a smart buyer. Don't rely only on sweet advertisements or distorted feedback from riders.
So remember, check your dream motorcycle yourself and spare yourself from future regret and accidents!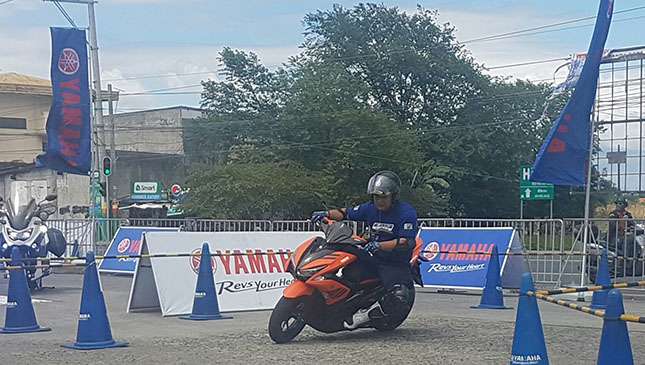 ADVERTISEMENT - CONTINUE READING BELOW ↓