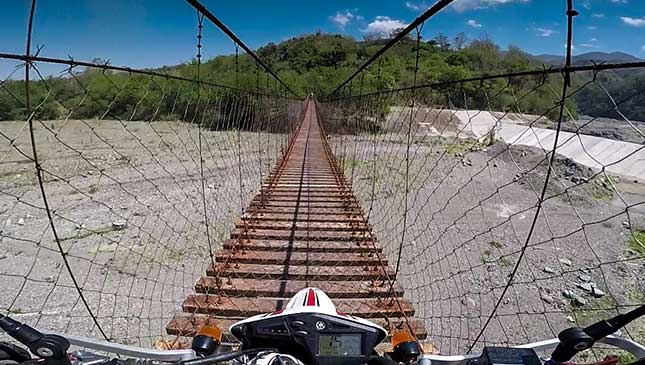 It's been said countless times, but we never get tired saying it: The Philippines is an amazing country.
With 7,107 islands to explore and biodiversity to die for, it comes as no surprise that land travel has become so popular over the years. Being on four wheels limits you, however, because aside from major highways and thoroughfares, most of our 'roads' are yet to be paved.
ADVERTISEMENT - CONTINUE READING BELOW ↓
More than that, there are places and single tracks so narrow and isolated that even the most capable of 4x4 vehicles can't make it through.
It is for that reason that we believe dual sport and enduro bikes are the transports of choice for our countryside. Not only can these bikes make it up trails more fit for goats than vehicles, but they can also be used to pound highway miles into submission.
There is this somewhat logical progression to outdoor activities: Hiking evolves into trail running, which then turns into mountain biking, and finally, enduro riding. Enduro involves taking motorcycles deep into the wilds, roughing it up through creeks and up steep ascents to explore the beauty of nature through these iron horses.
The difficulty arises in finding said trails, as most of the time, the hunt involves private messages on forums and quirky directions offered by locals. Add to this the logistics of equipment and navigation and there just hasn't been a convenient and hassle-free way of exploring our vast countryside.
That is, until the Trip Shop in Nueva Ecija invited us to join the event dubbed as 'Enduro Day.'
The Trip Shop is a motorcycle shop run by Caloy Calica, located in Guimba, Nueva Ecija. He invited Moto Sapiens to experience their enduro package. Participants shell out P6,000 pesos for a full enduro experience (inclusive of two days of riding through trails and single track). This comes with food, accommodation, guides, as well as the use of a dual sport bike. Eager to check it out, we hightailed it to Guimba to see what's what.
The Bike Shop assigned a modified Yamaha Serow to me. This motorcycle is a 250cc dual sport designed exactly for roads like these. It is particularly well-suited for inexperienced off-road riders thanks to its light weight, torquey engine and low seat height.
The bike was fitted by the shop with grippy knobby tires and a lower gear ratio, allowing the bike to pull itself up on inclines with the force of a tractor.
ADVERTISEMENT - CONTINUE READING BELOW ↓
The ride started out easy enough with around 30km of loose gravel fire roads taken at a comfortably high speed. Fast sweeping corners and long straights were flanked by a government irrigation project on our right, and amazing views of the mountains that we were making a beeline for on our left.
When we reached a dam and saw a long, narrow hanging bridge suspended around 30 feet above the riverbed, we knew the trail proper had started. Upon crossing the bridge (which swayed the whole time in the wind), we descended the steep slopes of the dam and entered the dry riverbed. From there, the trail turned into a single-track blast through the canopy and winding up and down the mountains.
The views were extremely picturesque and called for lots of photo opportunities. Were it not for the technicalities of the trails, we would've kept taking the time to bask in the environment. The technical nature of the course came from numerous river crossings and steep hill climbs that pushed both bikes and riders to the limit.
ADVERTISEMENT - CONTINUE READING BELOW ↓
Of course, the scorching summer heat was our biggest nemesis throughout the day.
Just when we thought it couldn't get worse, the jungle canopy acted like a giant greenhouse that trapped the late morning sun and humidity of the trail. It was so hot that I finished more than six liters of liquid from my hydration pack over the day. Thankfully, the guides knew of sari-sari stores strategically located somewhere in the middle of the track where we could grab a snack and refill our stores of water.
As difficult as it was, it only took one glance at our guides for us to realize that these obstacles were possible. They made the trail feel like child's play, riding their tiny bikes up and down the steepest of slippery slopes with the greatest of ease. Such was their skill that we were in awe as they showed us the proper lines to take, with the ease of one showing you around his or her home.
ADVERTISEMENT - CONTINUE READING BELOW ↓
After almost a whole day of riding, we found ourselves back at the hotel with a few new bruises but an experience that had us looking forward to the next day's riding. Our small group was absolutely knackered, with some of us heading straight for their respective beds. But for those who stayed up, local delicacies and drinks were served by the Trip Shop.
With delicious bulalo soup filling our stomachs as the frost of ice-cold beers cooled our calloused hands, we realized the enormity of the 102km trail we had conquered. It was an extreme test of will, but having finished it, we felt a sense of fulfillment like nothing we had ever felt before.
The adventure package is available by reservation as Caloy assured us that the tour is open to, and accomplishable by, complete newbies to off-road riding.
So, what are you waiting for? Gear up and let's hit the dirt!
ADVERTISEMENT - CONTINUE READING BELOW ↓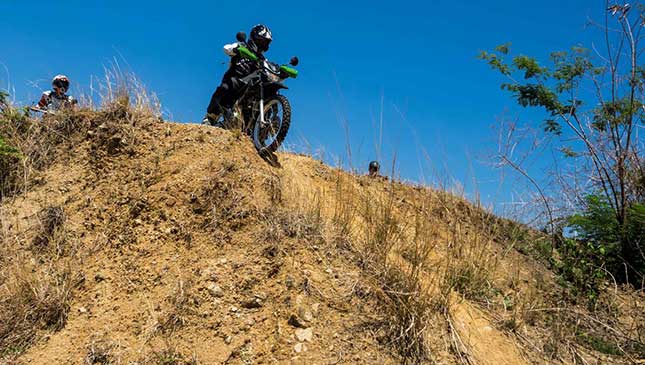 ADVERTISEMENT - CONTINUE READING BELOW ↓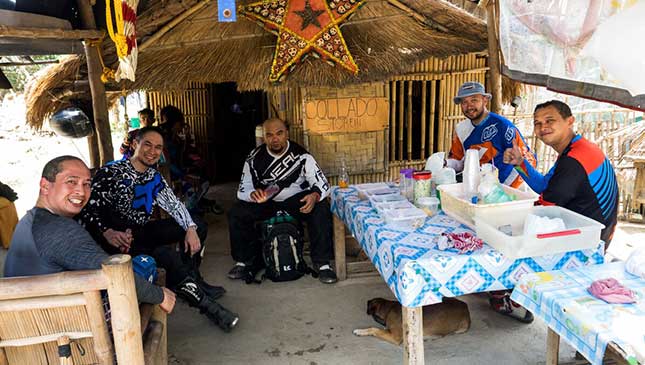 ADVERTISEMENT - CONTINUE READING BELOW ↓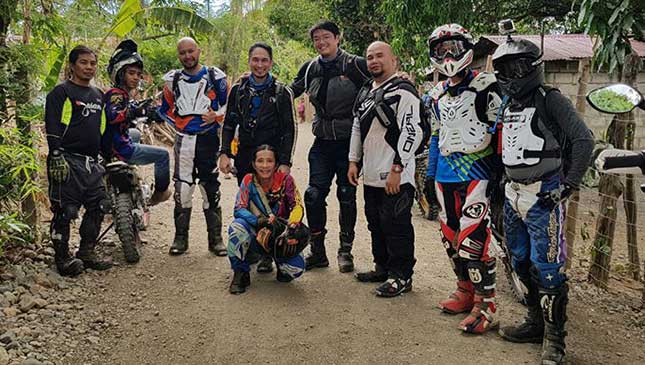 ADVERTISEMENT - CONTINUE READING BELOW ↓