If you started riding motorbikes in the '60s, the name Rosauro 'Lory' Duran probably rings a bell. Now 80, Duran was one of the hard-core big bikers who belonged to an elite riders' group during his time. This member of Sagitsit rider club used to be the faithful wingman of current Department of Information and Communications Technology (DICT) secretary Gregorio 'Gringo' Honasan and businessman Jackie Enrile during long rides.
They moved like brothers on two wheels until the group became considered outlaws after they were implicated in the series of failed coup attempts back in the '80s. Some of their members went into hiding. Duran kept a low profile.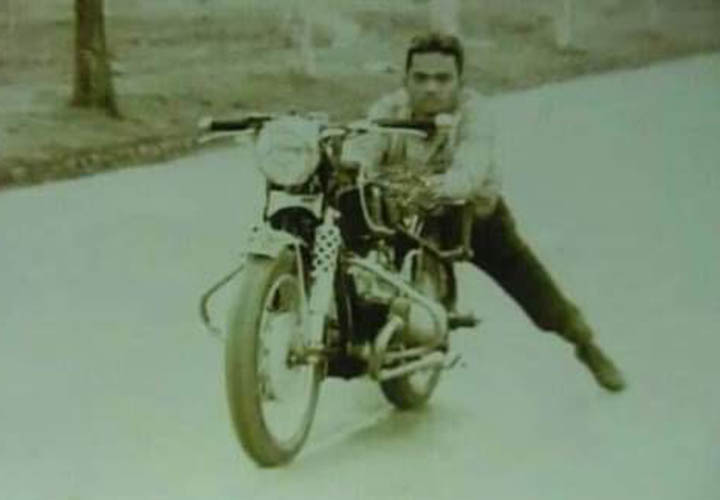 Continue reading below ↓
Recommended Videos
The group never stopped riding, though, especially after the smoke had cleared. Duran found himself on adventures with different groups, particularly the Chosen Few club, but he still considered himself a Sagitsit member. From classic machines like the BMW R50 to road-ripping Japanese street nakeds like the Honda CB750F, he's tried them all. During those days, money was not an issue for the group, so they just rode any bike they wanted.
Of course, as the years went by, they found themselves riding smaller bikes because of health issues. In the past years, Duran has shifted from one scooter to another. The only time he'd got to ride a big bike was when former Mandaluyong mayor Benhur Abalos would ask him to take some Ducatis for a quick spin to make they're in good running condition. He worked as a consultant to the Office of the Mayor, you see.
His son, Adrian, works at the Yamaha YZone in Mandaluyong City, so the elder Duran ends up drooling over the R1 sport bike and the Tenere adventure tourer every now and then. That's the nearest he can get to these machines.
Adrian's parents bought him his first Yamaha Serow when he was around 13. And now that he's financially stable, he decided it was payback time.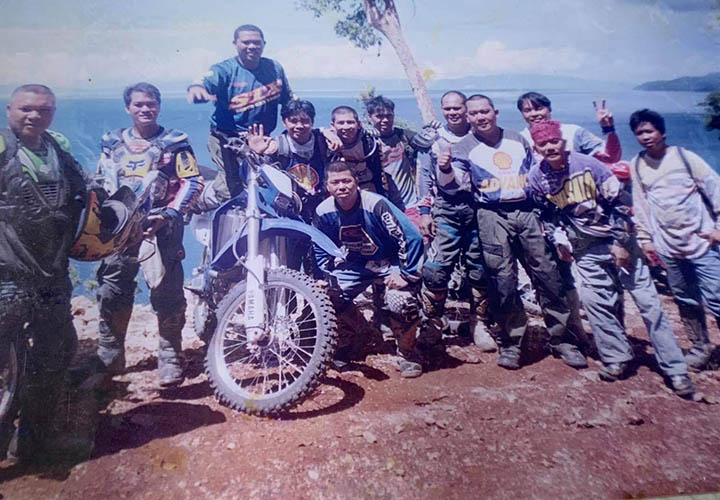 "Dad, type mo ba yung Yamaha XSR155?" the older Duran remembered his son asking him.
"Oo naman!" he responded immediately. The next morning, the two brought home this retro bike. It's the first two-wheeler Duran has received from his son as a gift. He's so mesmerized by it because it really looks like its bigger siblings, the XSR700 and the XSR900. The XSR155 is priced at P162,000.
The only problem for Duran is the bike's tall seat height. In the past, he could ride any bike: big or small, high- or low-seat, heavy or lightweight. It's a different story now. Father and son had to do some tweaks to the seat height, the front fork, and the rear shock absorbers.
Duran's last long ride was only last year, when he took a Yamaha NMax to Bicol with six of his friends from the Chosen Few bike club. On their way back, he almost crashed his scooter into a house in Lucban when he fell asleep while riding. Luckily, one of their companions tooted his horn and woke up Duran as his bike was drifting into the opposite lane.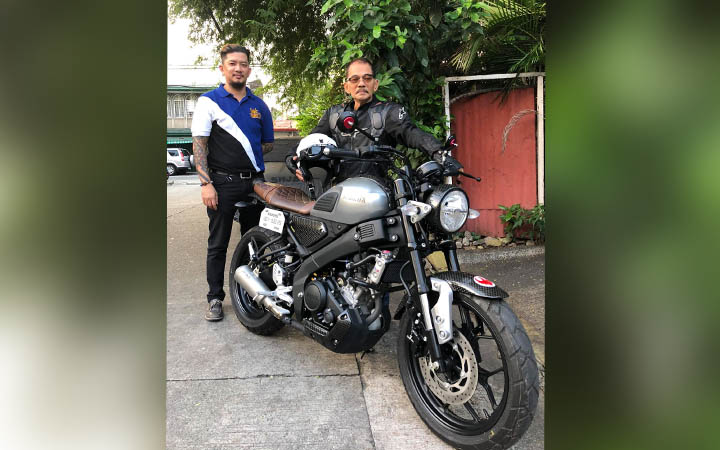 For now, while Duran is in lockdown due to the restrictions imposed upon seniors, he keeps himself busy cleaning the XSR155 and tinkering with it almost every hour of the day. At least he's very happy with his new retro bike! Congratulations, Lory Duran!
NOTE: This article first appeared on TopBikes.ph. Minor edits have been made.