If you think riders of food-delivery services are raking in money nowadays, read this.
Jojo Medina, president of Green Solutions, said that riders engaged in providing home-repair services are doing so for two reasons: There seems to be an oversupply of delivery riders, and the people stuck at home are noticing all the repair work that needs to be done in their houses.
This inspired Medina, himself a rider, to put up a home-repair team from his roster of employees who ride motorbikes: "We must not forget that these people are skilled workers. They're not just there to bring food to your doorstep."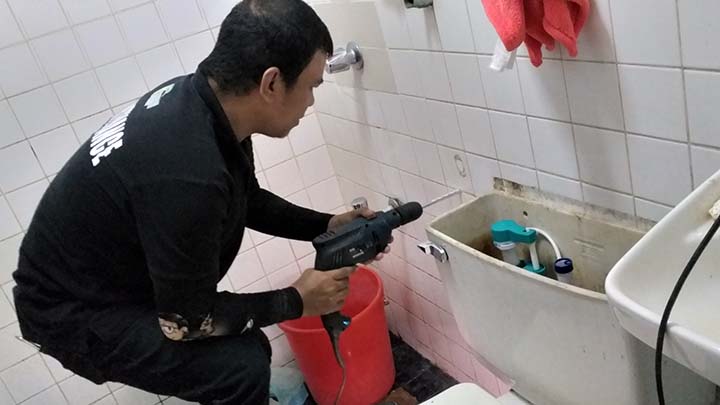 Continue reading below ↓
Recommended Videos
Medina thought of forming an on-demand home-repair service team after he noticed that about 30 of his employees at the Manila Airport Hotel didn't have much to do during the early phase of the quarantine. He set up a Facebook account and began offering their services to those who needed aircon cleaning, plumbing rehabilitation, carpentry and painting work, and even car-engine repair.
His crew members already own motorbikes, so for basic jobs requiring them to bring only a basic toolkit, they already have a means of getting to their clients. For big projects, the team uses a Mitsubishi L300 van to be able to transport equipment like foldable ladders, air compressors, and power tools.
Gerry Landicho and his brother-in-law Zaldy Nidoy find themselves fully booked for the entire week. At first, the home-repair jobs came courtesy Medina's relatives and friends. As days went by, more people began to request for their services. The labor fee depends on the nature of the job. If they wrap up a project early, they can accommodate another client call for additional earnings because they normally work eight hours a day.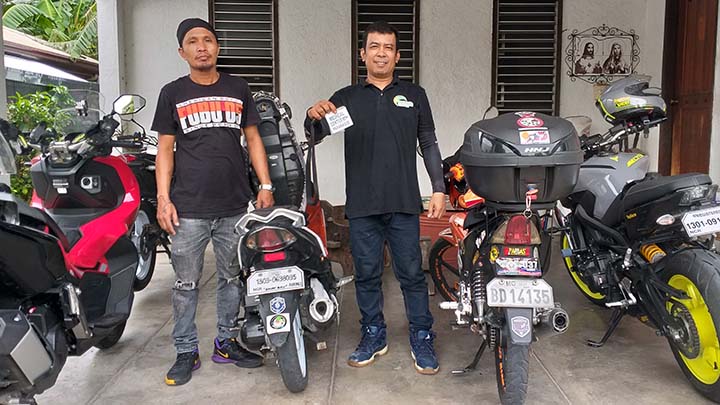 Landicho says that these on-demand gigs pay far better than typical work at a construction site, for which they'd usually earn minimum wage. His daily ride, by the way, is a Yamaha Mio 125, while Nidoy owns a Euro Racing 125.
Medina vouches not only for their skills, but also for their integrity as they have been working for him for several years now.
He adds that soon, Green Solutions will come up with an app to make client-customer communications easier, faster, and more transparent. Speaking of transparency, here's how the labor fees earned by the home-repair service team is divided: 30% goes to the repairmen, 20% goes to the admin staff, and 50% covers their operational expenses. Medina pays his workers a monthly salary as well.
Thinking of booking them for repairs? To give you an idea of how much you'd need to shell out, Landicho and Nidoy charged a client P2,000 for plumbing repair for the J-valves of kitchen and bathroom sinks, and replacing the water-supply line of two bidets. The job lasted almost four hours. Fair enough?