As the debate on the proper and safe design for a pillion-rider protective shield heats up, a Filipino-owned company specializing in car accessories has come up with its own version that is now trending on social media.
Shark Philippines is proposing a unique shield design that does not use galvanized iron (GI) pipes, unlike the shield that was reportedly approved by the Inter-Agency Task Force (IATF) for the Management of Emerging Infectious Diseases. The latter was proposed by Bohol governor Arthur Yap.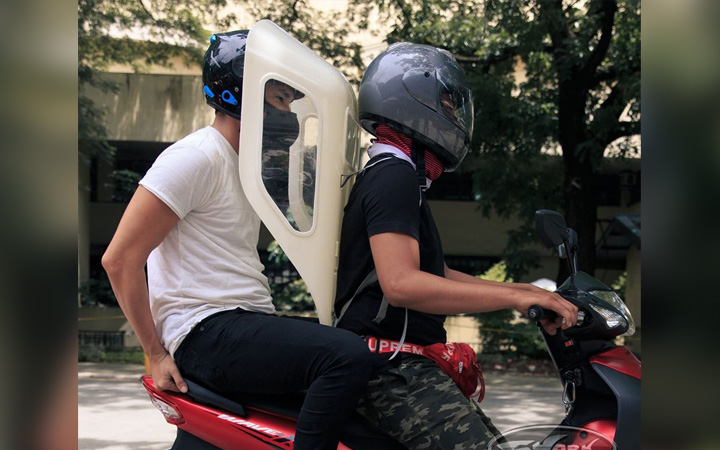 Based on Yap's claims, the GI pipes would hold the acrylic shield in place and would be mounted to either the chassis or footpegs of the motorbike. This prompted questions from the riding community and the commuter sector as to the safety of the design.
Continue reading below ↓
Recommended Videos
Shark's design does away with GI pipes and instead uses ABS-plastic material that's also used in other automotive accessories. The company claims it's "tough, flexible, and lightweight."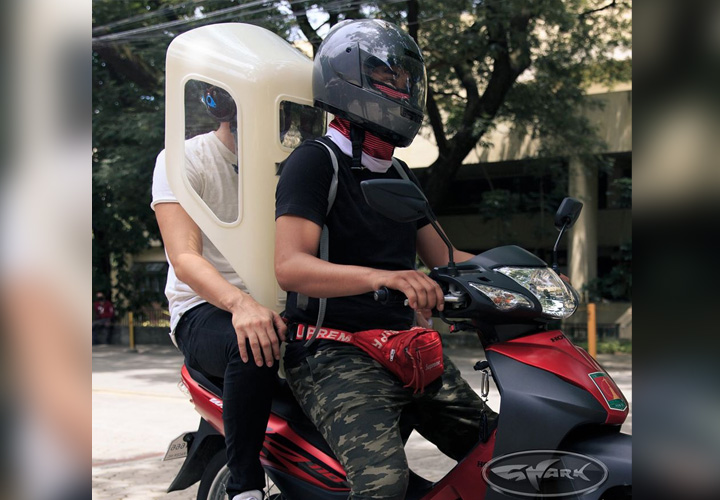 Also, Shark's rider shield is not mounted to the motorbike. This cocoon-shaped apparatus is worn by the rider like a backpack. It features passenger handles positioned on the lower back of the rider, allowing the passenger to lean in with him when turning for a better balance of the motorbike.
The rider shield also has a main and two side windows to provide the passenger a better view of the surroundings. And without chassis-mounted GI pipes, this shield does not restrict the movement of the rider and passenger's bodies and legs.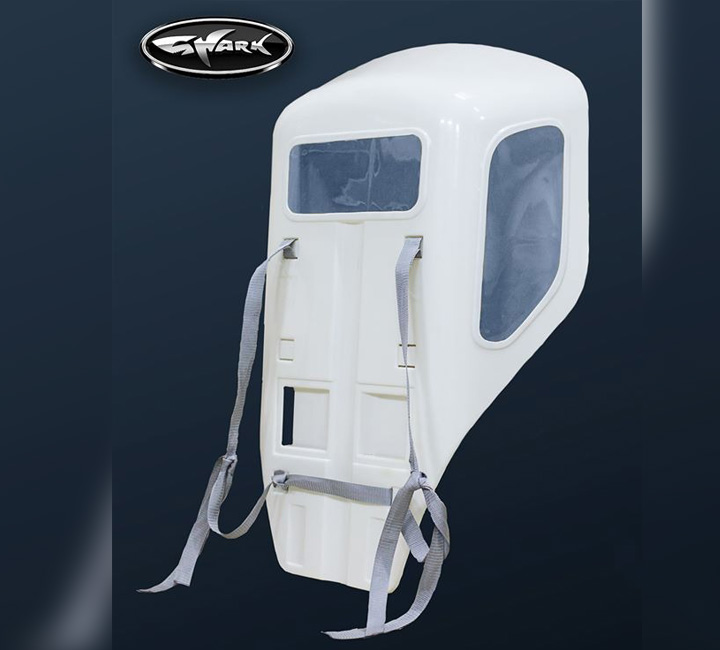 The price? Shark's protective shield costs P1,500. What do you think the IATF will say about this?