We previously got a quick preview of the Avenis at Suzuki Philippines' plant in Laguna before the new scooter was launched. That was fun and all, but if we're being honest, it was definitely bitin.
Fast forward to a couple of months later, and Suzuki was finally able to arrange a media ride event. Top Gear Philippines was once again invited. The itinerary was simple: ride out from BGC out into Antipolo and back.
This was the best chance to put the Avenis to the test, as we got to take it through the steep and winding roads of Antipolo. Our schedules even allowed us to opt for a nice detour and take the Marilaque Highway on our way back to the city.
While the trip didn't give us the full experience of what day-to-day life with the scooter will be like, it was enough for me to come up with five reasons why the Avenis should be your next scooter and three reasons it shouldn't be. If you're in the market for a new two-wheeler, read on.
ADVERTISEMENT - CONTINUE READING BELOW ↓
OTHER STORIES YOU MIGHT WANT TO READ:
A simple 5-step guide to the entire 2022 LTO driver's license renewal process
Look: BF Homes residents hold motorcade to protest opening of subdivision gates to public
First, the five reasons you should get the Suzuki Avenis as your next scooter:
1) It has a striking design.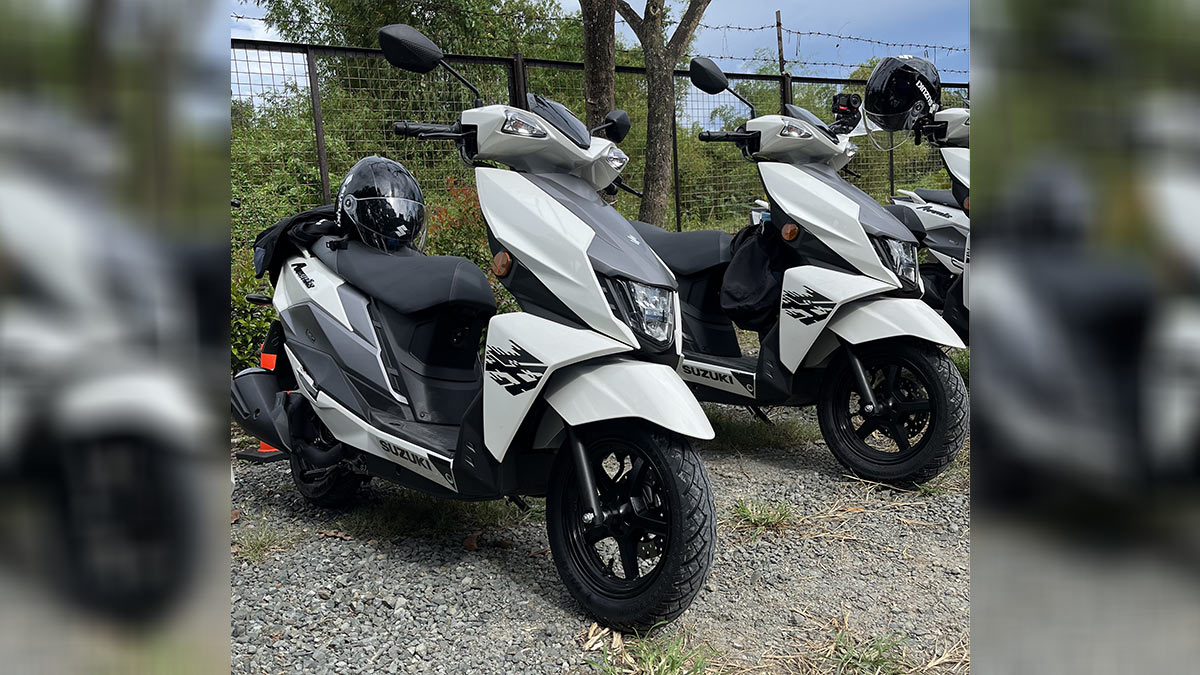 ADVERTISEMENT - CONTINUE READING BELOW ↓
Recommended Videos
The styling is arguably one of the most defining aspects of the Avenis. It definitely takes notes from the Burgman Street with its low-positioned headlamp, but it has a very distinct look overall. The problem with this, though? It's somewhat polarizing. It's either you like it or you don't. I find it hard to think there's a middle ground.
2) It's nimble. Very nimble.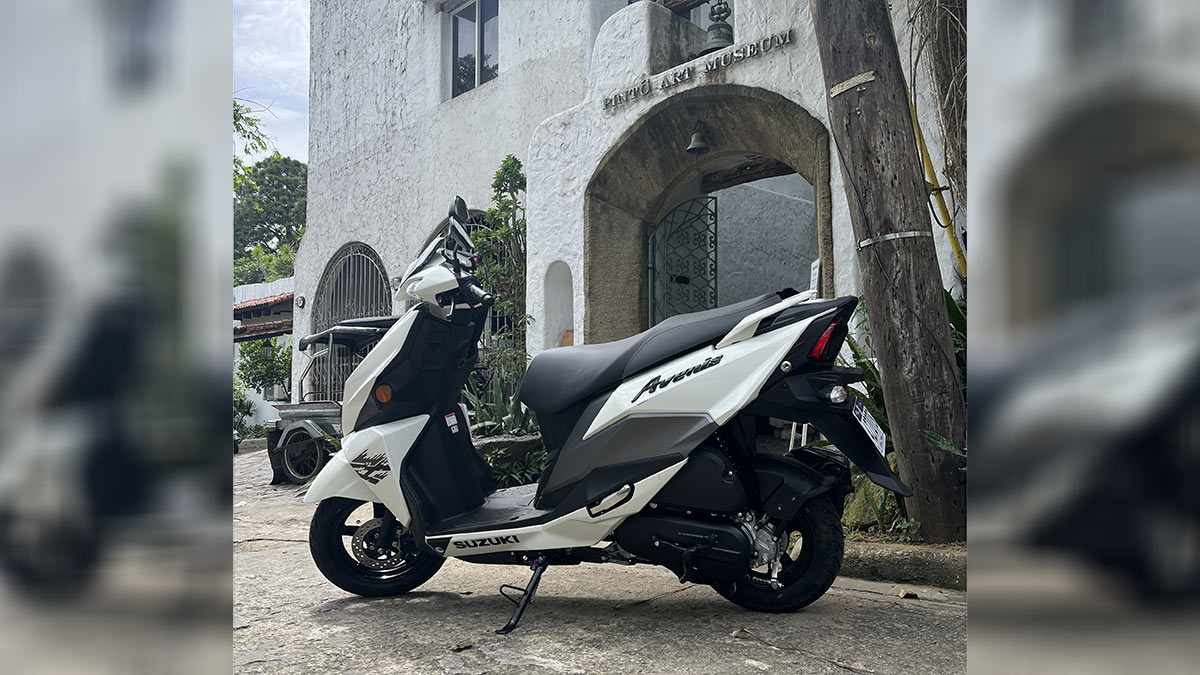 ADVERTISEMENT - CONTINUE READING BELOW ↓
Like I said, we took it through Marilaque, and boy did it impress. It's a very agile bike that can take on corners on a mountain road—albeit not always at speed, but more on that later. We also had to deal with heavy traffic on the way back to BGC, and I discovered just how easy it is to crawl through gridlocks with this scooter.
3) The engine's lively.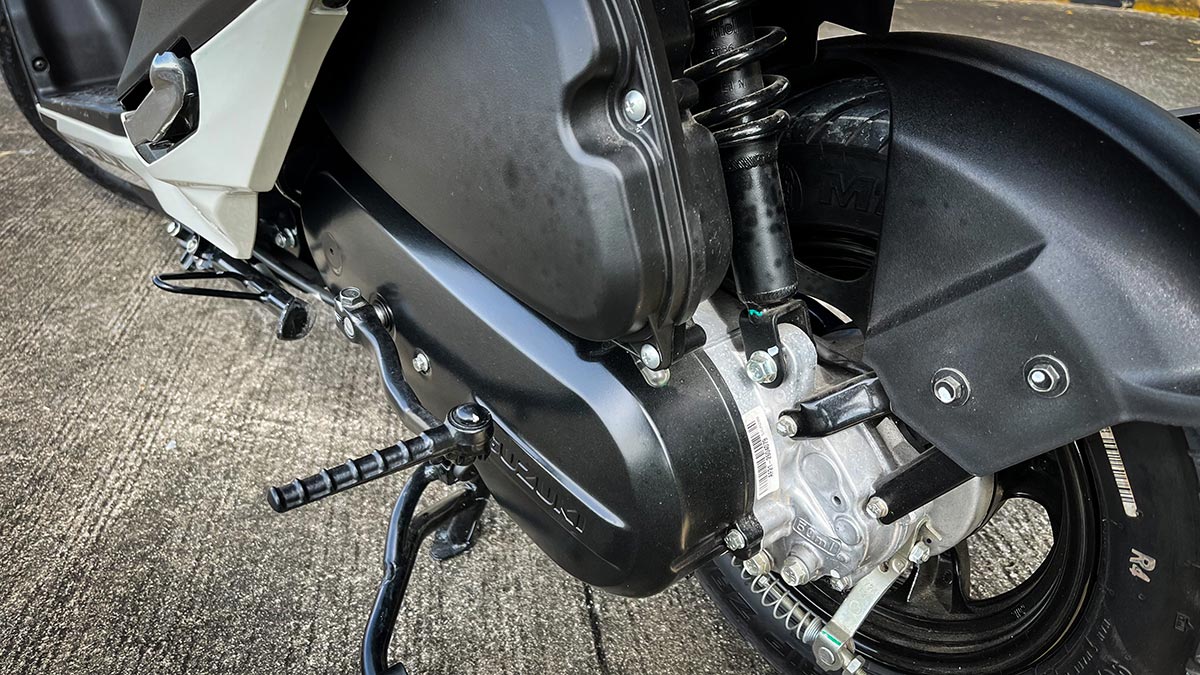 ADVERTISEMENT - CONTINUE READING BELOW ↓
It doesn't have the most potent 124cc engine, but the scooter feels like it jumps from a standstill. Not that it'll get from 0-100kph in a jiffy, but the 'dragging' that most riders complain about isn't that bad here. If you'll be using this as a city bike, you'll probably appreciate this fact more. If you'll be using this often on long, open highways, well… yeah, let's talk about that later.
4) Its fuel economy is impressive.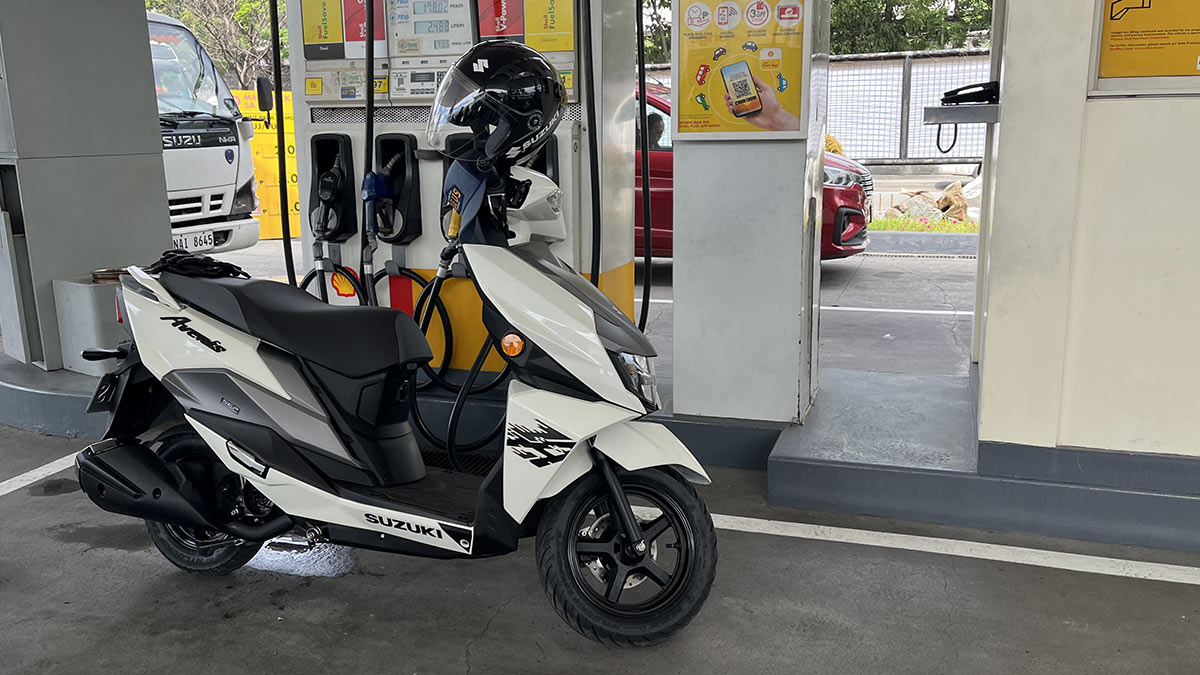 ADVERTISEMENT - CONTINUE READING BELOW ↓
I wasn't able to measure the exact fuel consumption of the Avenis as I didn't get to refuel the bike when we got back to Metro Manila, but all I know is that the scooter was as frugal as it gets during our ride.
The 5.2-liter fuel tank was filled to the brim before we left Metro Manila, and after about 150km of riding, the gauge showed there was still more than a quarter of the tank remaining, meaning I used up about 3-4 liters of gas for that trip. The instrument cluster, meanwhile, showed me I got about 40km/L, which is actually great considering the kind of riding we did and the roads we went through. I imagine these figures will be much, much higher when you're riding strictly within the city.
5) It gives you so much value for your money.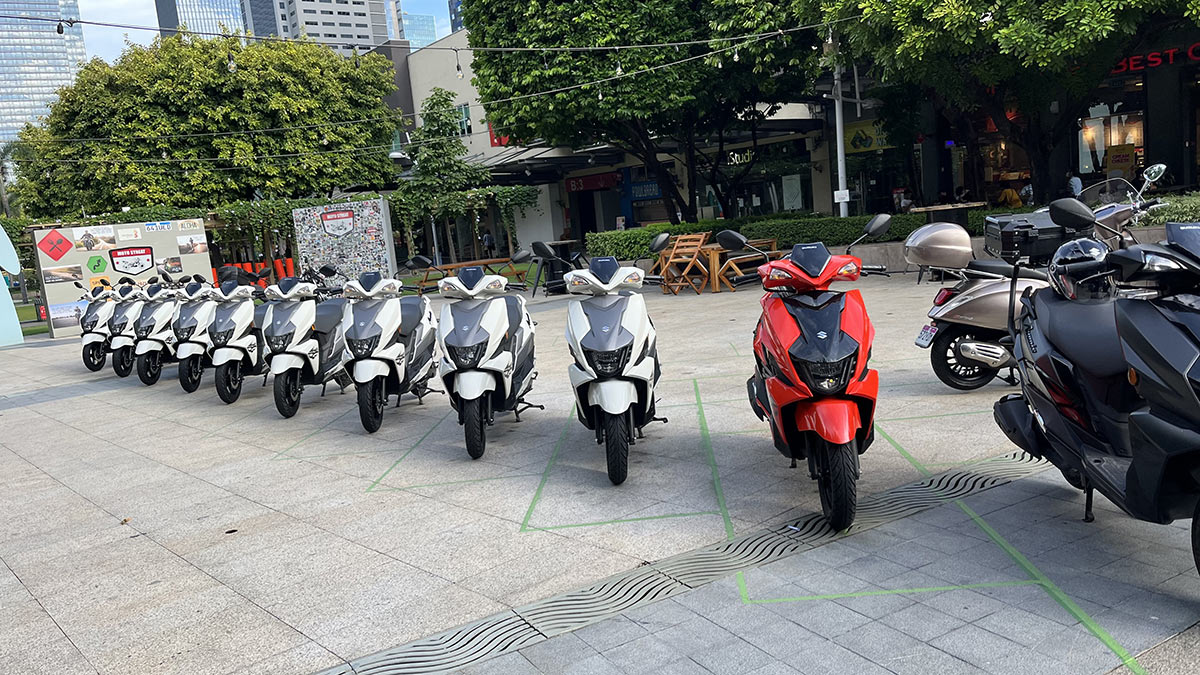 ADVERTISEMENT - CONTINUE READING BELOW ↓
At just P77,900, the Avenis is easily one of the most affordable scooters in our market right now. And not once during my day with this bike did I feel like it was worth any less. It's got all the basics covered and then some, with extra features like the USB charging port, the large underseat compartment, and even built-in hooks on the floorboard.
And here are three reasons you shouldn't buy the Suzuki Avenis:
1) The styling just doesn't work for some.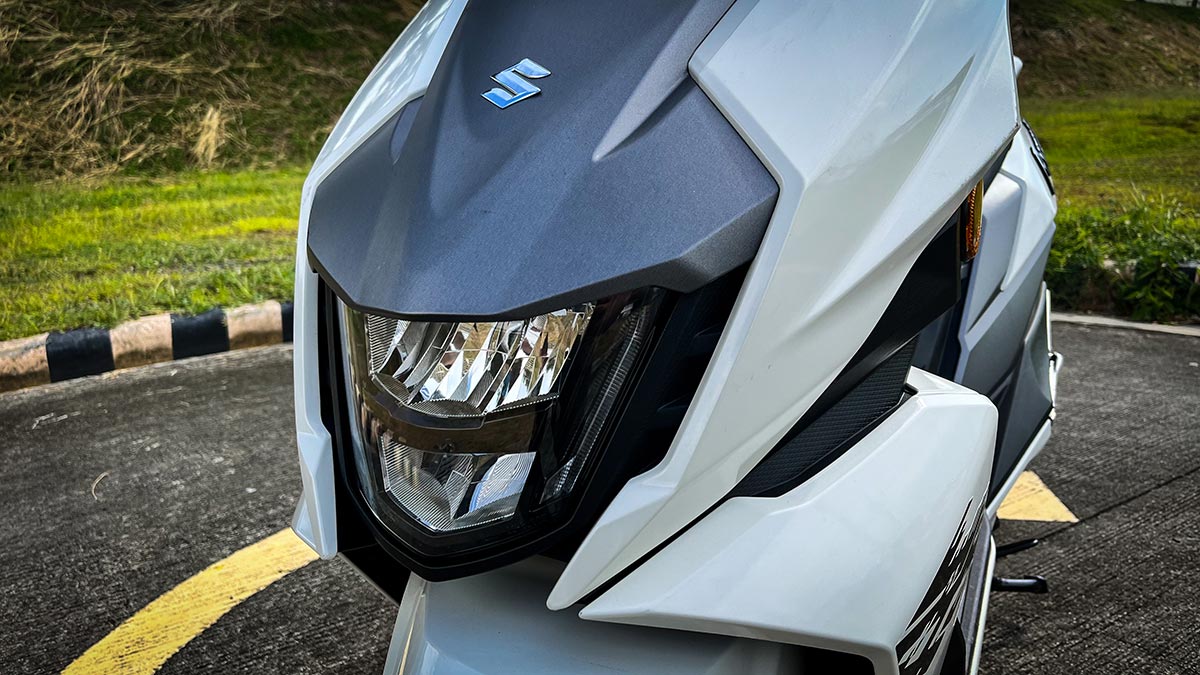 ADVERTISEMENT - CONTINUE READING BELOW ↓
Polarizing, right? I've seen a lot of people complaining about the design, and if you're one of them, then the Avenis just isn't for you. It's that simple.
2) It has trouble through steep climbs.
The scooter was fun to take through Marilaque, but like what I hinted at earlier, it has trouble climbing mountain roads. Granted, I weigh almost as much as two average-sized pinoy riders, so it was like riding with a pillion the entire time, but it was still a bit underwhelming. I'm cutting the engine some slack, but I'm also here to tell you that if you're looking for a small scooter that can zip through Marilaque, this might not be it.
3) It doesn't get ABS.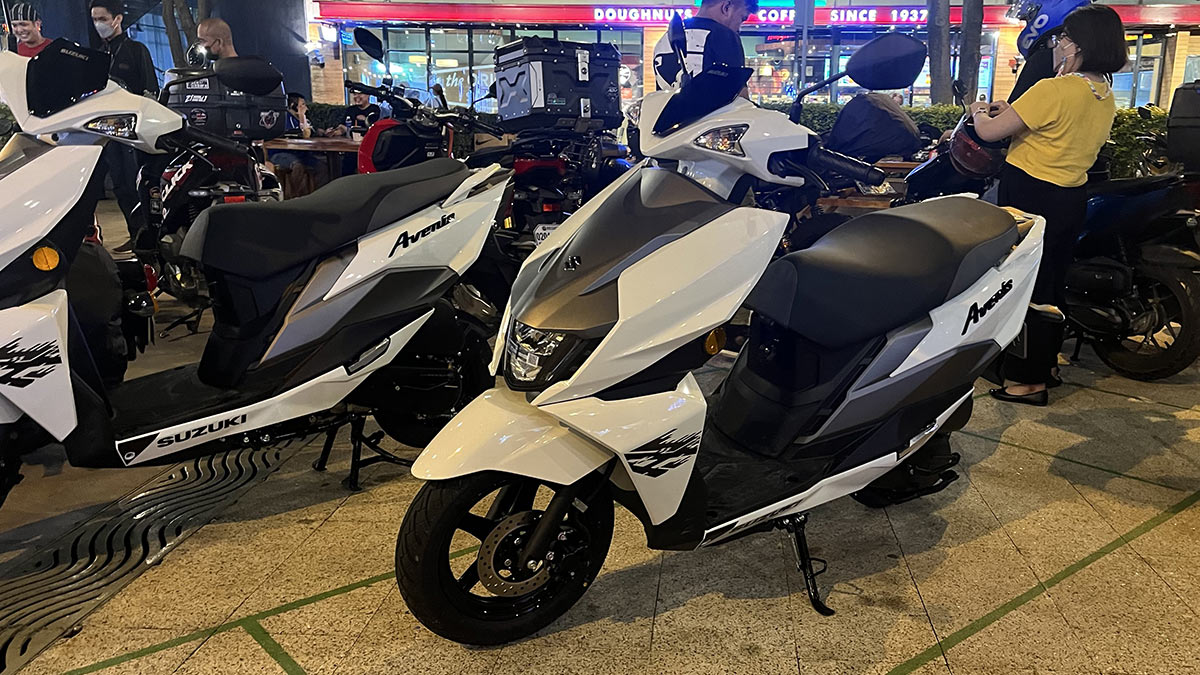 ADVERTISEMENT - CONTINUE READING BELOW ↓
The Avenis only gets a combi-braking system, which enables simultaneous front and rear braking with just the press of one lever. It's tech that manufacturers equip their scooters with in lieu of ABS.
Personally, I don't think the lack of ABS should really be a deal breaker, but I know it will be for some people. During our ride with the Avenis, though, I found that the CBS does its job well in common hard-braking situations. Since you shouldn't be riding at extremely high speeds with a scooter like this anyway, CBS should suffice.