Everyone was high spirits when a big group of riders arrived at Café Katerina in Tanay shortly before noontime on January 12, 2020. These riders rode all the way to Rizal to attend the awarding ceremony for participants who had successfully completed the 1,200km Manila-Matnog-Manila motorcycle endurance run last year.
Of the 200 participants who had started the said event in November 2019, only 80 crossed the finish line within 24 hours. One of them was Holyos Manuel, a 47-year-old businessman who rides at KTM 390 Duke.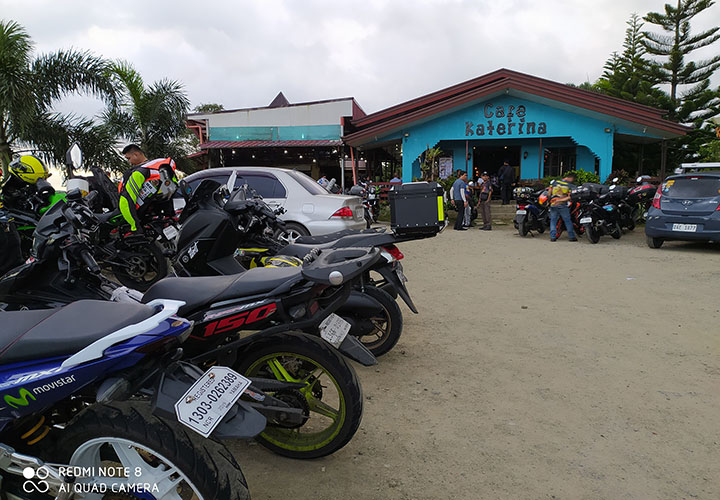 ADVERTISEMENT - CONTINUE READING BELOW ↓
While everyone was enjoying the sumptuous food, bottomless (non-alcoholic) drinks, and countless riders' tales during the awarding ceremony, Manuel decided to take a breather and went out to the viewing platform of the café. "Pagtingin ko sa Facebook [account] ko, naglabasan na ang mga photo ng Taal Volcano na nagbubuga  na ng makapal na usok," he recalled. But when he told his fellow riders about it, his warning fell on deaf ears. It's fake news, they insisted.
Around 4pm, however, Tanay was suddenly blanketed in darkness. As Manuel's group were mounting their bikes, they saw tiny particles settling on their rides and helmet visors. Manuel told them it could be ashfall from Taal Volcano, but again, no one believed him.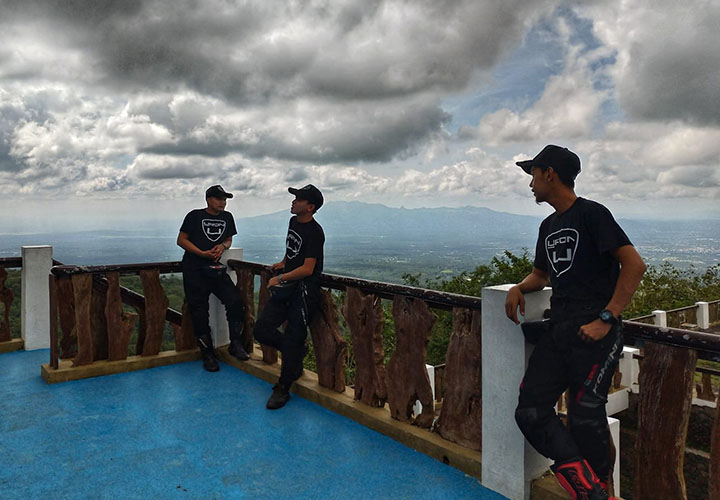 ADVERTISEMENT - CONTINUE READING BELOW ↓
Recommended Videos
Manuel was 18 years old when heavy volcanic ashfall from Mount Pinatubo reached Metro Manila after the volcano's eruption in 1991. When he saw the tiny ash particles falling in Tanay, he had a strong suspicion they had indeed come from Taal. He advised his riding buddies not to remove their helmets and to always make sure their visors were shut to prevent the particles from getting inside their headgear. Thankfully, everyone finally listened to him and obliged.
As they made their way down Tanay, the ashfall became stronger and more unbearable. "Kapag pinupunasan naming ang mga visor, lalong lumalabo," Miguel said. "Nahaluan na kasi ng hamog ang alikabok."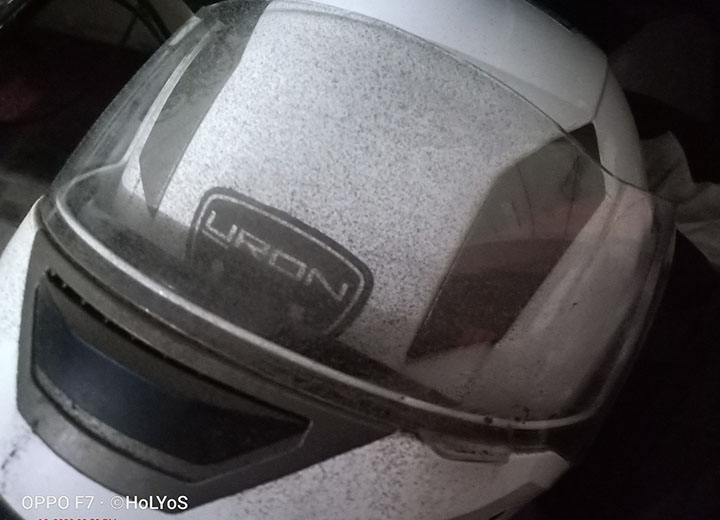 ADVERTISEMENT - CONTINUE READING BELOW ↓
It usually takes their group only a few minutes to get from Marikina to Tanay, but that day, Manuel felt like they had been riding for hours without making much progress. At least thrice, they pulled over to clean their visors using wet wipes. They didn't dare remove their helmets, fearing the specks of ash might hurt their eyes.
Within minutes, their visors would again be covered in ash. To make matters worse, they were getting blinded by the high-beam headlights of oncoming vehicles. Remember that these guys were traversing the infamous Marilaque Highway, with its notoriously tricky zigzags. They felt the wheels of their bikes slipping and sliding on the ash-covered asphalt, so they maintained a speed of 30-40kph.
"Talagang nakakatakot," said Manuel, who has been riding for 15 years. To make matters even worse, the volcanic particles got into their riding jackets, adding to their discomfort and misery.
ADVERTISEMENT - CONTINUE READING BELOW ↓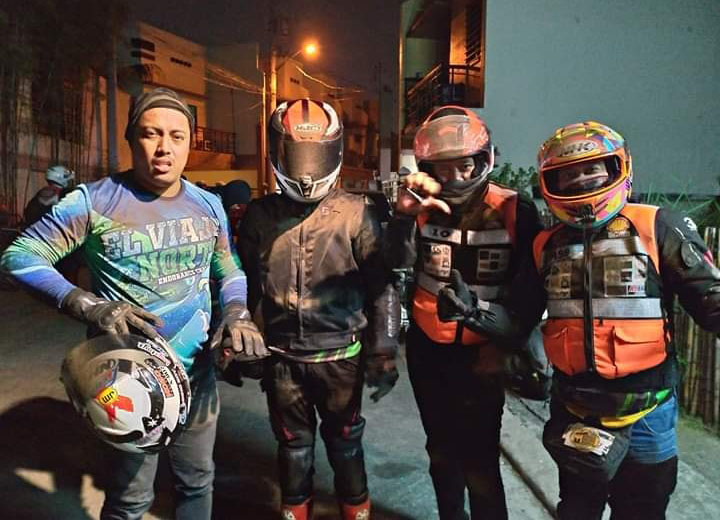 Upon finally reaching Ilaya Homes Subdivision in Marikina, the group decided to seek refuge there and wait until conditions improved before resuming their journey. The ashfall didn't subside until past 1pm of the next day, finally allowing them to continue on their way home.
It was one hell of a ride for Manuel's group, and it would have been worse if he had not seen news of Taal Volcano's eruption, or if his group had continued to ignore his warnings. The lesson here? It pays to check road and weather updates before setting off on a long journey—and don't automatically disregard warnings about unsafe conditions. It could well save your life.
ADVERTISEMENT - CONTINUE READING BELOW ↓