Article Summary
Moto Sapiens editor survives a horrible accident thanks to a proper helmet.
At the center of our living room is a big, square-shaped glass box. It houses a pair of white Everlast boxing gloves with the signature and dedication from world boxing icon Manny Pacquiao.
Undeniably, he is one of the finest fighters in the ring in our time. When I finally got his autograph sometime in 2008 during his visit to the Philippine National Police Headquarters, I thought I had one of the best souvenirs one can ever dream of owning. I was so mesmerized by this prized possession that I never had second thoughts about securing it in a safety compartment display case--for the Ilagans of this generation and the next to see, and to reflect on the great achievements of this Pinoy.
However, my heart is changing. I now have this urge to pull the gloves from the glass box and replace it with something more special. It's  something that really matters more in my life: a motorcycle helmet.
ADVERTISEMENT - CONTINUE READING BELOW ↓
Nope. This Shoei Helmet GT Air I bought from MotoMarket for P30,000 a few years back doesn't bear the autographs of MotoGP bigwigs Valentino Rossi nor Marc Marquez.
It's the headgear that saved me from a horrible road accident that happened last year. It's one hell of a helmet. The accident was so terrifying that it keeps coming back in my mind, whether I'm riding or sleeping.
In May 2017, I joined members of the Yamaha Big Bike Club for a relaxing breakfast ride to Tagaytay. After feasting on fried rice, kapeng barako, bangus and langonisa that tasted more delicious because of the endless exchange of comical riding adventures, we headed home to join our respective families for obligatory Sunday lunch.
While cruising back home, a red car suddenly made a U-Turn from the shoulder. The car turned so fast that I didn't have time to hit the brakes. I was left with no option but to face a horrible T-bone collision head on. I let God do the rest.
ADVERTISEMENT - CONTINUE READING BELOW ↓
Recommended Videos
Up to now, I vividly remember the sound of a  big bang when my Yamaha MT-07 hit the left fender of that red car. I can still remember the moment I was air borne on top of the car's front bonnet, and hitting the pavement and rolling over twice before my whole body finally came to a halt.
I thought that was it. 
Call it a miracle. I didn't black out from the strong impact on the pavement. After seeing that proverbial white light, I found myself still breathing and conscious, although lying a few inches from the broken lines on the road. And with a little push with whatever energy I had left, I managed to turn my body away from the center broken line to avoid being hit by oncoming vehicles. I still recall the moment my helmet hit the ground before I rolled over twice. The helmet strap remained intact.
ADVERTISEMENT - CONTINUE READING BELOW ↓
It was a very emotional moment for me when my riding buddies followed to the hospital to check my condition. The road crash caused fractures on both my ankles, while my entire body was heavily swollen. Even more emotional for me was when they turned over the helmet.
The GT Air had deep scratches on the right side but the helmet shell remained sound and solid--although the visor had lost its alignment. With teary eyes, I held the Shoei tightly to my chest and silently thanked the Lord Almighty for a second lease on life.
After one year and four months following the tragedy, I have fully recovered in physical and emotional terms. Probably a twist of fate, I almost sold the Shoei GT Air before the accident happened due to budget issues. It was a wise decision to keep it.
Now I believe this awesome piece will stay with me forever.
ADVERTISEMENT - CONTINUE READING BELOW ↓
So move over, Manny Pacquiao. I've got a new idol!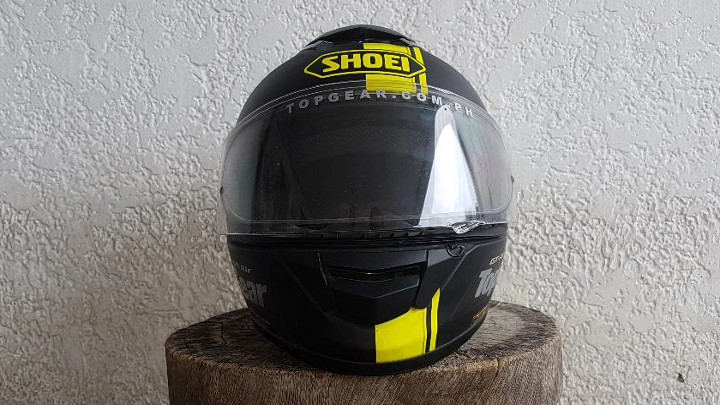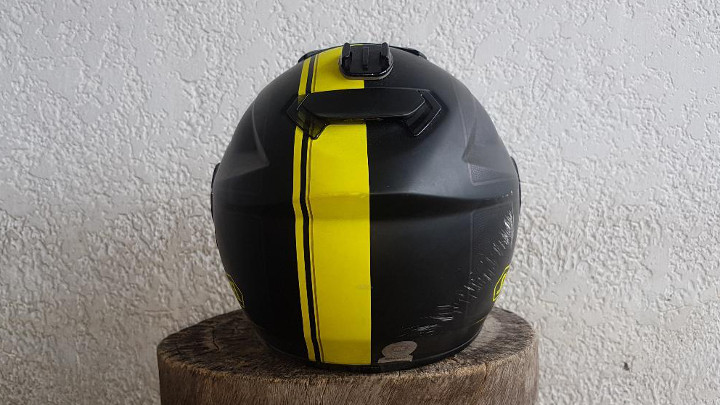 ADVERTISEMENT - CONTINUE READING BELOW ↓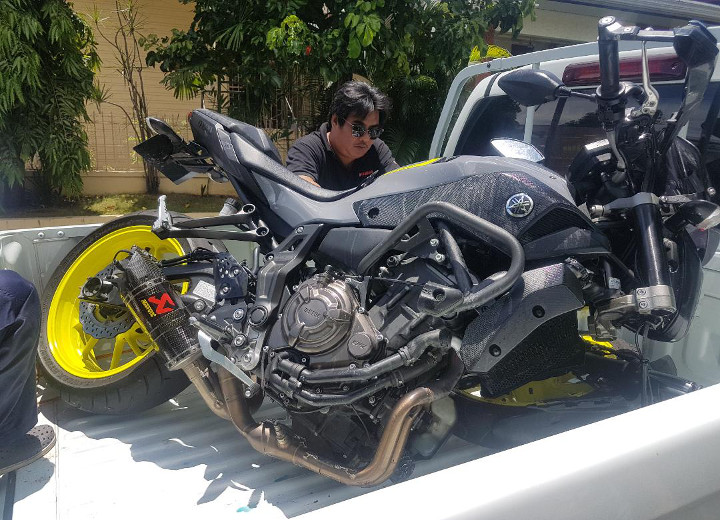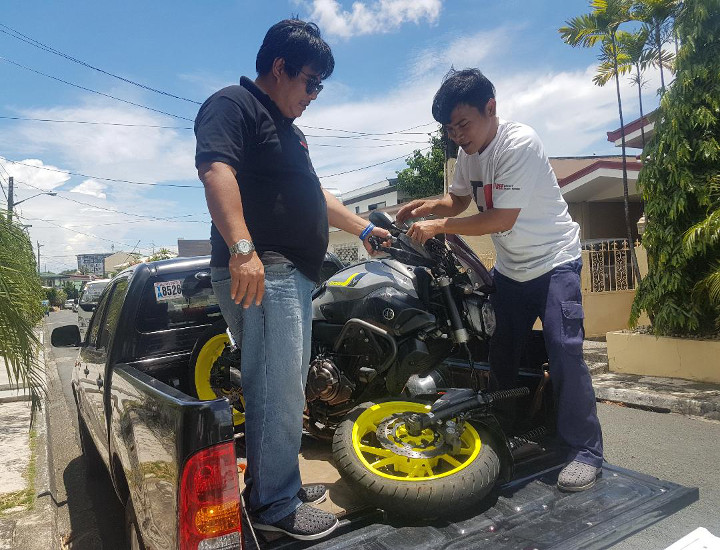 ADVERTISEMENT - CONTINUE READING BELOW ↓