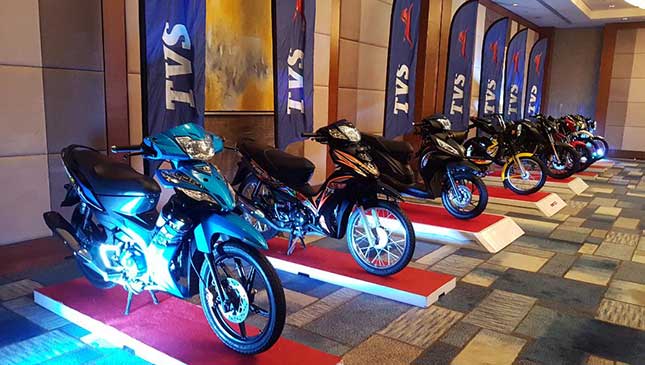 Seasoned motoring journalists have learned to read the signs of big things to come from motorcycle companies. These include grand launch events, long rides, plant tours abroad, more quality merchandise, and intensified advertising campaigns.
For Moto Sapiens, we consider the first local visit of the top honcho of a global motorcycle brand as the best indicator that it is now ready for a major marketing offensive in the Philippines.
Meet KN Radhakrishnan, president and chief executive officer of TVS Motor Company, the biggest manufacturer of two- and three-wheelers in India that is now making waves in the global scene. The first batch of TVS motorcycles arrived in the Philippine soil in 2016 in a quiet fashion. It was actually done in a soft launch initiated by a local dealership in Tanay, Rizal.
Last August 15, Radhakdrishnan appeared for the unveiling of the new TVS products during a grand launch at a hotel in Makati City, saying there is more to come in the near future. Based on the positive response to TVS products, Radhakdrishnan said they're now shifting to high gear in marketing their motorbikes and three-wheelers.
ADVERTISEMENT - CONTINUE READING BELOW ↓
Here are 9 reasons why we think TVS motorcycles has big potential at the local motorcycle industry:
1) A company with big investments
The TVS Motor Company belongs to the TVS Group. It has a 100-year history and has investments amounting to US$7 billion in 60 countries around the world.
2) Extensive model lineup
The recent introduction the TVS Dazz 110cc in the scooter segment and the TVS King Fi, a stylish yet robust 3-wheeler shuttle, has expanded the product portfolio of this Indian motorcycle company. TVS now offers Neo XR 110cc and Rockz 125cc (underbone), Apache series (backbone solo), Max 4R 125cc (business backbone), and XL100 (scooter).
3)  Highest customer satisfaction rating
Some Pinoys think that Indian-made motorcycles are just at a par with their Chinese counterparts. TVS says it's products are far superior, as they've been ranked as a number-one company in the JD Power Customer Service Survey for the last three consecutive years.
4) Expanding network of dealerships
Two years ago, TVS was welcomed by only one dealership--Wheeltek Motor Sales, owned by the Odulio family. Seeing the potential of the TVS brand in the local market, four dealerships--Eversure, Rhean Marketing, Key Motors and Gudmoto--have joined the bandwagon.
5) Partnership with premium brands
Another testimony to TVS's bankability is the establishment of partnerships between this motorcycle company with the BMW Motorrad company, for the production of the latter's sub-500cc motorbikes. TVS officials described this 'marriage' as a long-term strategy.
6) Big customers base worldwide
With three state-of-the-art assembly plants in India and another Indonesia, TVS has sold to roughly 33.5 million customers across the globe. Also, TVS ranks among the top-10 motorcycle manufacturers in the world.
7) Puts premium in research and development
The TVS plant in Chennai, India, has poured in huge amounts for its R&D efforts, and that is reflected on the big improvement of its products in terms of styling, reliability and performance. A video presentation shown during the launch revealed that TVS uses robotics technology in conducting durability and endurance tests to its newly-manufactured motorcycles.
8) Environment-friendly products 
TVS is committed to safeguarding the environment by coming up with motorcycle products that comply with Euro 3 emissions standards, even if it is not being strictly implemented by the government authorities on brand-new motorcycles.
9)  Affordability is a key factor
Without compromising quality and durability, TVS is a company that offers motorcycles with competitive price which puts even Chinese brands off balance. Try to beat the price of the XL 100, a small commuter bike that can handle different tasks, that goes for P29,990.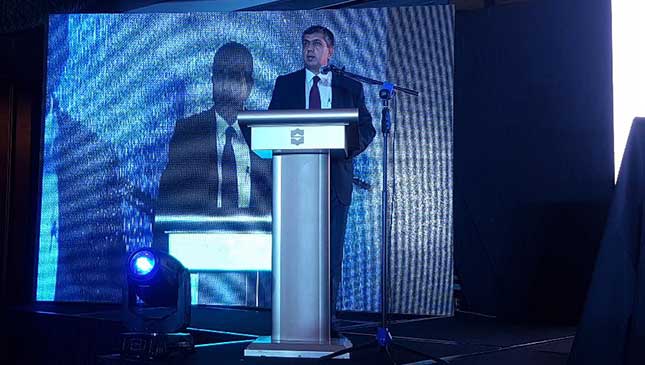 ADVERTISEMENT - CONTINUE READING BELOW ↓