In the past decade, Yamaha Motor Philippines (YMPH) has created champions and inducted new racers into the world of motorsports. Thanks to the Yamaha Grand Prix (YGP) series, racers from Luzon, Visayas, and Mindanao have gotten the chance to bring honor to their hometowns as they compete against regional and national contenders under the blue racing flag.
Yamaha has produced several champion racers through this series, some of which include 'The Wonder Boy' McKinley Kyle Paz and 'The Chairman' Masato Fernando, who now race in the international scene, bringing glory to the Philippines in the Asia Road Racing Championship (ARRC).
All good things must come to an end, however, as this year's recently concluded YGP finals was also the last.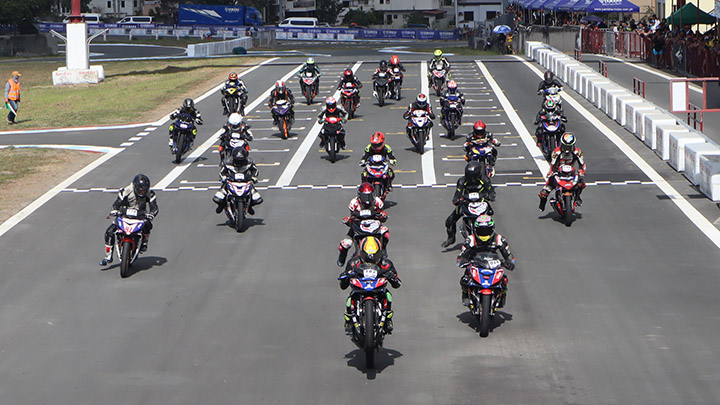 Continue reading below ↓
Recommended Videos
This being the last YGP, Yamaha made sure the series went out with a bang. The newly lengthened Carmona Racing Circuit hosted the event, with Yamaha's racers being the first to lay down rubber and drag knees on the renovated tarmac. After warmup laps for all the racers, the day's festivities were officially kicked off with a ceremony featuring actress, dancer, and now motorcycle rider and soon-to-be-racer Ella Cruz.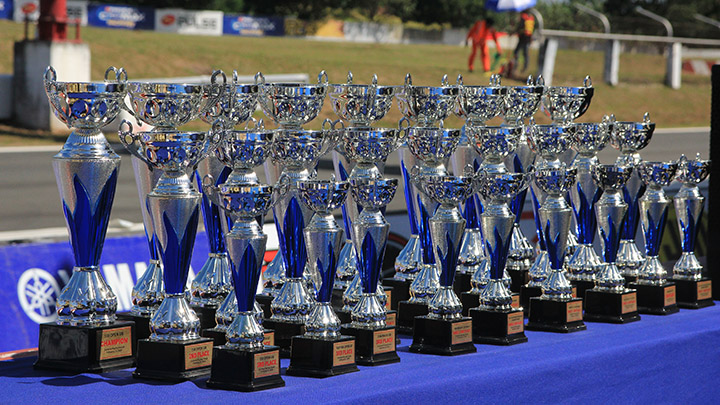 The rest of the day was filled with high-octane action as Yamaha racers from across the country tested their skills and techniques against each other on the curves and straights of Carmona. Even after several races, the number of spectators never seemed to dwindle, and the song of engines revving even attracted some spectators to sit on the track's walls just to watch. 
The audience witnessed fierce competition in all of the categories, like the UB Season Championship that Paz and Fernando had raced in. The All-Female division, meanwhile, proved that racing is for everyone. And there was also the Dealer Cup Race, also known as the Sight 115 Race, where riders from different Yamaha dealers represented their regions by racing on the brand's Sight 115 bikes. 
With the YGP in the books, Yamaha can look back at a legacy of racing excellence and pride. The past decade has been especially good for the Japanese company, as the YGP has given rise to numerous racers who not only made their dreams come true, but brought glory and recognition to their region and country as well. Looking toward the future, Yamaha will continue to pursue its passion for racing with multiple racing programs and involvement in upcoming national racing competitions.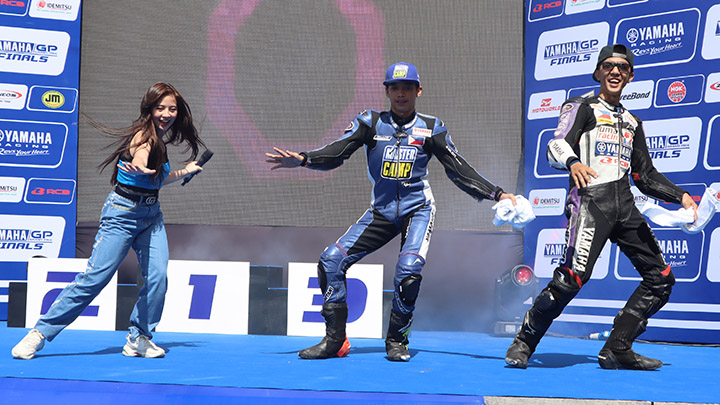 Yamaha's racing focus will shift to the FIM ARRC, where Paz, who bagged the championship trophy in the UB150 category with the Sniper 150, will now race in the SS600 category with the YZF-R6. Meanwhile, Fernando will continue to represent the Philippines in the UB150 category with new teammate Kerwin Chang.
With these racers at the helm, Yamaha will continue to fly the Philippine flag. 
The results for the final YGP categories are as follows:
Yamaha Grand Prix 150 UB Season champion – RR Espiritu
Yamaha Grand Prix All-Female champion – Erika Ondillo
Yamaha Grand Prix Sight 115 Race champion – Ephraim Onahon