With thousands of motorcycle-taxi riders wanting to provide transport and make a living amid the COVID-19 crisis, Angkas has showcased a new protective shield design that could help prevent virus transmission between rider and passenger.
George Royeca, the company's chief transport advocate, presented the design during the Samahang Plaridel media forum. Present at the event were Congresswoman Precious Hipolito Castelo, chairperson of the House Committee on Transportation; her husband, Councilor Winston Castelo; and Dr. Jun Belizario of the University of the Philippines College of Public Health.
Royeca said the protective shield, which is around three feet high and one foot wide, is made of high-density, lightweight plastic that is firm but bendable. The detachable shield sports flexible handles at the lower portion. The upper part of the shield is made from a transparent material to give the passenger a clear view of the road ahead.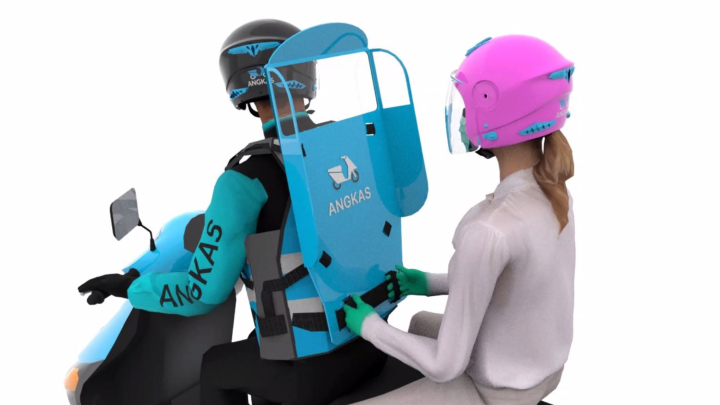 "We came up with this proposal not to pressure the government to allow us to operate, but to give them options or measures that are focused on safety," said Royeca.
Asked to comment on the design, Belizario said: "There's nothing that can give us a 100% guarantee, but that is another layer of protection. That should help."
Angkas was not the first to present such a design in a bid to gain government approval for pillion riding and the resumption of motorcycle-taxi operations. A few weeks ago, Iloilo governor Arthur Defensor III showed his own design, which uses two solid poles and a plastic shield.