It's time to turn the tables.
Before, Filipino riders who wanted to join the prestigious BMW riding instructors' course had to travel all the way to Germany to undergo training and get certification. You had to spend at least €10,000 (around P579,300) to take part. Only one Pinoy made it to Europe and no one else followed, for obvious reasons.
Now, it's the other way around: German riding instructors are instead visiting the Philippines to train riders from the Asian region and expand the exclusive roster of BMW Motorrad certified riding instructors.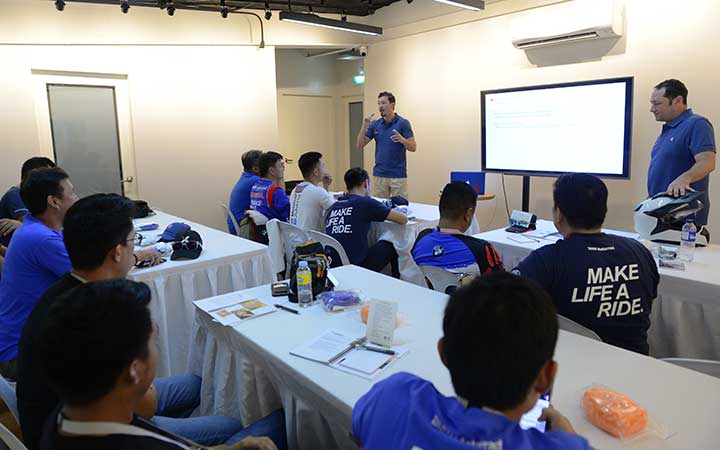 Eight BMW riders from the Philippines immediately signed up for the BMW Motorrad IIA program happening from April 30 to May 5 (for the IIA on-road certification) and from May 6 to 10 (for the IIA off-road certification). Training for this initial batch is currently being held at the Vermosa Sports Hub and the Vermosa MX Track in Imus, Cavite.
Continue reading below ↓
Recommended Videos
By the way, 'IIA' stands for BMW Motorrad's International Instructor Academy. Dig that?
Four instructors flew in from Germany for the exclusive training attended by the dealership sales consultants and external partners of BMW Motorrad Philippines (SMC Asia Car Distributors Corporation) as well as other Asian-market representatives from BMW Motorrad regional companies. One of the German trainers is a professional doctor.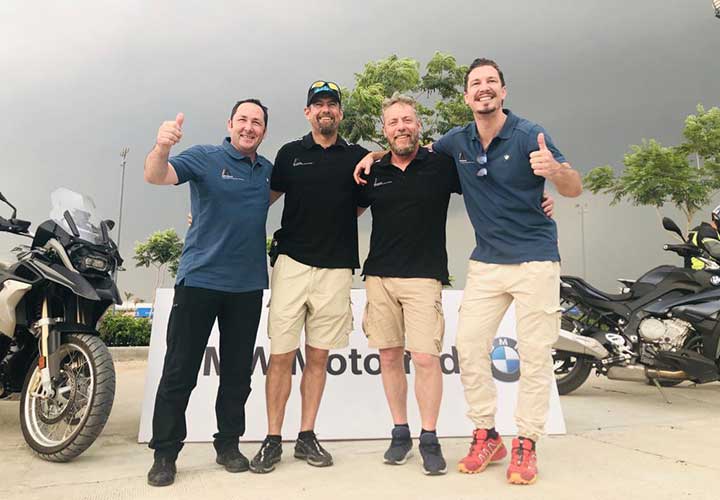 When rumors that BMW IIA training courses will be held here spread like wildfire, it took only a few days before the sign-up list was filled with the names of interested applicants. Too bad there were only limited slots.
Here's quick head count: Six participants flew in from Taiwan, while Indonesia, Vietnam, and Hong Kong have one participant each. The Filipino participants are Toto Villanueva, Alvin Dee, Lawrence Macalinao, Anthony Roman, Jacob Orbe, Alex Roleda, Jet Castro, and John Neri.
According to BMW Motorrad Philippines director Gil Balderas, the so-called 'instructor aspirants' not only get to hone their riding skills—they're also taught first aid so they can perform the necessary measures in case of unforeseen accidents.
"They are also taught the USPs (unique selling propositions) of each BMW Motorrad product, including riding gear, to be able to explain these clearly," he added.
Although Balderas was mum on how much the Pinoy participants had shelled out to take the course, he hinted that the cost of training here is easily half the cost of training in Europe.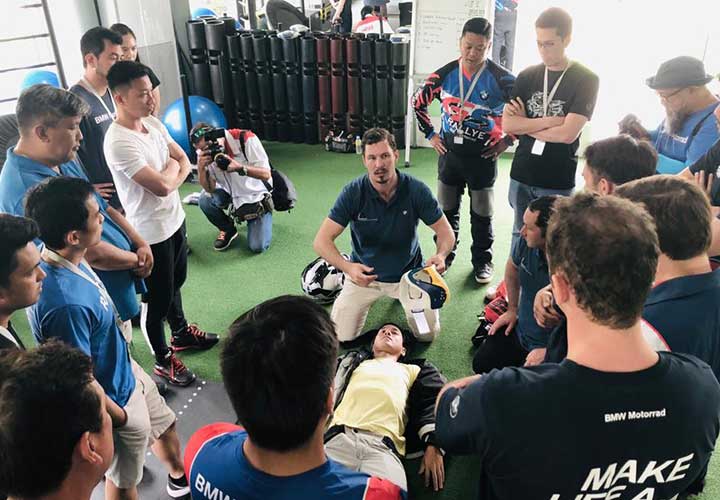 Making the IIA certification program available in the Philippines was among the priority items discussed by Dr. Marcus Schramm, BMW Motorrad global president, and Timo Resch, the company's marketing head, when they visited in September 2018. The aim was to lessen the burden on participants coming from this region.
This latest development is also in line with President Rodrigo Duterte's message during the 24th National Federation of Motorcycle Clubs of the Philippines (NFMCP) National Motorcycle Convention held recently in Iloilo. In his speech, Duterte requested the help of motorcycle companies in highlighting the importance of road safety to local riders.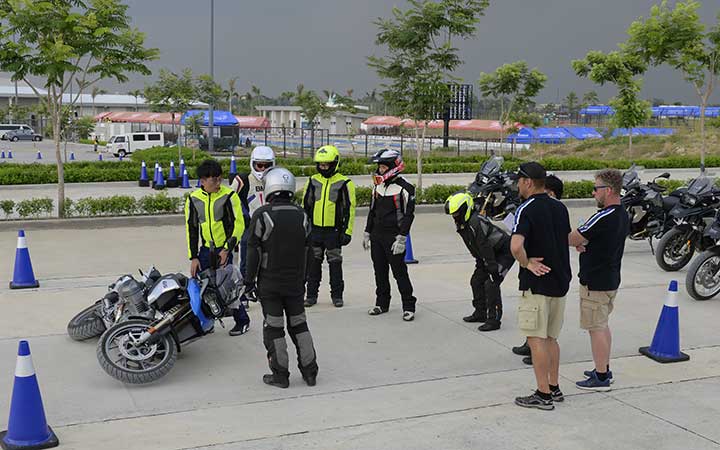 That said, it's still too early for the riding-instructor trainees to start jumping for joy at this point. Let us emphasize that mere participation in the IIA training course does not automatically guarantee them the much-coveted BMW instructor's certification.
Other than learning tons of theories in the classroom sessions and mastering extensive practical exercises, the trainees have yet to pass a final examination set on May 5, 2019.
So, good luck guys!