It's doesn't look like there'll be any stopping the Motorcycle Crime Prevention Act, aka the 'doble plaka' law, anytime soon.
During the first consultative meeting on the law attended by local motorcycle clubs, bike manufacturers, law enforcement and license plate manufacturers, Land Transportation Office (LTO) chief Edgar Galvante presented samples of proposed designs for the front decals—a possible concession instead of larger metal plates.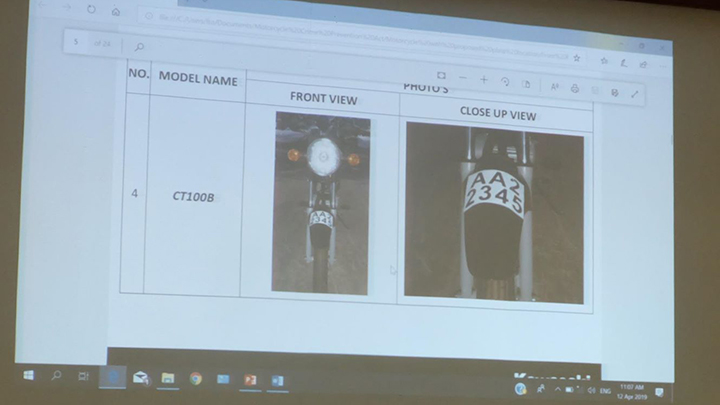 The samples presented came in a variety of different colors, including black, blue and, of course, white. Different sizes were also presented, including smaller versions that won't mess so much with a bike's appearance, but will be harder to read from the prescribed 15-meter distance.
Keep in mind that none of this is final and that all the images you're seeing are mere samples and proposals.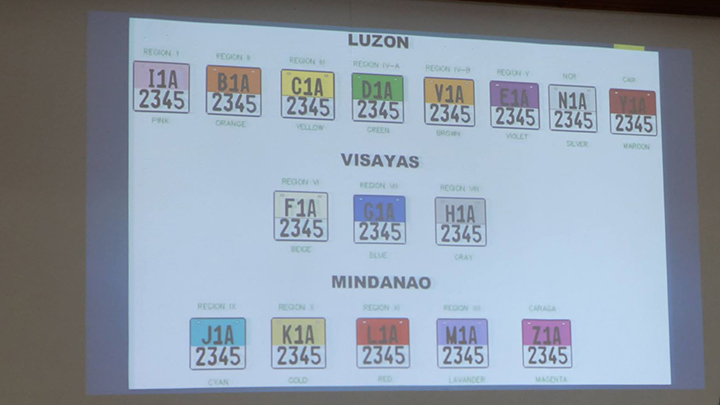 Also shown were photos of the decals plastered on a bike's front and rear fenders, as well as on the windscreen. Galvante also asked bike manufacturers regarding which decal sizes will suit particular motorcycle models. The LTO presented the possible plate color scheme depending on the motorbike's region as well.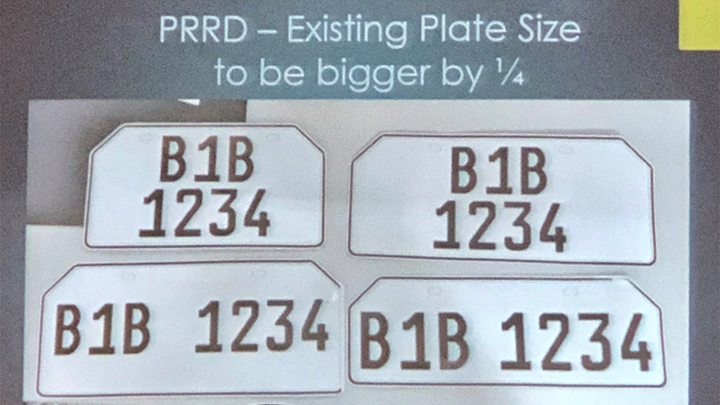 Even Philippine President Rodrigo Duterte's presence was felt during the meeting. Duterte's proposed plate design—which is only slightly larger than the ones currently being used—was flashed on the screen.
Again, all of these are still proposals. It should still be a while before anything final is decided upon. In the meantime, stay up to date.