In case you missed it, President Rodrigo Duterte has ordered the Land Transportation Office (LTO) to suspend the implementation of the 'doble plaka' law, otherwise known as Republic Act No. 11235 or the Motorcycle Crime Prevention Act.
It was during his speech at the 25th National Federation of Motorcycle Clubs of the Philippines (NFMCP) National Motorcycle Convention on April 6 that the President said he will schedule a meeting with Senator Richard Gordon to remove the 'front license plate' clause in RA 11235.
Before Duterte made his announcement, motorcycle clubs had been expressing their outrage over the new law. Meanwhile, in response to the safety issues being raised by riders as regards front license plates, the Department of Transportation (DOTr) had stressed that the 'doble plaka' law makes no mention of using metal for the plates, and that decals or RFID tags may be used instead.
On March 19, Ed Willeon Erce sent us a photo with this message: "Decals on the fender. I think this is what Sen. JV Ejercito is talking about. You may use this image. I took it in Kuala Lumpur."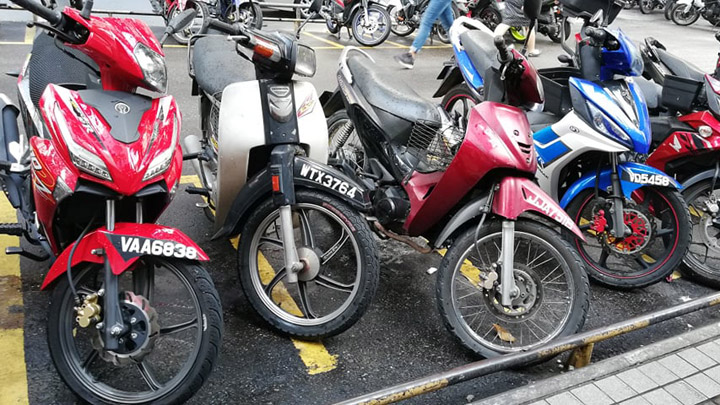 Continue reading below ↓
Recommended Videos
Coincidentally, we were able to see these front motorcycle ourselves during a recent trip to Penang, one of Malaysia's states. The decals were either on the windscreen, the front cowl, or the front fender.
What's more, motorcycles in Singapore also display their plate numbers in front, in the form of decals or plates: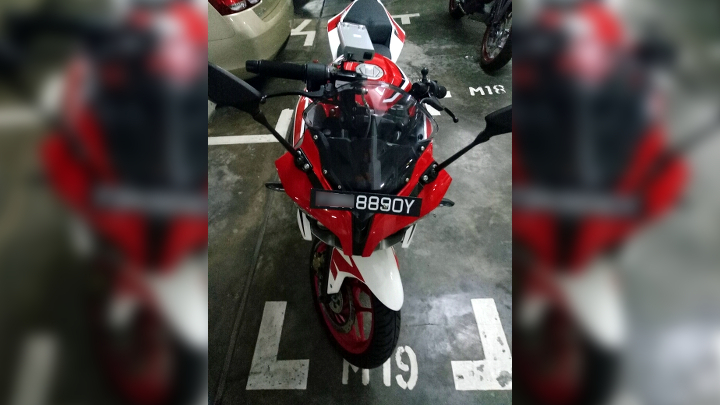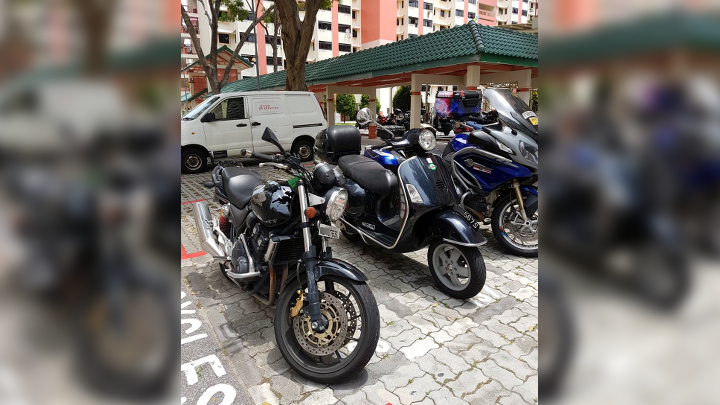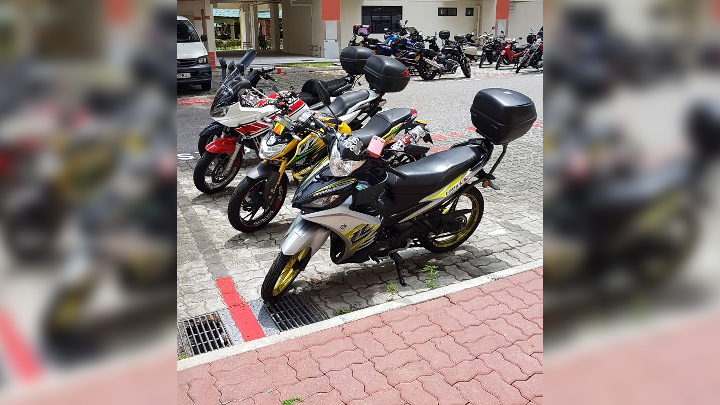 So, what do you think? Will these alternatives work in the Philippines?