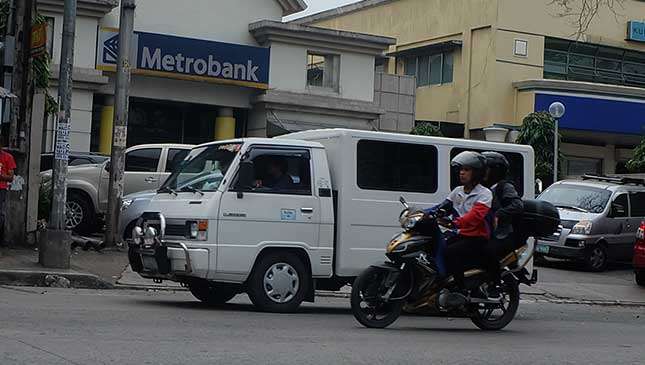 "They are illegal but they are still very much out there doing business." This was how Cebu City mayor Tomas Osmeña described the growing number of habal-habal riders not only in his city but in almost every part of the country where public transportation is scarce.
Appearing before a public hearing by the House Committee on Transportation headed by Rep. Cesar Sarmiento, Osmeña said: "Like prostitution, it is a reality that it (habal-habal) continues to exist."
Osmeña was referring to the move of the LTFRB to stop the operations of app-based motorcycle taxis Angkas and GrabBike, because of the absence of a law that would allow the government to regulate their operations. Despite the LTFRB's declaration, the city mayor noted that illegal habal-habal services thrive in many areas.
David Brian Medrana, Angkas driving experience manager, confirmed to the legislators that illegal operations continue despite the LTFRB ban, with riders using social media for their operations. One such page, he said, is the Angkas Riders and Passengers Group.
ADVERTISEMENT - CONTINUE READING BELOW ↓
Medrana accused this habal-habal group of illegally using their company name. "We have nothing to do with this group," he pointed out.
How it works is, the commuter looking for a motorcycle ride will post his or her mobile number, destination, and pickup location, and the page administrator would reply and indicate the fare amount.
The increase in habal-habal rides was also attributed to the affordability of motorcycles with small engine displacements, resulting in many individuals quitting their jobs, and joining the motorcycle taxi business.
Representatives Pedro Acharon, Juliette Uy, Ramon Durano and Raul del Mar have filed their own version of the proposed Motorcycle for Hire Act that seeks to legalize the habal-habals. The four emphasized the need for an effective regulation on motorcycle taxi services once a proposed bill legalizing their operation is approved by Congress.
Among the issues to be regulated are limiting the number of occupants on a motorcycle to one rider and one passenger to ensure their safety. The average recommended combined weight of two passengers is 150kg, says Virgilio Montano of the Motorcycle Development Program Participants Association.
Do you think these developments will help the daily commuters?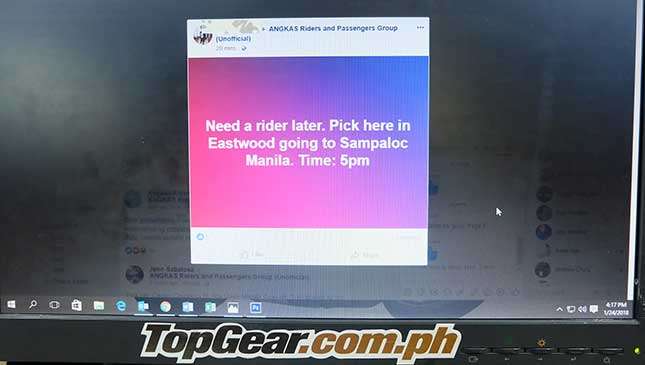 ADVERTISEMENT - CONTINUE READING BELOW ↓
Recommended Videos