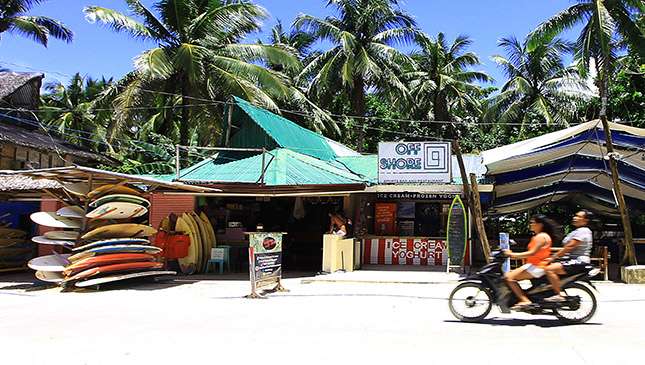 Tourism in Siargao has been on a steady upswing in recent years, and that's impressive. Parallel to this is the number of motorcycle-related accidents involving both local and foreign tourists. This is depressing.
With habal-habals—the local term for motorcycle taxi—as the only dependable mode of transportation in this paradise island, motorcycle rentals are also a brisk business. And a lady rider, a resident of Siargao, is calling on the authorities to lift a finger to avert the worsening situation.
Bianca Espinosa knows there have been at least two fatal accidents involving riders since January this year. "One (victim) was a promising young surfer who had an encounter with a vehicle. The other was a local woman whose motorbike got sideswiped by a tricycle. There may be more around the island that I'm not aware of," says Bianca during an interview by Moto Sapiens. A few days after this interview, another surfer lost his life in a motorcycle crash.
Bianca runs a boat rental business that caters to foreign and local tourists. She started riding in 1994 while studying in Dumaguete City, until she owned her first bike in 2003. In fact, she comes from a family of riders. Just like in Siargao, the motorcycle is the most convenient mode of transportation in Dumaguete City up to now.
When meeting her clients, Bianca now rides a Honda XRM 125cc to roam around Siargao. And she's the only one who seems to be wearing a helmet regularly. Known as a surfer's paradise, tourists ride motorcycles often wearing only their swimwear or board shorts. On the side of the motorbikes are steel racks for them to mount their surfboards.
Besides not wearing a helmet, Bianca attests that drunk riders are often seen on the road particularly during night-time. "There is no branch of the government that implements road safety in Siargao," she added. The businesswoman feels that local tourism is directly attached to motorcycle riding because many visitors travel to scenic spots like the Magpupungko Rock Pools and Sugba Lagoon on two wheels.
Aside from the non-implementation of the helmet law, local government authorities are also remiss in imposing the speed limit in Siargao. She fears that the increasing number of motorcycle accidents might affect Siargao's tourism industry.
Siargao is just one of the major tourist destinations where chaos reigns on the road. With this depressing situation, do you think local governments in far-flung areas are really serious about road safety?