With mobility in the Philippines reduced by as much as 80% as a result of the continued lockdown, millions of delivery riders literally put their lives on the line to bring food and other basic items to your doorstep—or village gate—amid the threat of the COVID-19.
While others remain in their homes and adhere to the quarantine policy, these riders work overtime to make sure that vital items, particularly medicine and food, are delivered on time, while observing preventive health practices to prevent the spread of the deadly virus.
Not only are they exposed to the scorching heat and other elements that come with riding motorbikes, these delivery services sometimes find themselves being harassed or discriminated against while they perform their risky missions. Some of them reportedly suffer from anxiety attacks because of voluntary isolation from their loved ones for a long period.
Honda Philippines, Inc. (HPI) president Susumu Mitsuishi recognizes their heroic deeds.
ADVERTISEMENT - CONTINUE READING BELOW ↓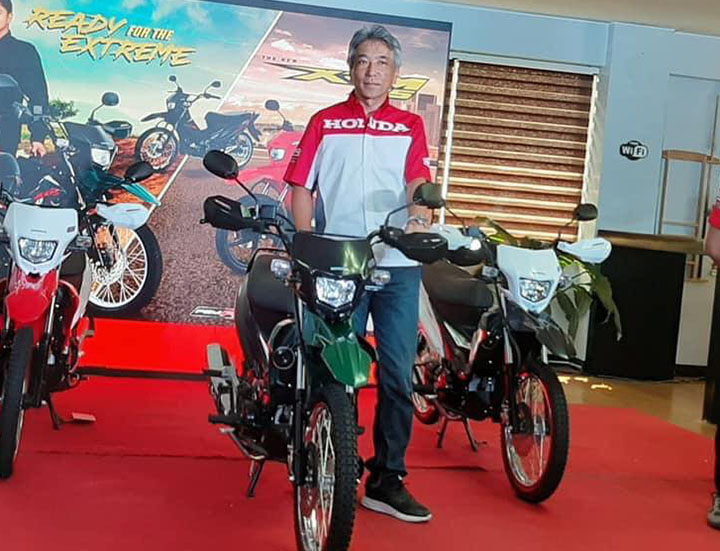 "I am proud to see that our motorcycles have become indispensable and are being used with a great purpose—keeping people safe at home and encouraging social distancing during this crisis. We also commend the effort of our Hero Riders as they offer courage and aid during this crisis," said Mitsuishi in a statement.
ADVERTISEMENT - CONTINUE READING BELOW ↓
Recommended Videos
The HPI president noted that majority of these modern-day heroes are mounted on Honda motorcycles and scooters to bring these vital packages to their destination without delay.
Many of them are former motorcycle taxi riders who shifted to delivery services after the government banned pillion riding on two-wheelers during the quarantine period.
Even health workers have chosen to ride motorcycles despite the threat of the COVID-19 because they find them more convenient and practical to use in performing quick errands.
It is good to see that Honda motorcycles and scooters are put into action in the delivery industry when a big portion of the transportation sector has been paralyzed by the prevailing health menace.
We join HPI in commending the courage and dedication of these delivery riders. Kudos!