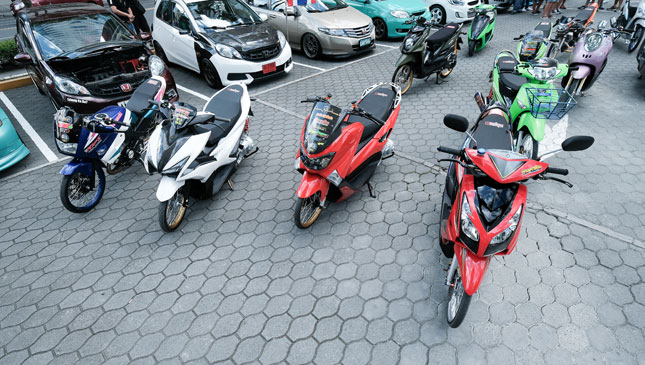 Senator JV Ejercito, an avid motorcyclist and road safety advocate, is calling on the Land Transportation Office (LTO) and Philippine National Police - Highway Patrol Group (PNP-HPG) to sort out any conflicts regarding the laws and regulations for gadgets attached to motorcycles.
In a letter to LTO assistant secretary Edgar Galvante (and copied to HPG director Chief Supt. Arnel B. Escobal), Senator Ejercito used media reports to show that the HPG does not recognize the LTO memorandum issued in 2016, instead invoking Presidential Decree 96. The LTO memorandum allows for LED auxiliary lights and aftermarket mufflers under certain conditions, while the decree bans the use of sirens, bells, horns, and similar gadgets on motor vehicles.

ADVERTISEMENT - CONTINUE READING BELOW ↓
ADVERTISEMENT - CONTINUE READING BELOW ↓
Recommended Videos
Last April, the Philippine National Police (PNP) said it will implement an LTO memorandum on the legality of LEDs and foglamps, as opposed to pushing through with Presidential Decree 96.
"In the interest of our motorists, I am asking the LTO and the PNP-HPG to discuss the conflict and misinterpretation of our laws and clarify regulations governing such gadgets. This is to further avoid burdening the public due to the divergence of policies of our implementing agencies. I would also appreciate if you could update my office regarding the matter," he said in the letter.
What do you guys make of the senator's statement?