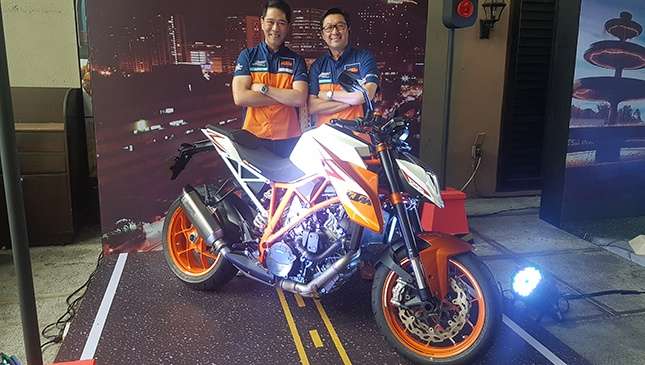 KTM Philippines will soon establish a training facility for its service mechanics in its assembly plant at the Laguna Technopark, in a bid to raise the level of aftersales service of the Austrian brand, a lingering issue with KTM bike owners in the past years.
Dino Santos, chief operating officer of KTM Philippines, emphasized the need for the establishment of the service mechanics training facility as they expect the manufacturing operations for KTM bikes to go full blast this year.
According to Santos, the containers carrying the parts of the first batch of KTM motorcycles that will be assembled in the Ayala-owned Integrated Micro-Electronics, Inc. facility will arrive in Manila soon.
"They should be here in two weeks. Five days after, we should have the first bike on the conveyor rolling. Maybe on the second week of February, we will have KTM motorcycles rolling in the conveyors of our factory in Laguna," Santos said during an interview at the launch of the Philippine Orange Day Tour initiated by KTM PH.
ADVERTISEMENT - CONTINUE READING BELOW ↓
With the accreditation of KTM Asia Manufacturing, Inc., a partnership between Ayala Corporation and Austria-based KTM AG, and the cooperation of the Philippine Economic Zone Authority (PEZA) and the Motor Vehicle Development Program under Classification III, locally-made KTM bikes will enjoy tax-free privileges when they are exported to other countries.
Initially, KTM Philippines will assemble four models in its Laguna plant: the Duke 200 and Duke 390 nakeds, and the RC 200 and RC 390 street/race bikes.
Meanwhile, Arthur Tan, chief executive officer of KTM Philippines, reiterated that the establishment of the training facility for KTM mechanics was aimed at improving the aftersales service for the Austrian-brand. While saying that he's a proud owner of KTM motorcycles for a long time now, has been bothered by the issues on parts availability and lack of qualified technicians to maintain and repair his bikes.
"I had my first KTM. I had my problems on that KTM. I was so familiar with the brand so I know which part breaks first," he said.
On the other hand, Santos stressed that the backbone of the KTM is aftersales. "We are putting up a school wherein our KTM officials are going to train the Filipino mechanics, to be officially KTM-certified, and to be able to keep the KTM bikes on the road with no problems," he added.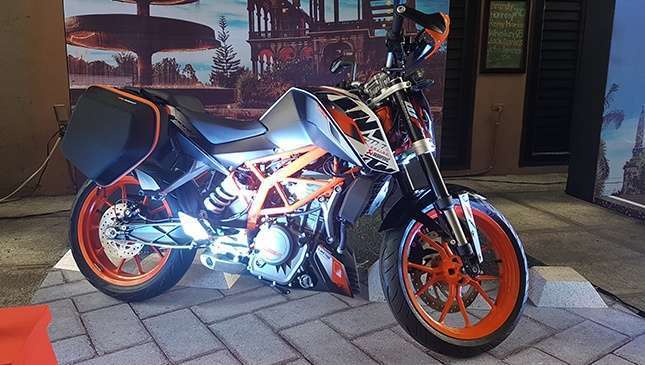 ADVERTISEMENT - CONTINUE READING BELOW ↓
Recommended Videos