Alright, alright. It's not completely made from Lego bricks, but this thing is impressive nonetheless. This is a 1:1 Ducati Panigale V4 R built partly with Lego Technic bricks, and while many components—most notably the fuel tank and wheels—are still the real deal, the fact that this took 400 hours to make is remarkable in itself.
The 1:1 Lego Panigale V4 R is the work of brick artist Riccardo Zangelmi, and was unveiled by Ducati racer Andrea Dovizioso last week at the Circuit in Modena alongside its miniature version. According to Zangelmi, the project was quite a handful, but exciting at the same time.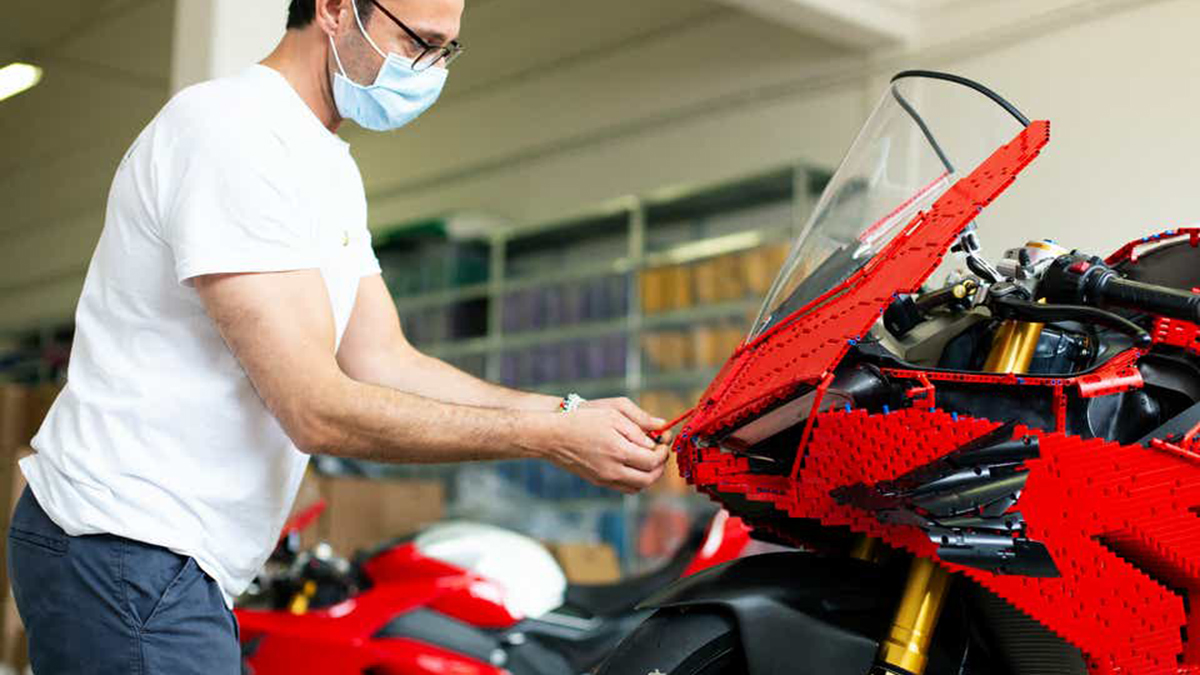 "Taking part in this project of Lego Italia and Ducati was the most exciting professional challenge I'd ever faced," the artist said.
"It pushed me well beyond any limit and I succeeded by crossing the finishing line as part of a team," he added, saying he was happy with the final product.
ADVERTISEMENT - CONTINUE READING BELOW ↓
We're certain some of you think spending hundreds of hours building a toy is hardly pushing the limit. Frankly, though, we think 400 hours of doing anything—let alone assembling a life-sized motorcycle using tiny toy bricks—is a pretty daunting challenge.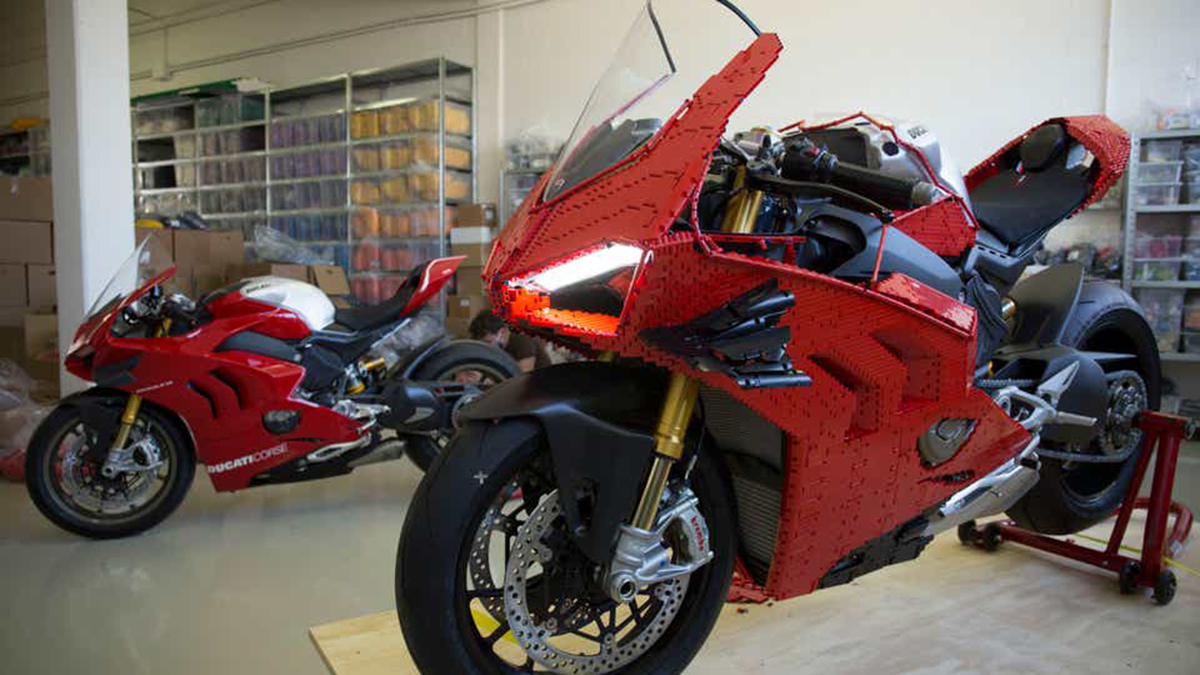 Lego says it took 15,000 Technic bricks to build this vehicle—enough to fill a swimming pool, the company claims. No glue was used, and the project was undertaken without utilizing any CAD software. Impressed?