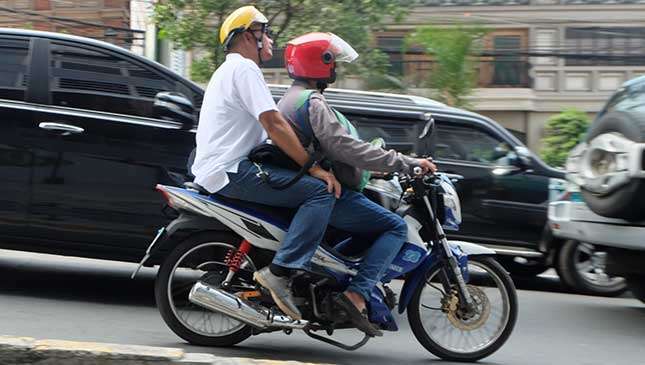 Does this signal the start of a nationwide crackdown versus habal-habal units or motorcycle taxis?
After taking a cue from the Makati City government, the Land Transportation Franchising and Regulatory Board (LTFRB) ordered the closure of the Angkas motorcycle taxi company for operating without necessary permits. This was after Makati City officials apprehended motorcycle riders who were operating illegally in the city. Simply put, they're considered 'colorum' by government authorities.
According to LTFRB spokesperson Atty. Aileen Lizada, they have notified Angkas of the closure order. Lizada noted that those apprehended were plying the streets of Makati and Taguig City. They were found to be operating without the necessary documents from the local business permits office.
Continue reading below ↓
Recommended Videos
In its apprehension order, the Makati Business Permits Office gave Angkas three days to explain why they should be allowed to continue to operate.
Local government units in Metro Manila started apprehending Angkas motorcycles after one of its riders figured in an accident while shuttling a passenger near Nagtahan Bride in Manila last July. The passenger is now still comatose while the Angkas rider suffered only minor injuries, according to reports.
Yesterday, Lizada and other LTFRB officials posed as passengers and booked several Angkas rides inside the Bonifacio Global City in Taguig and in the Makati Business District. This led to the apprehension of 19 riders. At several entry points around BGC are big billboards which state that habal-habal motorcycles are not allowed in the area.
Despite being illegal, habal-habal rides are patronized by many commuters due to the shortage of public transportation in commercial districts. Also, these motorcycle taxis can squeeze through traffic, saving their passengers precious hours of travel time.
According to government authorities, habal-habal operations have become a profitable venture in many other urbanized areas of the country as well due to the perennial traffic mess.
Do you think Angkas and other motorcycle taxis should be shut down?