Video footage showing crowds inside shopping malls after a 60-day lockdown period have been flooding social media since yesterday. Even as the government reminded the management of commercial establishments to strictly implement preventive health measures, crowd control seems to be a mission impossible with every customer always wanting to be ahead of the rest.
This scenario definitely exposes many individuals to the coronavirus. And if not abated, this will surely lead to the reimposition of the stay-at-home order.
Out of curiosity, we conducted a random ocular inspection yesterday of motorcycle dealerships, to check their readiness in welcoming prospective buyers and motorbike owners who will be taking their units for maintenance or repair work. One of them is the Honda showroom on EDSA, Makati, owned by Motortrade which we believe is 100% compliant.
Being a Saturday, many motorcycle dealerships did not go full blast with their operations, but merely made serious preparations in anticipation of the massive arrival of customers starting on Monday. Based on what we saw, here's what riders can expect when they troop back to their friendly neighborhood dealer:
ADVERTISEMENT - CONTINUE READING BELOW ↓
1) The number of people allowed to enter the dealership and service centers will be limited as part of physical distancing.
2) Dealerships have prepared a covered area with portable seats outside the showroom for those waiting for their turn.
3) Customers are required to step on a wet disinfecting mat as part of the sanitation process before being allowed to enter the building.
ADVERTISEMENT - CONTINUE READING BELOW ↓
Recommended Videos
4) There is mandatory scanning of the temperature of every customer.
5) Visitors will also be required to use hand sanitizers.
6) Each customer will be required to register their name, address, and phone number on a logbook for possible contact tracing purposes.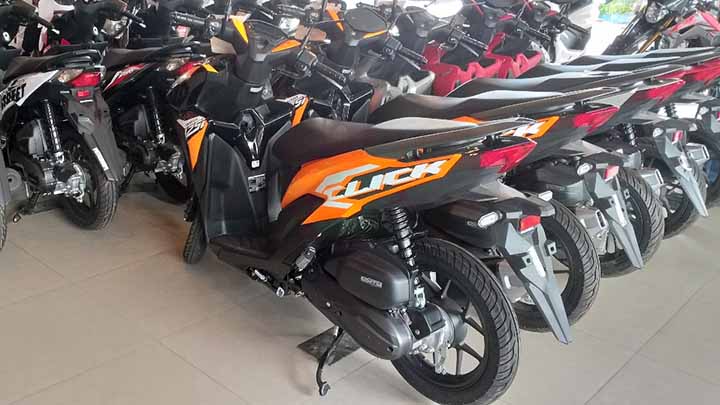 ADVERTISEMENT - CONTINUE READING BELOW ↓
7) No mask, no entry is strictly implemented for customers. The employees, on the other hand, will be wearing face shields and gloves as part of their personal protective equipment.
8) The showroom personnel is instructed to regularly sanitize contact points of bikes on static display.
9) Some showrooms have positioned their display bikes with no space in between to dissuade the buyers from sitting on them and touching the components. There are even signs that say: "Do not touch the motorbike."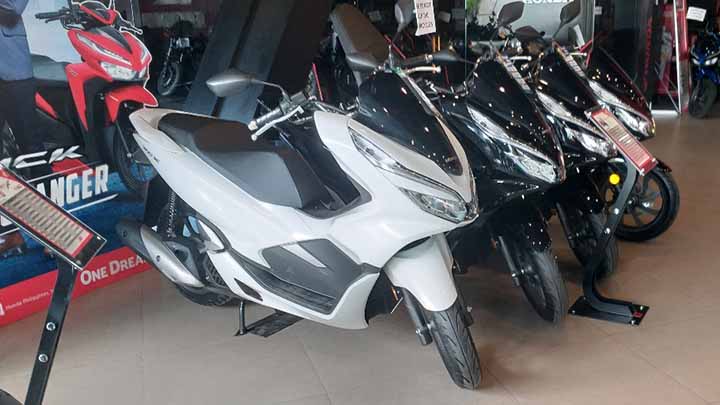 ADVERTISEMENT - CONTINUE READING BELOW ↓
10) The reception and cashier areas are covered with big transparent plastic sheets with little openings to allow transactions with the customers.
11) Bikes that have undergone repair or maintenance work will be thoroughly washed before they are allowed to leave the service center.
12) Customers are encouraged to set appointments beforehand for maintenance or repair work, which will be accommodated on a first-come, first-served basis.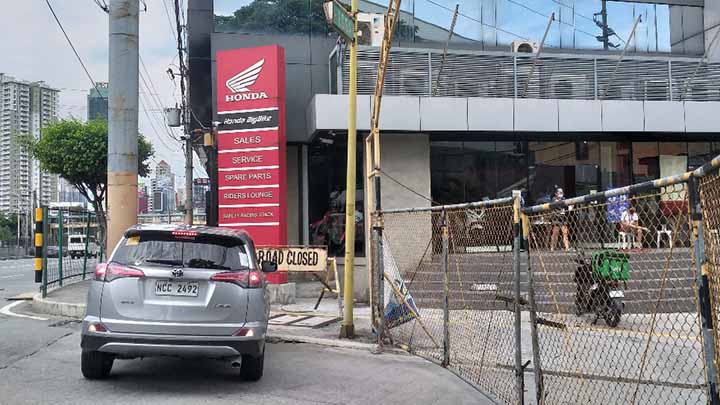 ADVERTISEMENT - CONTINUE READING BELOW ↓
13) They are also advised to check the websites to determine which motorcycle models they have in mind to lessen their shopping time spent inside the showroom.
 Be reminded that the employees of the showroom are not doing all of these because the management says so. We were told that barangay officials do random visits on commercial establishments to ensure that everyone is following the health protocols.