This has got to be one of the coolest motorcycle concepts we've seen in quite a long while: Nmoto's Golden Age Concept. This thing just looks like an absolute time machine, and it's gorgeous.
This concept is inspired by the 1936 Henderson Courtney Prototype and is actually based on a BMW C400 X. It's got this extremely bulky yet clean physique with a quilted leather seat and a very BMW-like grille up front. We reckon the bike's builders were emulating the look of the original prototype rather than the M4's face, though.
The bike combines vintage styling with the BMW scooter's modern tech, including the keyless start system and the 6.5-inch TFT-display. BMW's VarioFlex storage compartment under the seat will be retained and, of course, so will the 35hp 350cc BMW engine underneath all that metal.
Continue reading below ↓
Recommended Videos
"We at Nmoto have always been inspired by Art Deco design. But we're also futurists as much as we are classicists," says Nmoto founder Alexander Niznik. The company also says that "an enormous amount of craftsmanship and detail will go into the creation of each Golden Age," and we believe that. Just look at this thing—there's no doubt you'll turn dozens of heads when you ride this down the street.
And in case you're not a fan of the black finish you see above, then don't fret, as other colorways will be available. There's a red-on-black design, as well as the incredibly stylish white and teal options.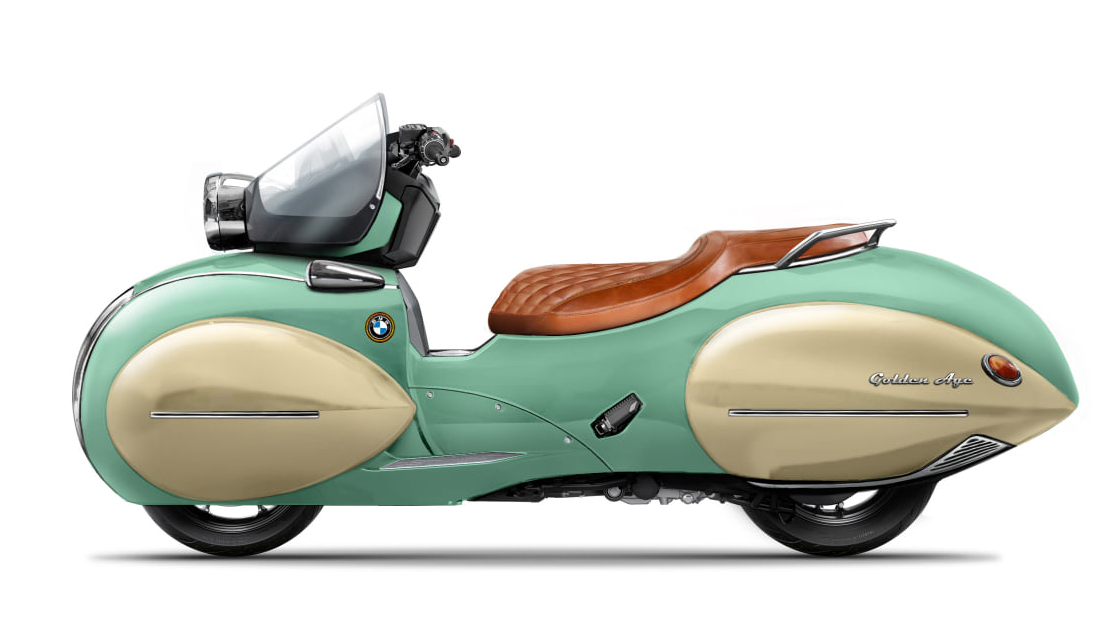 What you see here is the final design, and Nmoto says that it has commenced production of the first prototype. This will be officially revealed by the first half of 2021, and we're definitely excited. What about you? Do you fancy this retro beaut as much as we do?