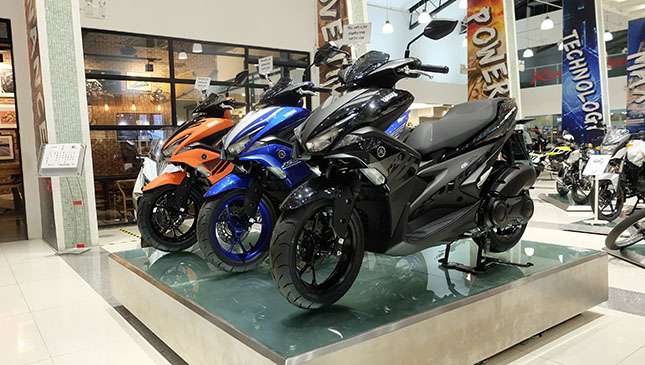 If you thought car sales went through the roof last year, you haven't seen anything yet. The Motorcycle Development Program Participants Association (MDPPA), formed by Honda, Yamaha, Suzuki, Kawasaki and KYMCO, recorded a year-on-year sales growth of 16% in 2017--good enough for combined sales of 1,319,084 units.
The extremely popular AT segment saw 389,168 units sold and experienced a 42% growth in sales last year. The MDPPA says this is thanks to the segment's user-friendly nature and automatic transmissions.
The business (BU) segment, known for being used as tricycles, had 436,658 units sold and 18.6% growth.
Meanwhile, the underbone segment grew by 3% year on year, with unit sales of 430,465. And last but not least is the ST or 'Street' segment, with 60,426 units sold. The rest came from the big bike segment.
Continue reading below ↓
Recommended Videos
MDPPA president Armando Reyes said the country's growing economy gives Filipino riders more buying capability and businesses more room to expand. "Hence, the significant rise in demand for both AT models for personal use and BU models for commercial use," he added. "We were also able to tap new market segments by offering new choices in our product lineup, which are more relevant and more affordable as well."
By 2020, the MDPPA expects annual sales of over 2 million units. Let's just hope our roads and highways can keep up.